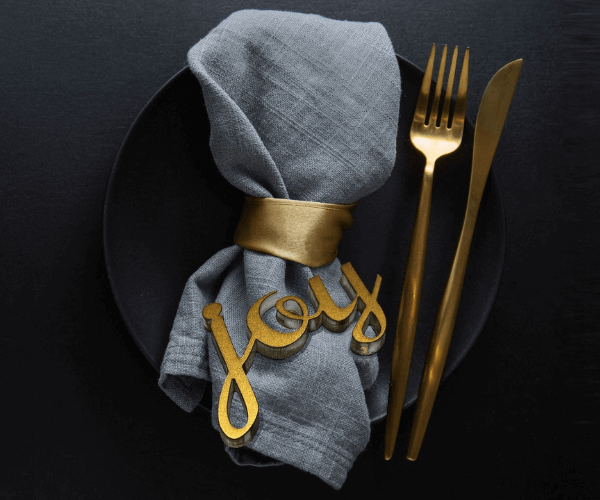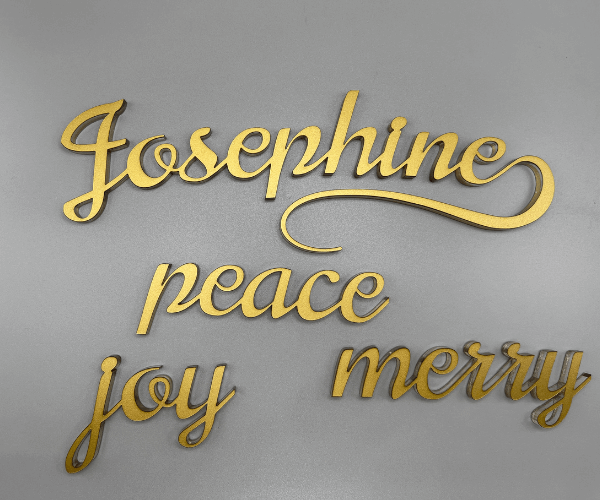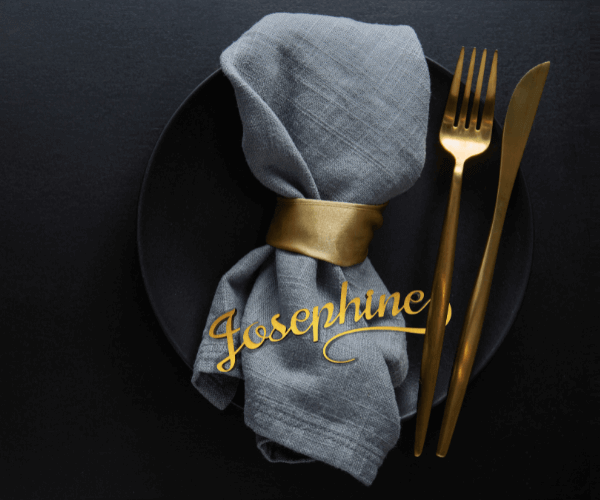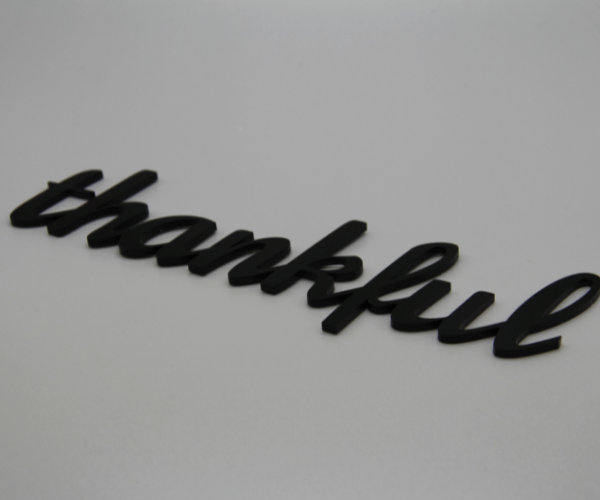 View Video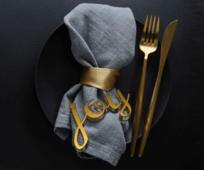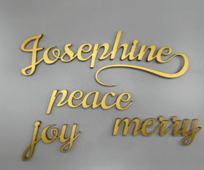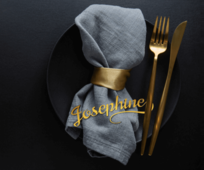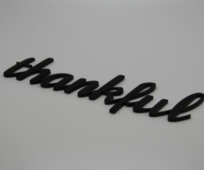 Make a Lasting Impression With Personalized Place Cards
Laser cut acrylic names have revolutionized table setting designs. Laser cut from high-quality sturdy acrylic, a place card or acrylic name is a very heartwarming sentiment to give your guests on special gatherings. These elegant and unique place cards are perfect for your particular occasions and holiday parties, which require pre-planned preparation. Because you are going to host special guests, get ready to steal the show and wow them with our laser cut acrylic names for your exceptional table setting.
Laser cut names will indicate where your guests should sit around the table and will help avoid any possible inconveniences or unnecessary troubles. Laser cut acrylic names are very pleasing to the eye. Blended into the overall design of the table setting, place cards are without any doubts one of those minimal accents, that if designed beautifully, will gain words of admiration from your guests.
Main Uses and Advantages of Personalized Laser Cut Acrylic Names
Place cards are perfect creative elements to welcome the guests. The manner with which you welcome your guests says a lot about your home and family traditions. Besides laying a 'royal table' with most delicious food, make sure the table setting is organized and designed according to the theme of your occasion. One should not only enjoy the food, but also the atmosphere and decorations, which should reflect your home-interior and the event to be celebrated. The bold thinkers of Axiom Print will support you with the most creative solutions. With personalized gold name place cards your guests will definitely feel how valued and welcomed they are at your party. Welcoming the guests requires some knowledge about their personalities and habits. If you are about to order laser cut acrylic names due to their nicknames, make sure they won't get offended:)
Place cards are conversation starters. Laser cut acrylic names will help you present friends and family members to other guests you consider they'd get along nicely with. Probably you are the star of the night running around with the organizational tasks in your hand, and probably you do not have enough time to personally give introductions. Whereas, with our well-designed personalized place cards you can ensure that almost all of your guests will gain a ton of friends and will mesh well with others. Christmas and New Year are coming. This means we have a wonderful chance to start from a clean slate and forgive our past. Adding Christmas name place cards of your guests to your table decoration, and placing them side by side may be viewed as a nice opportunity and a fun way to take away previously occurred 'insults', breaking the ice between your favourite people.
Place cards stop the guessing game. Assigning personalized place cards makes the seating process easier for everyone. If you are the host, it will probably be confusing for you to show everyone their places. Personalized place cards are those super helpers which will indicate to your guests their assigned seats in a very pleasing way. You will be concentrated on your work, your guests will avoid playing guessing games to find their seats.
Top-quality Materials for Personalized Place Cards Printing
Christmas name place cards may be that remarkable keepsake for your loved ones to look back and enjoy cherished moments. And Axiom Print is always there to support you with all of your weirdest wishes, for whichever occasion it may be.
1/8'' Clear Acrylic is the main material for our laser cut acrylic place cards. Available in 1.25'' (Height, Variable Width) size, these place cards come in six wonderful colors: White, Black, Silver Matte, Silver Gloss, Gold Matte and Gold Gloss.
With a special *name option you may type the names of the personalization and separate them with a comma.
Before ordering the Personalized Place Cards, make sure you choose the right quantity which can be sufficient to meet your demands and other holiday designing usages.
We know that Christmas is right in front of our doors and you are extremely busy with all the wonderful seasonal preparations. But we are here for a stress-free printing journey! Our experts will fulfill the order of Personalized Place Cards printing within 1-3 business days. But thanks to our printing gurus, high-speed machines and brand new facilities, we offer rush printing, and even same-day printing services. We can fulfill the order with the next day or same day turnaround.
Apart from our Personalized Place Card printing, feel free to explore what holiday essentials we offer for the most wonderful time of the year, magical Christmas: Holiday Greeting Cards, Christmas Gift Tags, Acrylic Wall Art, Personalized Table Calendars, Holiday Window Cling and many more.