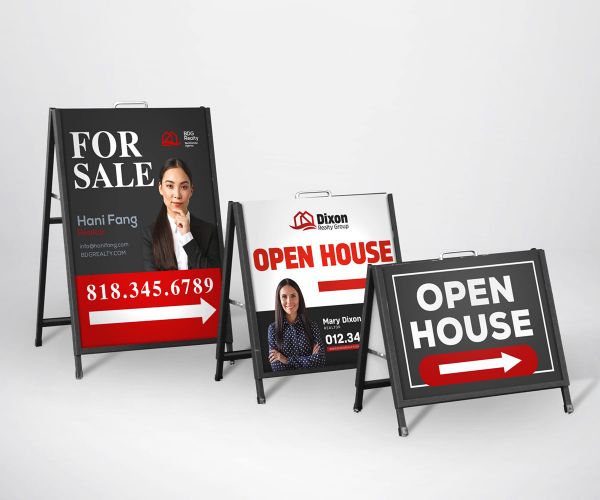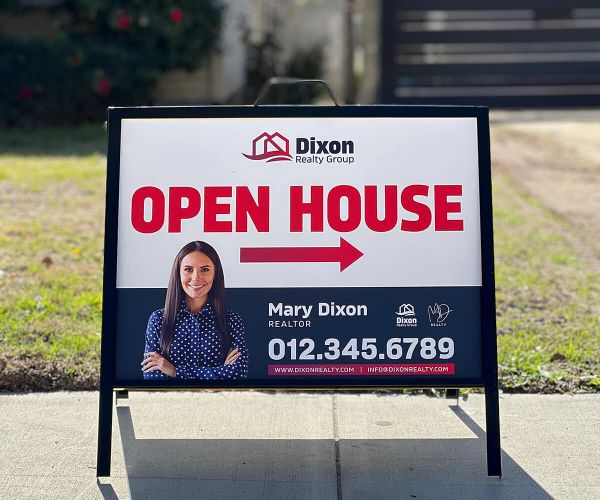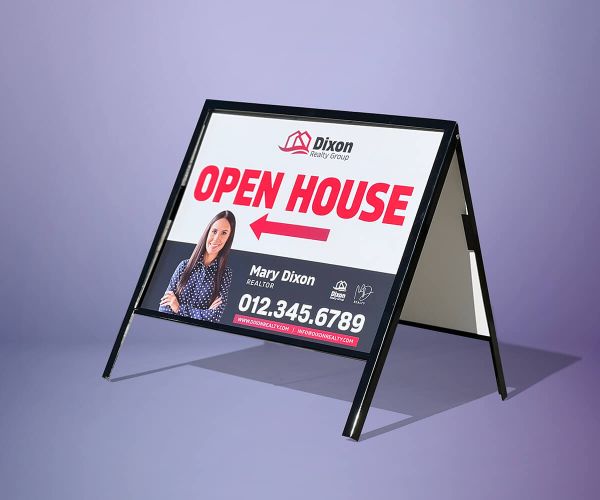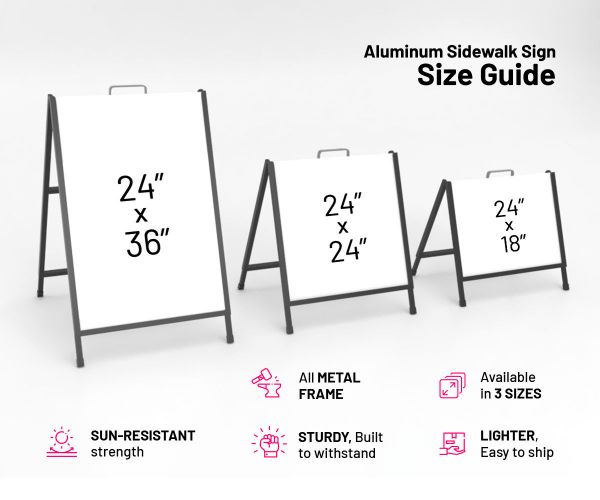 View Video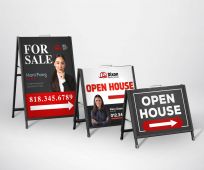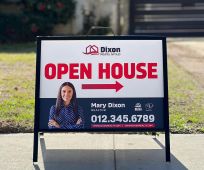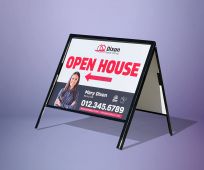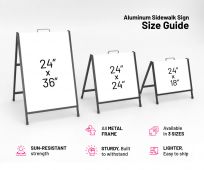 Get High-Quality Real Estate Open House Sign Printing With AxiomPrint
Do you need to make sure your open house stands out? Real Estate A-Signs are the perfect way to showcase your property and get potential buyers to your door. With our top-of-the-line signs and materials, you can make the best impression on potential home buyers.
Real Estate A-signs are durable, eye-catching and easily read from a distance. Made from high-quality materials, the A-Sign is weather-resistant and built to last. Its sturdy frame ensures that the sign will stay upright, even in windy conditions. The sign itself is made from a heavy-duty corrugated plastic, which is both lightweight and sturdy. The bright and bold print is sure to grab the attention of anyone who passes by, making it the perfect choice for advertising your property.
Real Estate A-sign is very easy to set up and take down. Simply unfold the sign, insert the metal stake, and you're ready to go. When you're finished with the sign, simply fold it up and store it until you need it again.
Characteristics of Real Estate Open House Sign Printing
Customization
AxiomPrint offers an array of customization options for Open House Signs printing. With our easy-to-choose options you can create personalized Real Estate A-signs in the best way. In our customer-friendly online ordering system, you may choose the sizes, custom shaping and the quantity that meets your needs. Be assured that all of your special requirements are covered. We are very flexible and open to all special requests, notes and customization requirements.
Shaping
Here at AxiomPrint we offer house shaping or custom shaping. House shape typically features a stylized representation of a house, usually with a peaked roof. The house shape provides a clear visual cue for what the sign is advertising, making it easily recognizable for potential buyers or renters.
Sizes
For Real Estate A-Signs we offer two sizes:
Small (18" x 24")

Large (30" x 20")


FAQ
Q: Can I personalize my real estate open house sign?
A: Yes, we offer customization options for real estate open house signs. You can add your own logo, contact information, or any other information you would like to include on the sign.
Q: What is the typical size of a real estate open house sign?
A: The typical size of a real estate open house sign is 18" x 24", but they are available in a variety of sizes to fit your needs.
Q: What is the cost of printing real estate open house signs?
A: The cost of real estate open house sign printing can vary depending on the size, quantity, and design of the signs. On average, a single 18" x 24" sign costs around $45-$60, but the cost can be lower or higher depending on the specifications of the order.
Q: What if I don't have design options, do you provide design services?
A: We have a design service. Our team of creative designers have years of experience and are happy to help you perfect your preferred design. Before printing, we share with you the initial design of what it looks like and make changes if needed.
Q: Is there a minimum order quantity?
A: Yes. Minimum order quantity for real estate open house signs is 2pcs..
Q: What is the turnaround time?
A: Our regular turnaround time is 2-3 business days for real estate open house signs printing. But for last minute events we may be able to work with your tight deadline, next day or same day turnaround.
Q: How much does delivery and shipping cost?
A: Click on the "Shipping Estimate" button, which is right under the "Continue" button. Enter your zip code and it will automatically calculate the price.