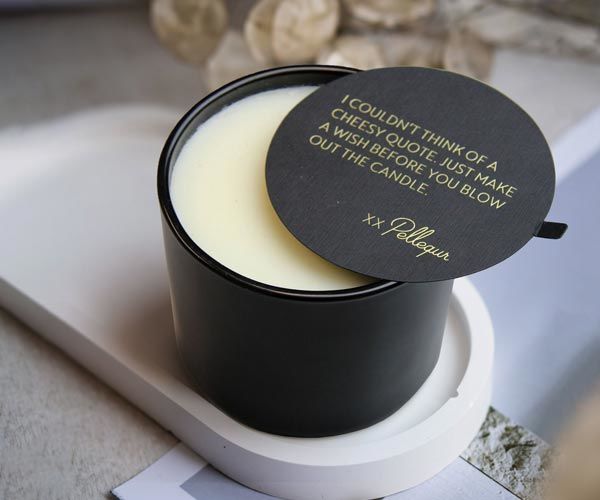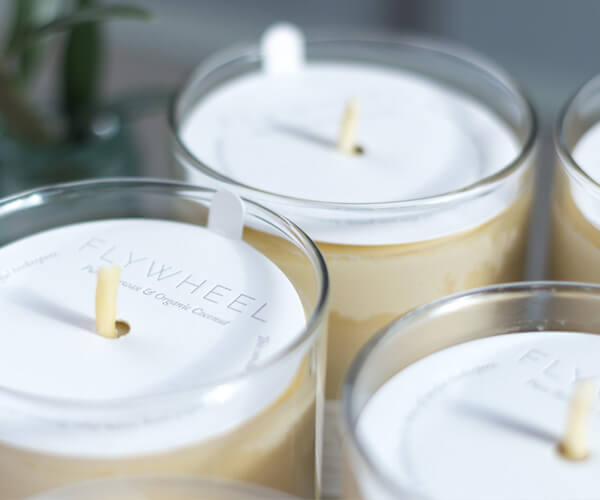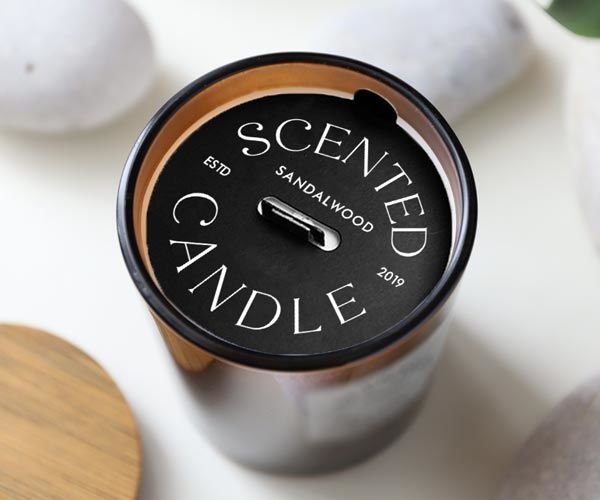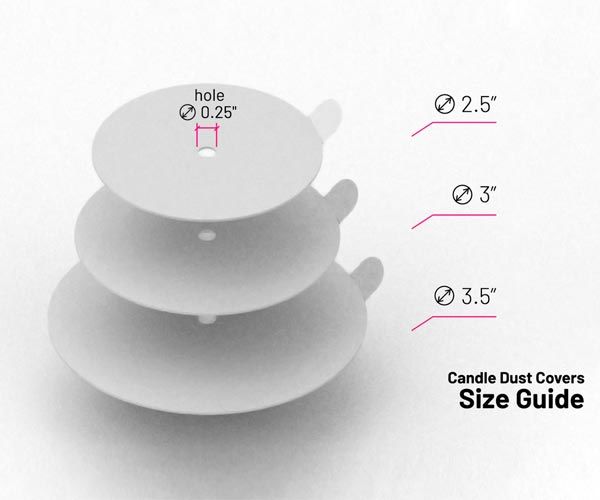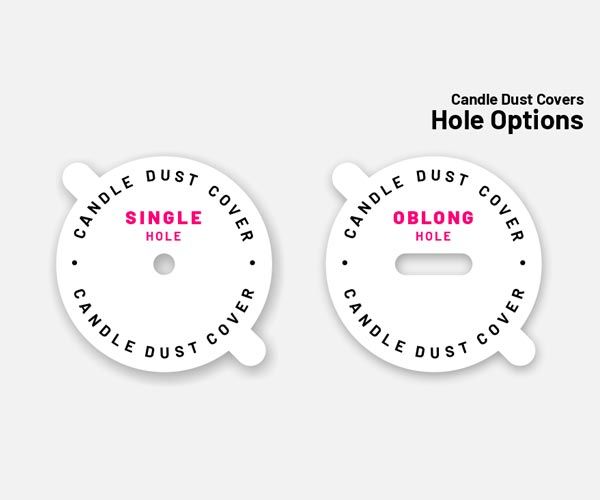 View Video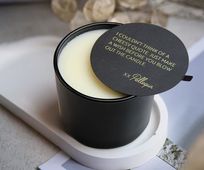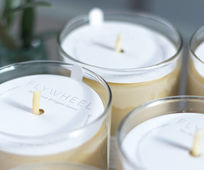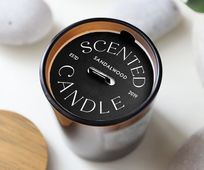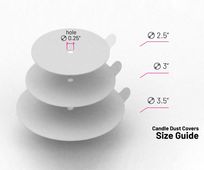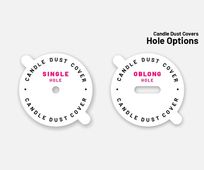 High-quality Candle Dust Cover Printing for Candle Packaging
Candle dust covers are designed to keep your candles' dust out and the scent in. Candle dust cover helps minimize dust sticking to the surface of the candles on display, what's more, it also provides additional space for including branding or safety instructions. You can use that extra area to add product information, your logo and contact information.
Candle dust covers are the inseparable part of fancy packaging. As the importance of the candle quality grows, so does the importance of its packaging. Dust cover printing is an ideal pick for decorating your candles. With quality printed dust covers your candle jars look fresh, protected and clean.
Characteristics of Candle Dust Cover Printing
Customization
Axiom Print offers easy-to-choose options to create uniquely customizable candle dust covers to promote your brands. With our team of experienced designers you can make the dust covers more attractive. Most dust covers are printed on one side, whereas we offer printing on both sides. With our customer-friendly online ordering system, you may choose the sizes, paper types, lamination types, and quantity that meets your needs, and even the size and shape of the paper's holes. We are flexible and open to all special requests, notes and customization requirements.
Enhancements
Based on your preferences dust covers are available with or without oblong and spaced holes. They come with or without a handy tab to lift out of containers.
Paper Material
We offer 4 types of paper materials on which you can order your customized covers for candles.
14PT Cover, Gloss 1 Side

- extra thick paper with smooth high gloss surface,

100# Uncoated Cover

- has a rougher finish

100# Epic Black Cover

- classic smooth black paper

100# Cream White Cover

- cream white smooth paper with a calendered surface
Sizes
Here you can customize and offer paper candle dust covers in the exact size you want or choose from these options
2.5'' x 2.5''

2.63'' x 2.63''

2.75'' x 2.75''

2.88'' x 2.88''

3'' x 3''

3.25'' x 3.25''

3.5'' x 3.5''
FAQ
Q: Can candle dust covers be printed on both sides?
A: Yes. Candle dust covers can be printed on both sides with different colors or designs.
Q: Can you add foiling on the dust covers?
A: Yes. We custom print your artwork in full color on one or both sides and we can also add foiling on the front side of the cover.
Q: I can't find the size I am looking for, can you make something up to suit my requirements?
A: Of course we can. With our easy-to-use online ordering system you can customize and offer paper candle dust covers in the exact size you want. We will work with you to create a design that meets your demands and requirements.
Q: Can I use my own logo and design?
A: Yes, you can send us any designs you want.
Q: Can I use a different artwork for each side?
A: Yes, you can upload different graphics, one for each side
Q: What if I don't have design options, do you provide design services?
A: We have a design service. Our team of creative designers have years of experience and are happy to help you perfect your preferred design. Before printing, we share with you the initial design of what it looks like and make changes if needed.
Q: Is there a minimum order quantity?
A: Yes. The minimum order quantity is 100pcs.
Q: What is the turnaround time?
A: Our regular turnaround time is 4-5 business days for candle dust cover printing. But for last minute events we may be able to work with your tight deadline, next day or same day turnaround.
Q: How much does delivery and shipping cost?
A: Click on the "Shipping Estimate" button, which is right under the "Continue" button. Enter your zip code and it will automatically calculate the price.