View Video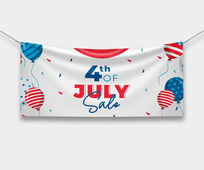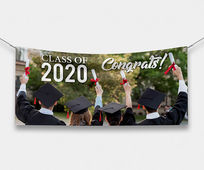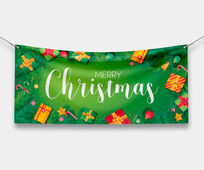 Get Fast Turnarounds and Quality Printing on Vinyl Banners
Vinyl banners are a means of outdoor or indoor advertising that can be digitally printed on a large format inkjet printer. The latter enables the printing of a full-color outdoor billboard on a single piece of material. Vinyl banners are widely used for advertising and promoting different kinds of businesses from grocery stores to car washes. Vinyl banners have different applications and can be used for different purposes such as:
Vinyl banners can be used anywhere as vinyl is a highly flexible and portable material.
How to Order Vinyl Banners from AxiomPrint
AxiomPrint offers high-quality, lightweight and durable vinyl banners for promoting your business in the best way. At AxiomPrint, we always make sure that the client's needs and expectations are met to the fullest by creating such vinyl banners that will be eye-catching with vibrant colors and sharp printing. What else can be a better solution to attract your customers than vinyl banner printing? Custom vinyl banners, if appropriately placed and maintained, can even be weather resistant. AxiomPrint team creates banners that are made of high-standard and durable materials that provide you with longevity.
AxiomPrint lets you specify all the features you want your vinyl banner to have, its design, size and other details thus enabling you to be in charge of the overall process. The rest is the task of our qualified specialists who will deliver you the best vinyl banners for your business. Don't think twice - send your company's message to your customers by using AxiomPrint's custom vinyl banners!
Vinyl Banner Printing Services in Los Angeles at Low Rates
Try vinyl banner printing today at AxiomPrint. Go big when it comes to promoting your business by using large format marketing materials like banners. You can also use them for store advertisements, party decorations, and retail promotions. AxiomPrint offers custom vinyl banners for both indoor and outdoor use. If you have a small business owner, then you've only got a few seconds to grab customers' attention. Our lightweight, but durable vinyl banners feature sharp printing and vibrant, eye-catching colors. Vinyl banners are the best way to increase visibility because they can be seen from far away, and if there is a street light near your storefront, it will be seen during the evening hours as well. Vinyl banner printing gives you a ton of flexibility for any event, even outdoors.
Custom banner printing is the go-to solution for advertising at trade shows, conventions, real estate developments, and outdoor political and business advertisements. But thanks to their wide range of options they work well in all these situations and more, such as in permanent exhibits, as decor, for smaller personal events such as birthday parties, or as a business sign for pop-up stores and food trucks. Whether you're looking to create a personalized banner for a party or a campaign, we offer an amazing quality product at a price you can afford. Our vinyl banners are built to your specifications. You're in charge of the design. Decide how large you want your sign to be. Go big and bold with your message on AxiomPrint's high-quality custom vinyl banners.