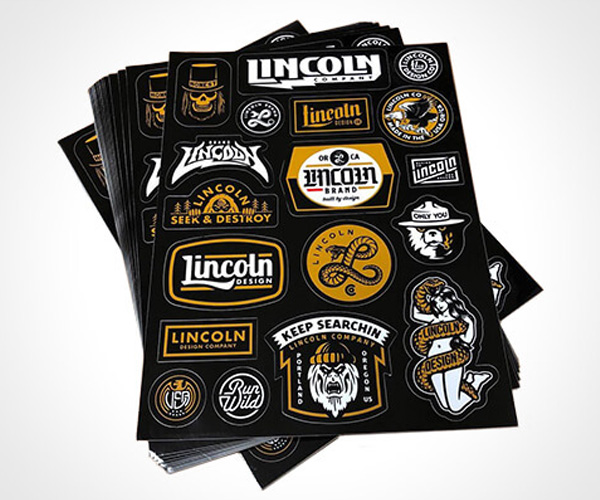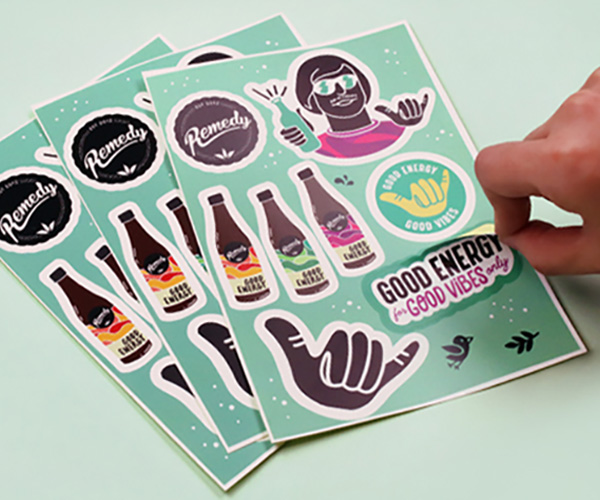 View Video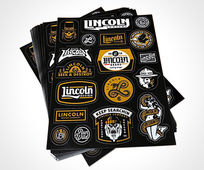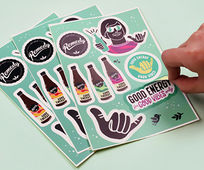 What are kiss cut stickers?
Custom kiss cutting incorporates light cuts through the vinyl layer within the border of your designed stickers. Kiss Cut stickers peel off easily from the backing material and the latter remains intact. Kiss cut has the same meaning in printing as a precise cut. A kiss cutting knife cuts around vinyl sheets so that stickers can easily be removed leaving backing material whole.
What are custom kiss-cut stickers used for ?
Kiss cut stickers are a fun, creative and affordable way to promote your business. They are commonly used for product packaging, labeling envelope sealers and political campaigns. Custom kiss cut stickers are a great promotional tool. You can increase your customer engagement rate and sales by giving them away at trade shows, events and conferences. You can also boost your brand visibility by attaching them to cars and windows (in case you are interested in car advertising tools, check out car magnets, windshield vinyl stickers and bumper stickers).You can add your company logo, special message, slogan and your social media handles and website.
Custom kiss-cut stickers Specifications
Kiss-cut stickers are available in different standard sizes – 4'' x 4'', 6'' x 4'', 8.5'' x 3.5'', 8.5'' x 5.5''. You can also customize them to fit your intended applications. Circle and oval shapes are available, but you can get creative with custom shapes. Choosing the right material for your design also plays a big role. White vinyl is one of the common materials. It's waterproof and resistant with UV-coated to provide extra protection from scratches and scuffs. You can enhance the look with a wide variety of finishes such as Satin Matte Lamination, UV Gloss, 1 Side, Soft Touch Lamination, Gloss Lamination.
How to get custom kiss-cut stickers with AxiomPrint?
Either you can upload your own design or you can work with our designers to create a custom design that demonstrates your brand and industry creatively for an added fee. Our team of creative and skilled designers will create a design that meets all of your needs and those of your clients.
Axiom Print in Los Angeles offers innovative printing, quick turnarounds and personalized account managers to give you the ultimate printing experience you deserve.