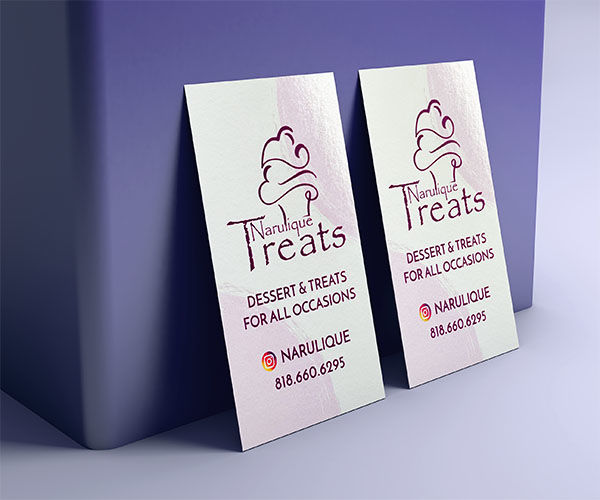 View Video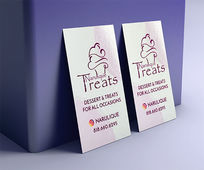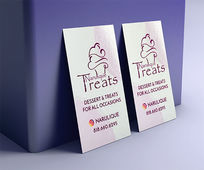 Get High-quality and Professional-looking Classic Business Cards with Axiom Print
Carrying a business card on hand conveys an air of professionalism and is the introduction of your brand or business. Axiom Print offers high-quality business card printing. Your business card is the first impression you have on potential clients and partners. Well-designed and professional-looking business cards will make you more distinguishable among those whom you need to impress.
Classic business cards are printed on cardstock paper bearing information about a company, business or an individual. Generally, a classic business card includes the logo, name of company or business affiliation, contact information and social media icons.
Characteristics of Classic Business Card Printing
Customization
Axiom Print offers easy-to-choose options to create uniquely customizable classic business cards to promote your business. Our team of experienced designers can make the business cards look professional and easy to remember. With our customer-friendly online ordering system, you may choose the sizes, paper types, finishing types, corner forms, print sides and the quantity that meets your needs. Be assured that all of your special requirements are covered. We are very flexible and open to all special requests, notes and customization requirements.
Paper Material
Axiom Print offers five cardstock options for business cards printing that range from simple to sophisticated so you can have the feel and look you want:
14PT Cover, Gloss 1 Side/2 Sides
extra thick paper with smooth high gloss surface
tough enough to withstand printing on both sides
may enhance with sating or soft touch lamination for a premium finish
16PT Cover, Gloss 1 Side/2 Sides
added weight makes it extra durable;
is thicker than 14PT Cover cardstock;
may enhance with sating or soft touch lamination for a premium finish
recyclable
best for text-heavy designs
natural finish
writable
natural finish
lighter than 16pt
best for doctors offices
writable
luxurious texture cardstock option
has a subtle embossed, crosshatch-textured finish
looks like woven linen fabric
Sizes and Corners
Classic business cards come in a range of sizes:
3.5" x 2" (Horizontal)

2" x 3.5" (Vertical)

2" x 2" (Square)

3.35" x 2.16" (European)
We offer both square and round corner cuts. Rounding the corners of your classic business cards is just a nice way to make your cards look more elegant. The rounded corners will protect the edges from being worn out and bending.
1/8" Round, 4 Corners

1/4" Round, 4 Corners

1/8" Round, 2 Corners

1/4" Round, 2 Corners
FAQ
Q: What are the decision making factors in selecting the perfect business card?
A: If you are starting out new and budget is a big decision making factor but value quality then classic business cards are a great way to start. 16pt is the most commonly ordered business cardstock. To give it more enhancement you can add UV gloss coating or satin matte finish for only $10 or less. All the customizable options are available in our online-ordering system.
Q: How can I choose which lamination option is better for my business cards?
A: For Classic business cards printing we offer
UV High-Gloss Coating, 2 Sides

- this glossy finish reflects the light to make all colors vivid, it perfectly protects the design and while enhancing it, this stylish layer makes the card stand out from others,

Satin Matte Lamination 2 Sides

- this finishing conveys a slightly softer look to your design and does not reflect the light, is perfect option for minimalistic designs, to convey elegance and simplicity

Soft Touch Lamination 2 Sides

- this velvet-like finishing makes the cardstock easily readable and does not reflect the light
Q: What are the common businesses that order classic business cards:
A: Among these businesses are Barber Shops, Bakery, Schools, Government Agency's, Insurance Agents, Real Estate Representatives, Doctor's Office, Beauty Salons, etc.
Q: Can I add foil to my business cards?
A: Yes, we do print foil business cards along with offering a range of customizable options.
Q: Can I use my own logo and design?
A: Yes, you can send us any designs you want.
Q: Can I use a different artwork for each side?
A: Yes, you can upload different graphics, one for each side
Q: What if I don't have design options, do you provide design services?
A: We have a FREE design service. Our team of creative designers have years of experience and are happy to help you perfect your preferred design. Before printing, we share with you the initial design of what it looks like and make changes if needed.
Q: Is there a minimum order quantity?
A: Yes. The minimum order quantity is 50pcs.
Q: What is the turnaround time?
A: Our regular turnaround time is 3 business days for classic business card printing. But for last minute events we may be able to work with your tight deadline, next day or same day turnaround.
Q: How much does delivery and shipping cost?
A: Click on the "Shipping Estimate" button, which is right under the "Continue" button. Enter your zip code and it will automatically calculate the price.