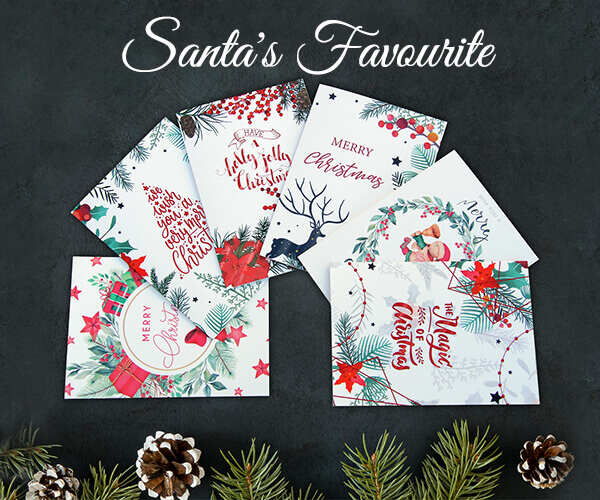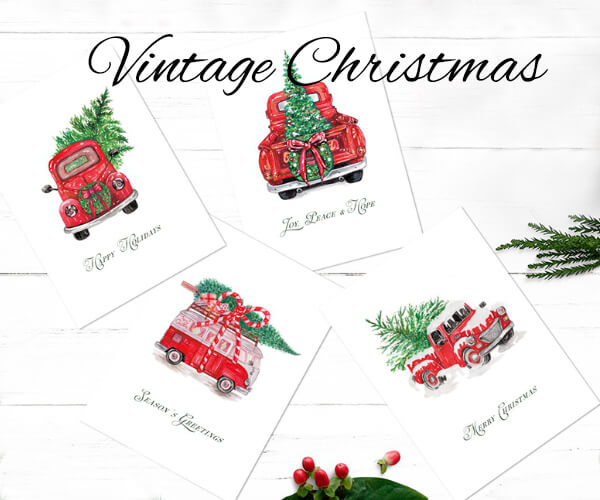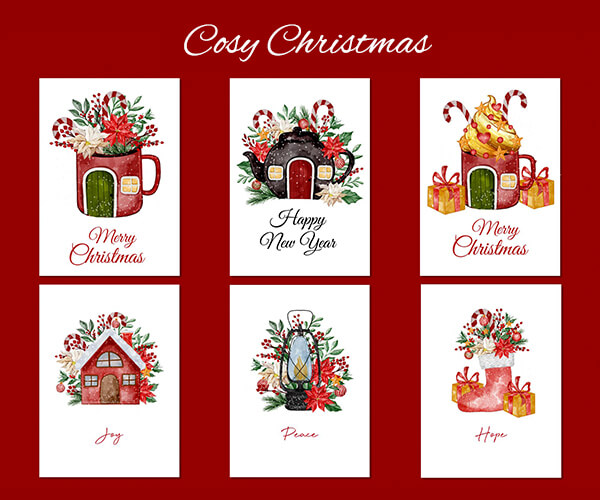 View Video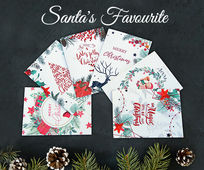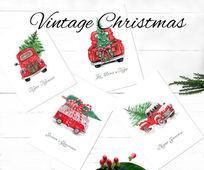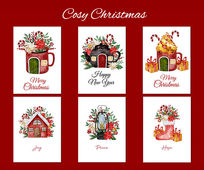 Celebrate The Most Festive Season With Christmas Greeting Cards by Axiom Print
A standard greeting card is a piece of a paper card, generally with an image or illustration, which is made of high quality material featuring an expression of sentimental feelings and emotions. Folded greeting cards may be designed to convey words of gratitude or just to express love and care towards loved ones. Custom printed greeting cards are usually given on special occasions. These may include anniversaries, birthdays, seasonal holidays and of course most awaited Christmas.
Christmas greeting cards are those special cards which will surely make your loved ones feel very special. This is another opportunity to show them you care and think about them. The pack of Christmas greeting cards by Axiom Print has 12 cards inside featuring 3 very unique designs relating directly to the Christmas theme and narrative. More details are explained below.
Main Uses of The Holiday Greeting Cards
Sending a Christmas greeting card is a part of the traditional celebration of Christmas. This is another heartwarming way to exchange a range of sentiments related to Christmastide and the holiday season among family members and friends. Most people start exchanging Christmas greeting cards during the weeks preceding Christmas Day. And the main traditional greeting includes "wishing you a very Merry Christmas and a Happy New Year''.
An American greeting Christmas card is an inseparable part of the gift-giving tradition.

The psychology and importance behind giving Christmas greeting cards is just mind-blowing. Remember yourself when receiving a nice gift box and finding a beautiful greeting card inside. What a positive experience you had, and how awesome it felt to know you are very special in someone's thoughts. So, besides receiving or giving something material, make sure that positive emotions also come with

custom greeting cards.

Having your handwritten notes on

Christmas greeting cards

will certainly cement the powerful connection between you and your loved one.
Christmas Greeting Cards with Unique Design Solutions
Preparing custom greeting cards plays a special role in the lives of those who love collecting memories. No matter if you want to send these cards out to your loyal customers, your employees or simply to your loved ones, these Christmas greeting cards will definitely express your love and appreciation throughout this holiday.
Axiom Print makes holiday greeting cards readily available to customers all over the world. We offer Christmas greeting cards to make film-worthy moments, which will definitely last forever.
As we have already mentioned, the pack of our Christmas greeting card has 12 cards inside featuring 3 very unique designs relating directly to the Christmas theme. Design options include:
"Santa's Favourite" - 12 Cards (6 Designs, 2 of each); the cover comes with beautiful

Red Foiling

and

Raised Spot UV

to enhance selected features of the design. Red Square Flap Envelopes: included for each card Available size: 5x7

"Vintage Christmas" - 12 Cards (4 Designs, 3 of each); 6 red and 6 kraft envelopes are included for each card.

"Cozy Christmas" - 12 Cards (6 Designs, 2 of each); 12 red envelopes are included for each card
The cards come blank inside, leaving a space for your carefully-selected handwritten notes:)
Before ordering the Christmas greeting cards, make sure you choose the right quantity which can be sufficient to meet your demands and other holiday designing usages.
We know that Christmas is right in front of our doors and you are extremely busy with all the wonderful seasonal preparations. But we are here for a stress-free printing journey! Our experts will fulfill the order of Christmas greeting card printing with the next day or same day turnaround.
You can get custom or personalized greeting card printing done on our general page for greeting cards.