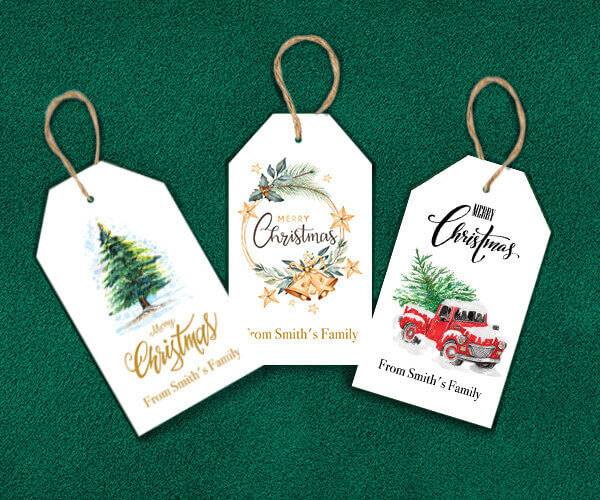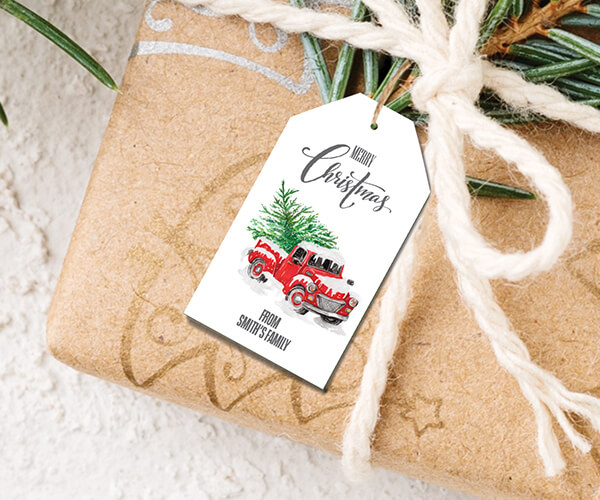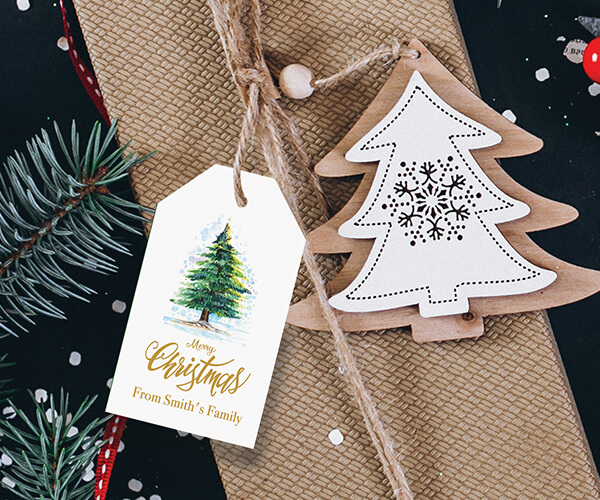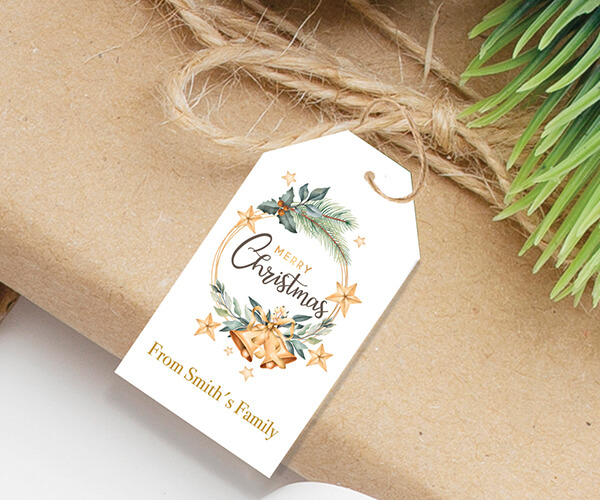 View Video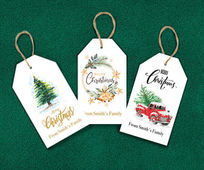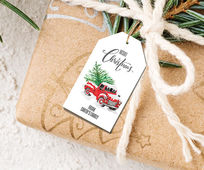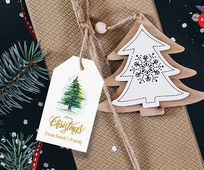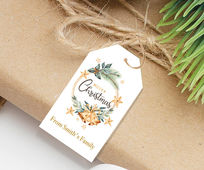 Order Fancy Christmas Gift Tags to Make Awesome Gift Wrapping
Gift wrapping can't be totally perfect without a little extra emphasis, which comes with a hangtag or simply a gift tag. Gift tags, also known as gift labels, swing tags, are those nice additions which give a nice finishing touch to gift wrapping. Gift tag printing features small pieces of paper cards with the name of the gift receiver on them. Besides the name of the recipient, a personalized gift tag may also include other information like the name of the gift giver or a personal note.
Axiom Print offers Christmas tags that can be matched with your gift wrapping paper and other decorative finishings, curling ribbon, sprigs of greenery and other such kinds of items as a way to make awesome gift decoration. With Christmas gift tags you have that little space to add a personal message or note, that will make your receiver feel very special. Creatively designed Christmas gift tags are those perfect additions, which will convey that personal touch to your gifts.
Basic Uses of Christmas Gift Tags
Gift tags help you identify who the present is for or who the present is from.

Besides investing in gift wrapping papers, make sure you also plan to add a Christmas

gift tag

, which is one of the most important elements of perfect gift wrapping. It's another clever way of enclosing the gift. It is a surprise for the recipient and it definitely shows that you have allocated enough time not only to select a wrapping paper or wrapping bag that suits them but that you are enthusiastic about concealing what you have prepared. In that way also adding to the suspense of the unveiling.

Christmas name tags make the wrapping of the gifts look more festive and sophisticated. Gift giving is rewarding rather than gift receiving. You impatiently wait for the receiver's face reaction and emotions. Indeed, building that anticipation of gift opening is a very happy moment, but do we pay enough attention to the gift wrapping itself? To make our gift look more luxurious than the item inside, one should consider the right decoration for the wrapping. And gift tags are those special attributes which make the gift personalized and appropriate. Personalized gift tags or Christmas name tags are equally important as wrapping papers.
Top-quality Christmas Gift Tag Printing
Your loved ones deserve the best experience. Make sure, Christmas gift tags are those unique additions for your Christmas gifts, which ensure a lasting positive impression.
A set of these uniquely designed Christmas tags come in 6 lovely shapes so you have a variety when you plan the gift wrapping. The pack includes 24 tags in 3 different design (8 in each):
Vintage Car

Christmas Tree

Christmas Wreath
The Christmas gift tags are one sided and available in 3.5x2 size.
The watercolor Christmas tags are printed on natural uncoated paper. Here, at Axiom Print, Christmas gift tags come individually cut with a hole at the top of each tag and a burlap string. The beautiful red and white braided cord you see in the video comes with the hangtag purchases as a matching set. If you want to order Christmas personalized gift tags, no worries, because with our special option of personalization, you may click and type your desired title. Before ordering the Christmas gift tags, make sure you choose the right quantity which can be sufficient to meet your demands and other holiday designing usages. We know that Christmas is right in front of our doors and you are extremely busy with all the wonderful seasonal preparations. But we are here for a stress-free printing journey! Our experts will fulfill the order of Christmas gift tags printing with the next day or same day turnaround.
You can also order custom hang tags for your products on our hangtag printing page.