View Video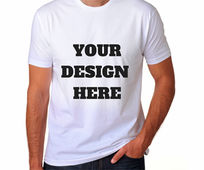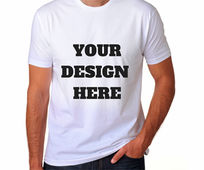 Get Best-quality T-Shirt Printing With Axiom Print
Custom T-shirt printing is the textile printing bearing your preferred design and graphics on it. It's a unique way to make awesome personalized clothing for your family members, gifts for friends, souvenirs for your tourists and even to boost your business reputation. Besides being an ideal gift recommendation, t-shirt printing has grown to be a very popular and demanded marketing tool for commercial purposes.
Whether you want to communicate your brand message in a more friendly and casual way, consider putting the logo and other necessary details about your brand on a simple T-shirt. Employees wearing T-shirts with branding tags always get noticed anywhere and anytime. If not for your employees, then consider t-shirt printing as small giveaways for your potential customers. This is another way to make them stay loyal to your brand.
Characteristics of the Axiom Print T-shirt Printing
Walking Advertisement
If you are looking for return on investment options for your advertisement, consider choosing T-shirt printing. Apart from being a cost-effective option, t-shirt printing with your branding tags directly shares the message of your business. Especially at conferences, expos or professional gatherings you have bigger chances to reach out to as many people as possible. Your team members or employees wear T-shirts with your corporate logo or some details about your brand, and in this way they easily impact people to learn more about your brand.
Customization
Looking for eye-catching and high-quality T-shirt printing? Then you landed in the right place. Axiom Print offers easy-to-make options to create uniquely customizable t-shirts for your co-workers, school and team members, family members or for any other occasion. Our T-shirts come in various sizes and colors. We offer customized printing for different types of upper clothing such as Crew Shirts, Long Sleeves, Short Sleeves, Polo Shirts, V Necks, Hoodies and Tank Tops.
Sizes
Available from XS to XXL.
FAQ
Q: Do you provide design services?
A: Yes, we have a FREE design service. Our team of creative designers have years of experience and are happy to help you perfect your preferred design. Before printing, we share with you the initial design of what it looks like and make changes if needed.
Q: Can I upload my own design?
A: Yes, sure. You have two options for doing so. Either you upload the design online via our website, or email us at order@axiomprint.com.
Q: How do I order custom t-shirts for my team?
A: Our online ordering system provides a very simple ordering process. Choose the colors and types of clothing. You just collect the sizes in advance and in the Sizes option type in all the sizes you want. For example: 1 Small, 8 Large, 12 X-Large
Upload or send us your preferred design, or work with our team of professionals to have a new custom design.
Q: Can I also order embroidery?
A: No. We do not provide that kind of service.
Q: Are there any washing instructions to follow?
A: We recommend that printed T-shirts are machine washed at 30 degrees. When ironing please make sure that the print is ironed from the inside of the t-shirt.
Q: What is the minimum order for T-shirt printing?
A: The minimum order for T-shirt printing is 6.
Q: What is your turnaround time?
A: Here are the current expected production times for t-shirt printing:
5-7 business days
4 business day
express printing, for last minute events. The printing may be done in same day or the next day turnaround
Q: How much does delivery and shipping cost?
A: Click on the "Shipping Estimate" button, which is right under the "Continue" button. Enter your zip code and it will automatically calculate the price.