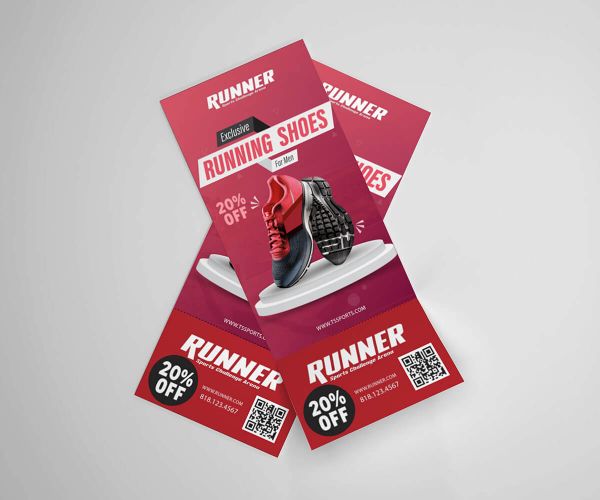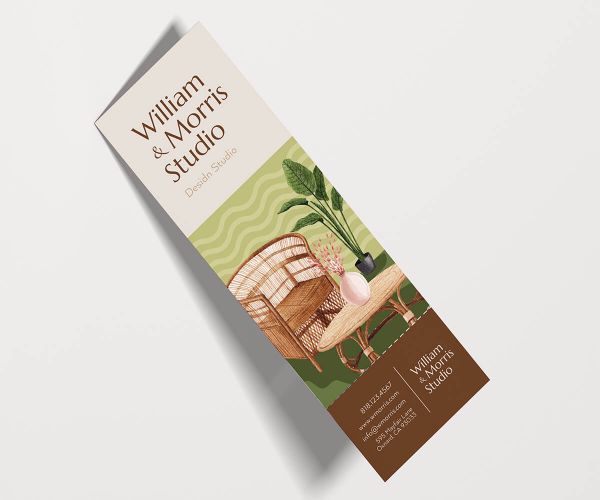 View Video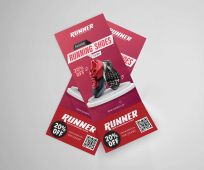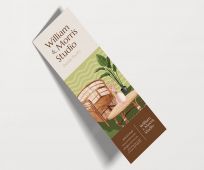 Elevate Your Promotions With Custom Tear Off Card Printing by AxiomPrint
Tear off cards are a versatile tool for businesses looking to provide the content while facilitating direct customer engagement. They offer a creative way to deliver information and promotions.
Tear off cards, also known as pull tab cards or rip cards, are marketing materials that feature a detachable section which can easily be torn off from the main card. These cards offer a convenient and interactive way to provide information, promote offers, gather feedback, and encourage customer engagement. The tear off portion typically contains valuable content such as coupons, contact details, event RSVPs, surveys, or appointment reminders.
Characteristics of Custom Tear Off Card Printing
Customization
For maximum appeal our team of professionals will help you get a bold design and add custom specialities to target your audience. AxiomPrint offers easy-to-choose options to create uniquely customizable Tear Off Cards to promote your brands. With our customer-friendly online ordering system, you can choose the paper stock, sizes, print sides, finishing and the quantity that meets your needs. No matter what standards appear in our website, we are flexible and open to all special requests.
Material
We offer five options of paper for tear off card printing:
14PT Coated Front, Uncoated Back or Coated 2 Sides
extra thick paper with smooth surface
tough enough to withstand printing on both sides
writable surface
16PT Coated Front, Uncoated Back or Coated 2 Sides
added weight makes it extra durable
both sides are coated
exude a sense of luxury and quality
is thicker than 14PT Cover cardstock
classic look and smooth finish
has a natural and elegant finish
standard thickness of business cards
perfectly writeable
Sizes
The two standard sizes for tear off cards include:
3.5'' x 8.5''

3.5'' x 11''
Finishing
Finishing refers to the final treatment applied to the rip cards after printing to enhance their durability, appearance, and functionality. Based on your preferences common finishing options for rip card printing include:
Glossy, 2 Sides
UV High-Gloss, 2 Sides
FAQ
Q: What are tear off cards?
A: Tear off cards are marketing materials with a detachable section that can be easily torn off.
Q: What can I use tear off cards for?
A: Tear off cards are versatile and can be used for event promotions, appointment reminders, discount offers, feedback collection, RSVPs, contact information sharing, and more.
Q: Can I customize the design of my tear off cards?
A: Yes, tear off cards are fully customizable. You can design the main card and the tear-off section with your branding, text, images, and any other relevant information.
Q: How do I design the tear-off section?
A: Design the tear-off section just like you would design the main card. Include important information, such as a coupon code, event details, or contact information, that recipients would want to keep.
Q: What if I don't have design options, do you provide design services?
A: We have a design service. Our team of creative designers have years of experience and are happy to help you perfect your preferred design. Before printing, we share with you the initial design of what it looks like and make changes if needed.
Q: Is there a minimum order quantity?
A: Yes. Minimum order quantity for tear off cards is 50pcs..
Q: What is the turnaround time?
A: Our regular turnaround time is 4 business days for a tear off card printing. But for last minute events we may be able to work with your tight deadline, next day or same day turnaround.
Q: How much does delivery and shipping cost?
A: Click on the "Shipping Estimate" button, which is right under the "Continue" button. Enter your zip code and it will automatically calculate the price.