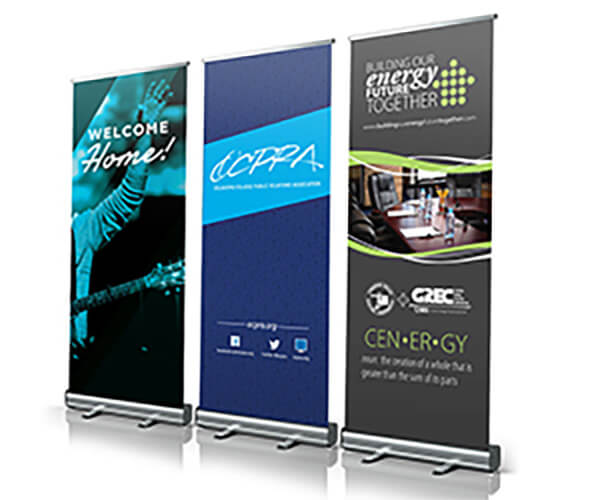 View Video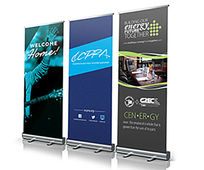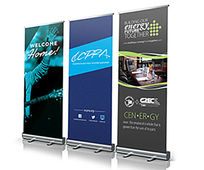 A retractable banner or a roll-up banner represents a sign enclosed in a metal base. Retractable banners are an inseparable part of trade shows, conferences and different relevant events as they display the image of the company and its main goal.
If you are about to take part in an important event where you will represent your business then you surely need a retractable banner. Visual signs and means of communication are what attract people at first. This means that your retractable banner should be designed in an interactive manner with high-quality features. It should correspond to your company's overall style but also should be unique in its own way.
How to Order Retractable Banners from AxiomPrint
Axiom Print company offers a wide range of retractable banners that will make your business stand out among others. To start with, you need to understand the main features of your retractable banner such as the color, size, overall design or the goal of your business you want to stress. Due to their individual approach to every customer, our professionals will be able to help you make the best decision and have your company featured in a catchy and attractive retractable banner. Simply, fill in the above-mentioned details about your roll-up banner design online and let us do the rest of the work.
Get started today by filling out the sidebar on the right side of this page.
Having been in the market of banner printing for quite a while, we have gained enough experience to understand the delicate nuances in the design of the best retractable banners. Your retractable banner will not only stand out among those of your competitors but will also have the potential to increase your business' sales and bring you more customers.
Thus, if you are an LA-based business looking for retractable banner printing then Axiom is the right place to apply. AxiomPrint retractable banner printing is fast and high-quality.