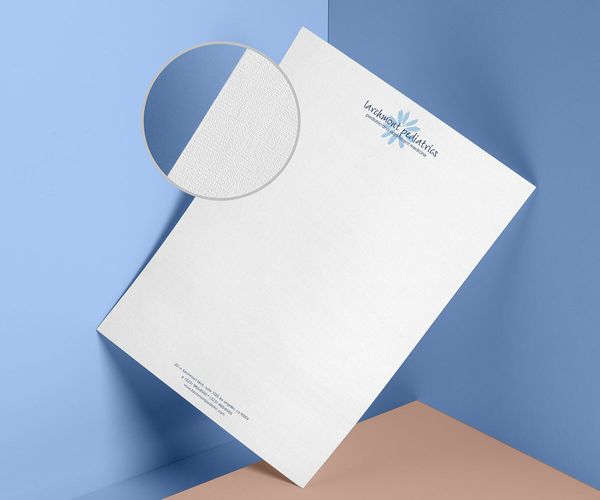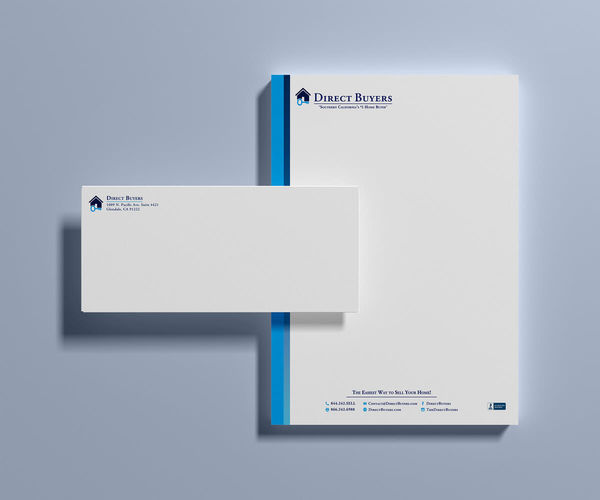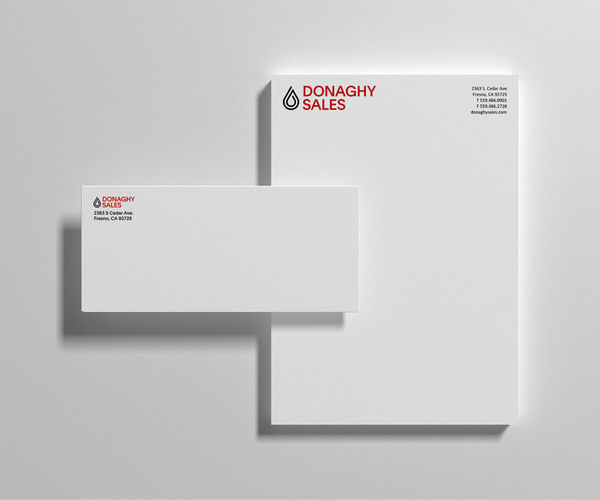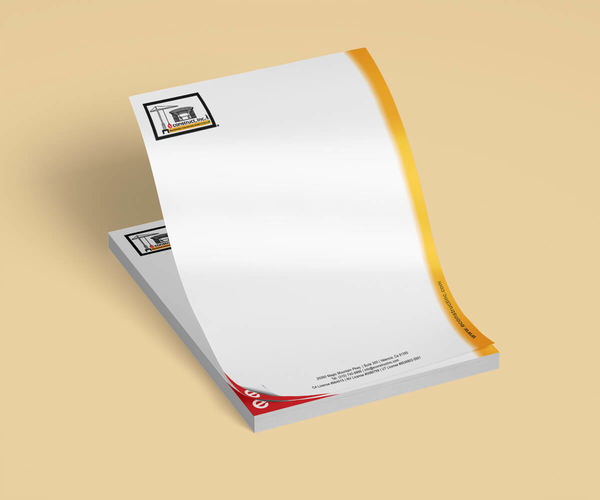 View Video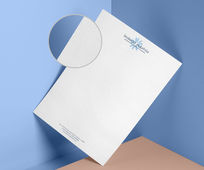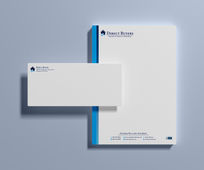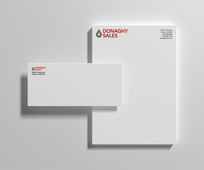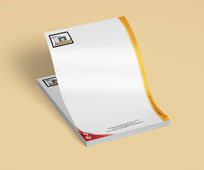 Elevate Your Professional Correspondence with Custom Letterhead Printing by AxiomPrint
Whether you send out formal correspondence, invoices, or important documents, our beautifully designed and personalized letterheads add a touch of professionalism and credibility to your brand.
Letterheads are printed sheets of paper that typically include a company or organization's branding elements and contact information at the top of the page. Letterhead printing is commonly used for official business correspondence and documents. Letterheads add a professional and official touch to business communications. They convey a sense of credibility and reliability, making the correspondence more trustworthy.
Letterheads can be an effective marketing tool. They may feature a visually appealing design. Important contact details, such as the company's address, phone number, email, and website, are included on the letterhead. This ensures that recipients have easy access to the company's information.
Letterheads are popular in business and professional contexts for various purposes, including formal letters, invoices, cover letters, contracts, and reports. They serve as a visual representation of the company's professionalism
Characteristics of Custom Letterheads Printing
Customization
For maximum appeal our team of professionals will help you get an eye-catching design and add custom specialities to target your audience. AxiomPrint offers easy-to-choose options to create Custom Letterheads with your custom requests to promote your brands. With our easy online ordering system, you can choose sizes, print sides, colors, and the quantity that meets your needs. No matter what standards appear in our website, we are flexible and open to all special notes.
Material
For custom letterheads printing we offer 70# Uncoated Text. This material is versatile and smooth. It is very popular in various printing applications that require a sturdy, uncoated finish. The absence of a glossy coating on this material makes it ideal for printed text.
Size
AxiomPrint offers two basic sizes for the letterhead printing:
8.5'' x 11'' (Standard Size)

8.5'' x 14'' (Legal Size)
Print Sides
Whether you want to get printing on one side or both sides, we have two options for letterhead printing:
With this option your design will be printed only on the front side of the letterhead. The absence of a bleed ensures a clean and organized appearance, creating a polished look for your mailings.
Front and Back Print (No Bleed):
With this option you can have the print on both sides of the letterhead. This is an excellent choice if you want to include additional information, a call to action, or further branding on the back.
FAQ
Q: Why is a letterhead important for businesses?
A: Letterheads add professionalism to business communications, reinforce brand identity, and provide a consistent format for official documents. They also make correspondence more trustworthy and recognizable.
Q: What information should be included on a letterhead?
A: A letterhead may include the company's logo, name, address, phone number, email, and website. Some letterheads may also include a tagline or slogan.
Q: Can I order letterheads in bulk?
A: Yes, at AxiomPrint bulk ordering is common for letterheads, especially for businesses that have frequent communication needs.
Q: Are letterheads only used for letters?
A: No, letterheads can be used for various types of documents, including invoices, cover letters, contracts, reports, and more. They provide a structured format for all official communications.
Q: What if I don't have design options, do you provide design services?
A: We have a design service. Our team of creative designers have years of experience and are happy to help you perfect your preferred design. Before printing, we share with you the initial design of what it looks like and make changes if needed.
Q: Is there a minimum order quantity?
A: Yes. Minimum order quantity for letterheads is 5pcs..
Q: What is the turnaround time?
A: Our regular turnaround time is 4 business days for letterhead printing. But for last minute events we may be able to work with your tight deadline, next day or same day turnaround.
Q: How much does delivery and shipping cost?
A: Click on the "Shipping Estimate" button, which is right under the "Continue" button. Enter your zip code and it will automatically calculate the price.