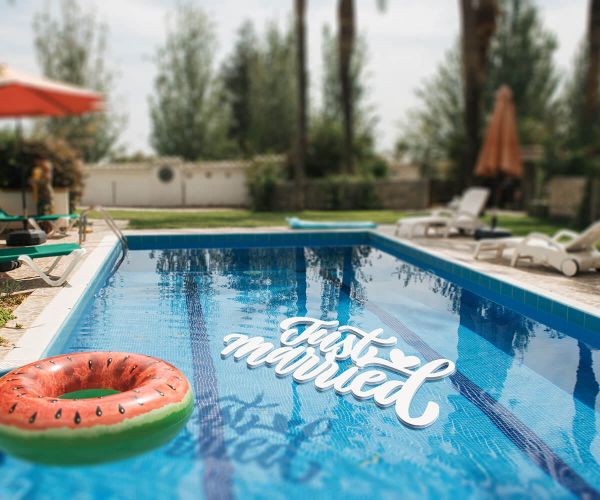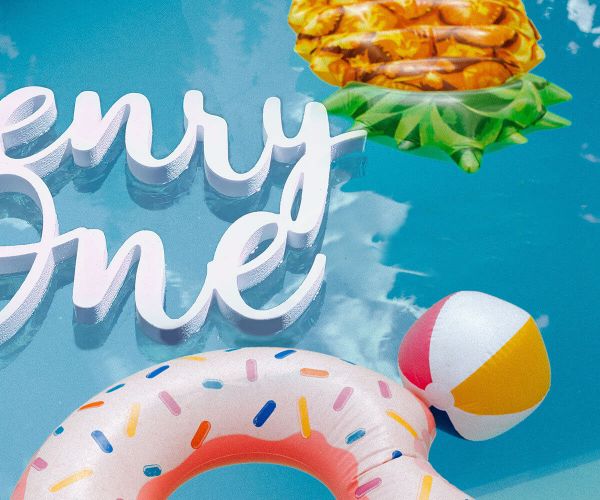 View Video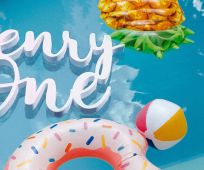 Get Personalized Floating Letters For Pool by AxiomPrint
Turn your pool into a canvas of creativity with our Floating Letters for Pool. Whether you want to spell out your name or showcase a motivational word, these custom cut floating letters bring a new dimension to your poolside décor. Floating letters are versatile and can be used for various events, including pool parties, birthdays, weddings, corporate events, and more.
Floating letters for pool are decorative elements that are designed to float on the surface of a swimming pool. These letters are typically made from materials that are buoyant and water-resistant, allowing them to stay afloat while adding a unique and customizable touch to the pool area. To make your festive gatherings more special, floating foam letters for party can be customized with your guests's names, jubilant words or your brand logo.


Characteristics of Custom Floating Letters Printing
Customization
AxiomPrint offers an array of customization options of printing of floating letters for pool. With our easy-to-choose options you can create personalized floating foam letters that reflect your message or logo in the best way. In our customer-friendly online ordering system, you may choose the sizes, material, colors and the quantity that meets your needs. Be assured that all of your special requirements are covered. We are very flexible and open to all special requests.
Material
Choose between the 1" Foam and 2" Foam based on the desired tone and scale of your event. The main difference between them lies in their size. The 1" Foam Floating Letters are smaller in size, measuring just 1 inch in height, and 2" Foam 2 is inches in height.
Shape and Mounting
AxiomPrint offers printing of floating letters in the form of letters and logos. Moreover, we offer mounting with clear acrylic stripes. It gives a support system that remains virtually invisible, allowing your floating foam letters to take center stage without any distracting elements.
FAQ
Q: What are floating letters for the pool?
A: Floating letters for the pool are decorative elements made from buoyant materials like foam to float on the water's surface. They allow you to spell out names, words, or messages, adding a personalized touch to your pool area.
Q: How do I use floating letters in my pool?
A: Simply place the floating letters on the water's surface. They will naturally arrange themselves and float.
Q: Are floating letters safe for my pool?
A: Yes, floating letters are designed to be safe for pools. They are made from materials that won't harm the pool's filtration system or water quality.
Q: What types of events are floating letters suitable for?
A: Floating letters are versatile and can be used for various events, including pool parties, birthdays, weddings, corporate events, and more.
Q: Can I use floating letters in any type of water feature?
A: Yes, you can use floating letters in various water features, such as pools, ponds, and decorative fountains.
Q: Can I reuse floating letters for future events?
A: If well-maintained, floating letters can be reused for multiple events. Proper storage and care can help prolong their lifespan
Q: What if I don't have design options, do you provide design services?
A: We have a design service. Our team of creative designers have years of experience and are happy to help you perfect your preferred design. Before printing, we share with you the initial design of what it looks like and make changes if needed.
Q: Is there a minimum order quantity?
A: No. There is no minimum order quantity for floating letters printing.
Q: How much does delivery and shipping cost?
A: Click on the "Shipping Estimate" button, which is right under the "Continue" button. Enter your zip code and it will automatically calculate the price.