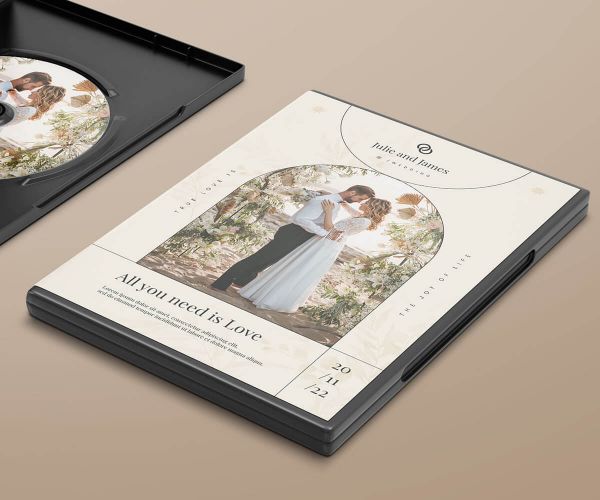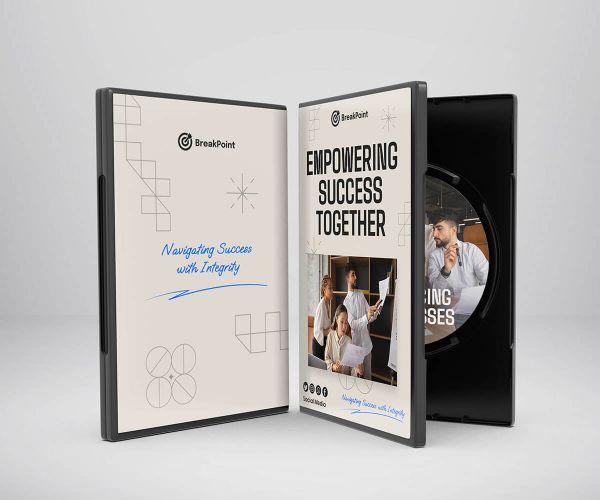 View Video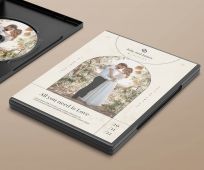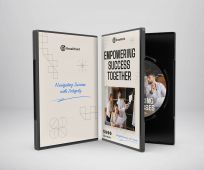 Promote Your Discs with Custom DVD Cover Printing by AxiomPrint
What if your disc products looked as professional as Hollywood releases? AxiomPrint offers premium DVD cover printing to envelope your discs in an eye-catching design.
DVD covers are the printed packaging that encase a DVD (Digital Versatile Disc). This wrap-around DVD case cover serves both functional and promotional purposes, providing protection for the DVD and presenting important information about the content it contains. DVD covers are commonly used for movies, TV shows, software, video games, and other types of digital content distributed on DVDs. A well-designed DVD cover template will definitely generate interest and convey important information to help consumers buy your products.
Characteristics of DVD Cover Printing
Customization
AxiomPrint offers an array of customization options for DVD covers printing. With our easy-to-choose options you can create personalized DVD covers that reflect your album essentials in the best way. In our customer-friendly online ordering system, you may choose the quantity that meets your needs. Be assured that all of your special requirements are covered. We are very flexible and open to all special requests.
Material
AxiomPrint uses 100# Gloss Text material for DVD covers printing. 100# Gloss Text is a premium paper stock that adds a touch of sophistication to printed materials. With its substantial weight and glossy finish, it provides total durability. The glossy coating enhances colors, making images pop with vibrancy. This paper choice is perfect for DVD covers, promotional materials, and projects where a polished presentation is essential.
Finishing
In the final stage a special glossy finish is applied on both sides of the print. This coating enhances the visual appeal of the DVD covers by adding a nice sheen.
FAQ
Q: What are the dimensions of a standard DVD cover?
A: A standard DVD cover measures around 10.75'' x 7.19''.
Q: Can I customize the design of my DVD cover?
A: Absolutely. You can create unique designs that reflect the content, mood, and theme of your DVDs.
Q: Can I print on both sides of the DVD cover?
A: No, for DVD cover printing we offer "front only" printing option. This allows you to include artwork, information, and design elements on the front part.
Q: Can I order DVD covers in bulk?
A: Yes, ordering in bulk can be more cost-effective if you have a larger quantity of covers to print.
Q: What if I don't have design options, do you provide design services?
A: We have a design service. Our team of creative designers have years of experience and are happy to help you perfect your preferred design. Before printing, we share with you the initial design of what it looks like and make changes if needed.
Q: Is there a minimum order quantity?
A: Yes. The minimum order quantity for DVD cover printing is 50pcs.
Q: What is the turnaround time?
A: Our regular turnaround time is 4 business days forDVD cover printing. But for last minute events we may be able to work with your tight deadline, next day or same day turnaround.
Q: How much does delivery and shipping cost?
A: Click on the "Shipping Estimate" button, which is right under the "Continue" button. Enter your zip code and it will automatically calculate the price.