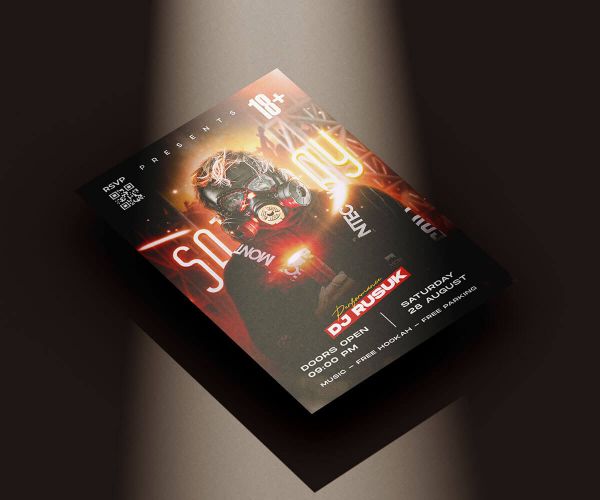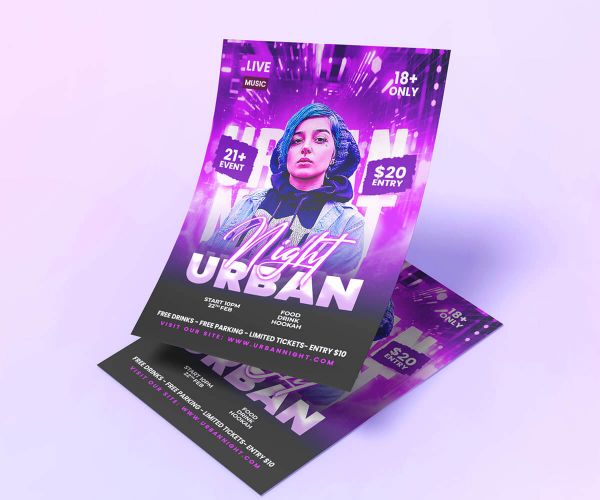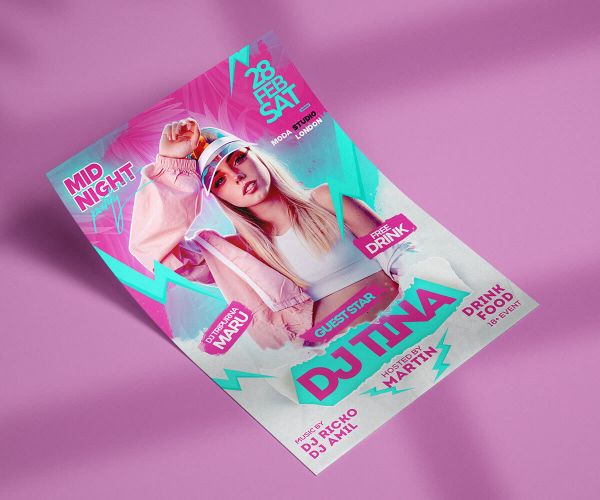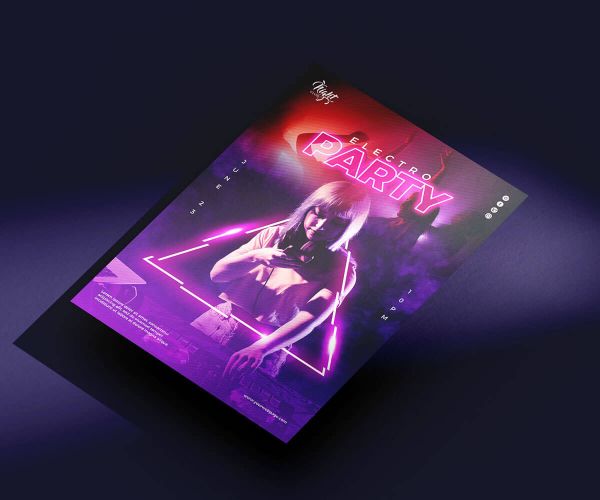 View Video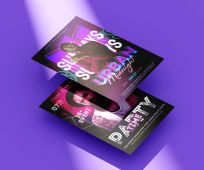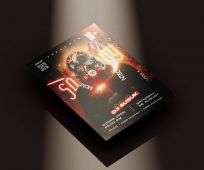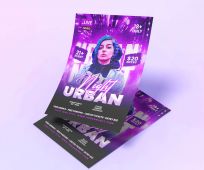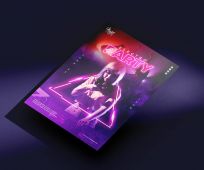 Let Your Parties Shine With Custom Club Flyer Printing by AxiomPrint
Let your events sparkle with custom printed club flyers that drive excitement, attendance, and an unforgettable club experience.
A club flyer, often simply referred to as a "flyer," is a promotional printed material to advertise events, parties, performances, or other happenings at nightclubs, bars, music venues, and entertainment establishments. Club flyers are designed to capture attention, convey essential event details, and generate excitement among the target audience. Whether it's a grand opening, a themed night, or a regular weekend bash, our Club Flyers are adaptable to all types of events, allowing you to consistently promote your offerings.
Club flyer printing is an effective tool to engage the community and create anticipation for upcoming entertainment experiences. The club's logo, branding colors, and any other relevant branding elements help create a nice look and ensure that the flyer is recognizable. You may also include contact details, such as a phone number, website, and social media handles, so interested clients can find more information or make reservations.
Characteristics of Custom Club Flyer Printing
Customization
AxiomPrint offers an array of customization options for club flyer printing. With our easy-to-choose options you can create personalized club flyers that reflect the message of your brand in the best way. In our customer-friendly online ordering system, you may choose the paper type, sizes, print sides, finishing, foiling and the quantity that meets your needs. Be assured that all of your special requirements are covered. We are very flexible and open to all special requests.
Paper Material
We offer four types of paper for club flyer printing:
14PT Coated Front, Uncoated Back or Coated 2 Sides
extra thick paper with smooth surface
tough enough to withstand printing on both sides
writable surface
may enhance with soft touch lamination for a premium finish
added weight makes it extra durable
both sides are coated
exude a sense of luxury and quality
is thicker than 14PT Cover cardstock
may enhance with soft touch lamination for a premium finish
classic look and smooth finish
has a natural and elegant finish
standard thickness of business cards
perfectly writeable
Finishing
Finishing refers to the final treatment applied to the flyers after printing to enhance their durability, appearance, and functionality. Based on your preferences common finishing options for custom club flyers boxes printing include:
Glossy, 2 Sides
UV High-Gloss, 2 Sides
Dull Matte, 2 Sides
Matte Lamination, 2 Sides
Soft Touch Lamination, 2 Sides
Gloss Lamination, 2 Sides
Enhancements
Based on your preferences, a custom club flyer is available with or without foiling and raised spot UV options. Foiling and raised spot UV leave a space for you to emphasize the uniqueness of your business or brand and convey luxurious and rich shine on the name or logo of the company. To start your glossy journey look through what foiling we offer:
Foil Stamp on Front
Foil Stamp on Back
Foil Stamp on 2 Sides
And for raised spot UV we have three options:
Front Only, 30 Micron
Back Only, 30 Micron
Both Sides, 30 Micron
FAQ
Q: What are the benefits of using club flyers for promotion?
A: Club flyers are tangible and visually striking, helping you create anticipation for your events. They can be distributed in various ways to reach a broad audience.
Q: What sizes are available for club flyers?
A: Club flyers are available in various sizes. We offer following sizes:
4.25'' x 5.5''

4'' x 6''

5'' x 7''

4.25'' x 11''
And if you can't find your preferred size, feel free to give us your custom requirements. The size you choose depends on your design preferences and distribution strategy.
Q: How do I distribute club flyers?
A: Club flyers can be distributed in multiple ways, such as handing them out on the street, placing them in local businesses, or sending them through email newsletters.
Q: Can I print on both sides of the club flyer?
A: Yes, you can print on both sides of the club flyer. Printing on both sides allows you to convey more information and create a more visually engaging design.
Q: Do club flyers work for all types of events?
A: Club flyers are versatile and can be used for a wide range of events, including dance parties, live music performances, themed nights, DJ sets, and more. They are a popular choice for promoting nightlife activities.
Q: What if I don't have design options, do you provide design services?
A: We have a design service. Our team of creative designers have years of experience and are happy to help you perfect your preferred design. Before printing, we share with you the initial design of what it looks like and make changes if needed.
Q: Is there a minimum order quantity?
A: Yes. Minimum order quantity for club flyer printing is 50pcs..
Q: What is the turnaround time?
A: Our regular turnaround time is 4 business days for club flyer printing. But for last minute events we may be able to work with your tight deadline, next day or same day turnaround.
Q: How much does delivery and shipping cost?
A: Click on the "Shipping Estimate" button, which is right under the "Continue" button. Enter your zip code and it will automatically calculate the price.