View Video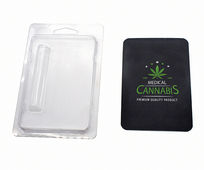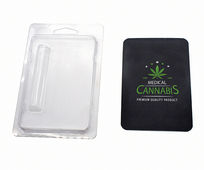 How to get Clamshell Inserts with AxiomPrint
Nowadays, Packaging plays a significant role in marketing. It's a perfect way to increase brand awareness and attract new customers. Long story short, it is the key to gain consumer trust and confidence. The rightly chosen packaging and label design, color and slogan can only make the customers reach for your brand and choose it before looking for other options.
Due to a fast growing and highly competitive industry, the need for high-quality and appealing packaging and labels is becoming a top priority. The growing number of users of health care and beauty products, requires companies to enhance the appeal of packaging and improve the user experience. When it comes to packaging, there are many options like ccell cart packaging and tuck top lock box packaging that have different features to choose from.
Clamshell inserts are an inexpensive option for creating packages that are durable, transparent and tamper proof.
If you are interested in hiring us for your next clamshell inserts printing project, here's what you can do:
You can work with our talented team of designers to create a custom design that showcases your brand uniquely.
OR
You can send us your design and we can print it for you in small or large quantities.
Get started today by filling out the sidebar on the right side of this page.
Stand out from your competitors by ordering from our Los Angeles printing company TODAY.