View Video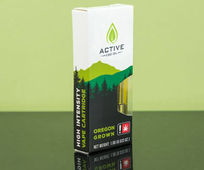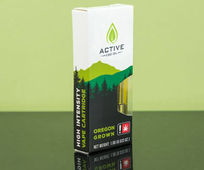 How To Get CCell Cartridge Packaging with AxiomPrint
Nowadays, many people opt for ccell cartridges. Ccell cartridges use a battery-powered device that heats a liquid to form "vapors" that the user can inhale, hence the term "vaping." The latest ceramic technology brand in ccell cartridges is CCELL. Ceramic heating is meant to replace the wick based coils, which ideally leads to purer flavors, higher potency, and variety of viscosity.
Here at Axiom Print, we specialize in packaging for ccell cartridges.
If you are a company that sells ccell carts, you know how important it is to protect your device. Our packages like ccel cart boxes and tuck top lock boxes protect the device from damage and also makes sure that it stands out from its competitors. We have top-notch ccell carts available to print with vibrant colors and our user-friendly design.
Here's how to get started with Ccell carts packaging:
You can work with one of our existing designs for ccell cartridge packages based on our years' of experience.
OR
You can work with our talented team of designers to create a custom design that showcases your brand uniquely.
OR
You can send us your design and we can print it for you in short run or bulk.
Get started today by filling out the sidebar on the right side of this page.
Interested in enhancements to make your brand truly stand out?
Below are enhancements you can add-on to make your ccell cartridge boxes stand out even more!
You can add:
UV high gloss
Foil Stamping (gold, silver, red, holographic colors)
Satin Matte
Soft touch/silk lamination
Other custom special effects...If you want something that you don't see in the form, call us at 747-888-7777 or email us at order@axiomprint.com
If you are in a rush, we totally understand! We offer quick turnarounds which you can let us know at the time of order.
Located in Los Angeles County, Axiom Print offers an affordable and easy way to design and print ccell cart boxes that will convey the RIGHT message for your product to your customers in an easy-to-manage way.
Stand out from your competitors by ordering packaging from our Los Angeles ccell cartridge printing company TODAY.