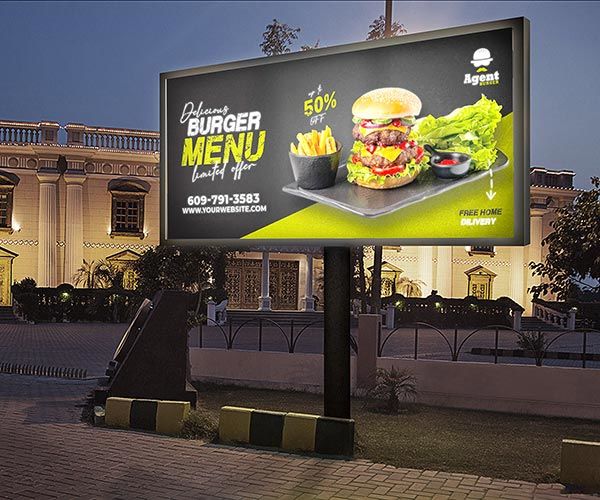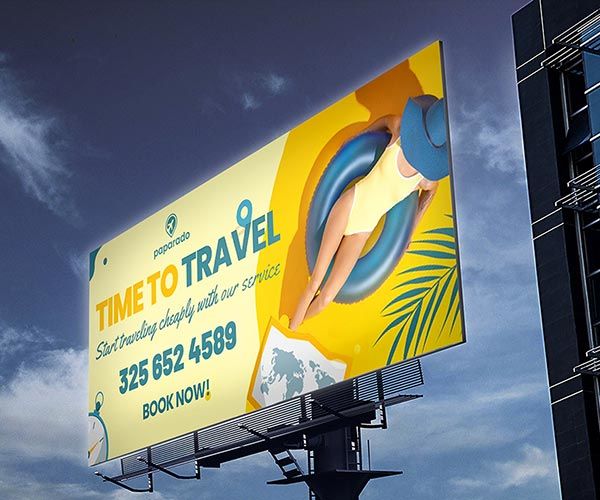 View Video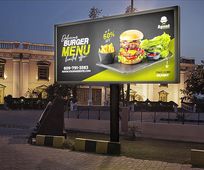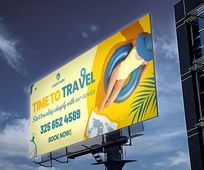 Light Up Your Advertisement with High-quality Backlit Vinyl Banner Printing by AxiomPrint
Backlit Vinyl Posters or Backlit Banners are installed in the advertising light boxes and feature a translucent versatile vinyl which makes the graphics in the poster 'illuminated'. The material allows light to pass through from the backside of the poster lighting it up bright and vibrant display colors. Backlit banner is ideal for both indoor and outdoor advertising light box showcases.
Backlit poster printing offers a unique solution for your advertisements: to light up your advertising sign and grab the attention of everyone around. Because backlit banners are very impressive and they ensure easy readability and affordability, they have become quite popular inside malls and multi-story buildings for showing directories. Backlit posters are ideal for raising brand awareness, promoting products and events. Share your brand message even in the dark with eye-catching backlit vinyl banners.
Characteristics of Backlit Vinyl Banner Printing
Customization
Axiom Print offers an array of customization options to get your required backlit poster printing. We offer fully customizable and quality printing for backlit posters to fit the exact requirements of your business. You can easily customize sizes and printing options, with this allowing you to add your unique graphics. Our online ordering system opens up blank forms for you to leave your designs and special requests/notes for us to review. Since we talk about digital textile printing, we also offer Double Pass Print and Single Pass Print. The differences between these two is the speed of printing and diverse printing techniques.
Durability
Axiom Print offers high-quality and sturdy backlit vinyl banner printing. When printed on backlit vinyl, make sure that you will get outstanding image quality. We ensure extra durable backlit posters, which are waterproof, resistant to temperature and UV rays, any weather conditions, scratches and fingerprints. And if cleaned carefully, they can serve for several years.
Enhancements
For an appropriate installation we offer adding hemming on the top and bottom of the poster, and in that case you can also insert banner rods through poles and hang them wherever you want. Your printing price can also include banner grommets: metal rings inserted into holes through the vinyl material. You can add no grommets, four corner grommets or custom grommets, based on your request.
Material
15oz PVC Backlit Banner is the main smooth and durable material we use for backlit banner printing. The translucent material allows light to make the design come to life when lit. Our backlit banner material features excellent sharpness and clarity.
Size
Axiom Print does all kinds of sizes! With the 'Size' option simply choose which size is suitable for your display. Can't find the needed size, feel free to click 'custom size' button and type required width and height of your backlit poster.
FAQ
Q:What are backlit posters used for?
A:Backlit vinyl banners are mainly used for both indoor and outdoor advertising applications, and not only. The banners are widely installed in stores, retail displays, in the displays of trade shows and exhibitions, and promotional signages. The versatility of backlit vinyl banners allow them to be installed everywhere
Q:What material is used for backlit banners printing?
A:Backlit banners are printed on translucent vinyl that allows light to pass through the material, which in turn creates an eye-catching backlit effect.
Q: Are backlit vinyl banners weatherproof?
A:Backlit vinyl banners are weather-resistant, waterproof and can be used all times. We use only resistant inks.
Q:What is the lifespan of backlit banners?
A: On average our backlit banners last up to 4-6 years.
Q: How can I display the backlit vinyl banner?
A: Backlit vinyl banners should be fitted to the existing light box dimensions. We do all kinds of sizes. The banner can also have hemmed edges and pole pockets if needed. In that case backlit banners can also be hung both outdoors and indoors.
Q: How can I order backlit banner printing?
A: To make an order online, please select your options and upload your design. If you do not have any preferred design, you are welcome to take our design service on this page and proceed to checkout. We will reach out to you immediately, listen to your ideas and match you with one of our top skilled designers.
Q: What is the turnaround time?
A: Axiom Print is known for offering clients express services. Our regular turnaround time is 2-3 business days for backlit vinyl banner printing. But for last minute events we may be able to work with your tight deadline, next day or same day turnaround.