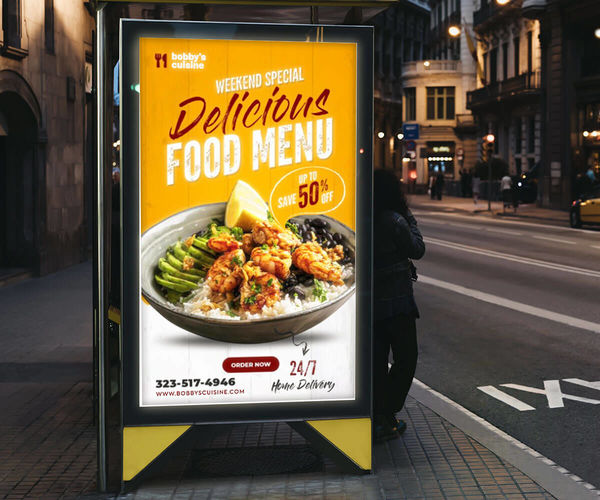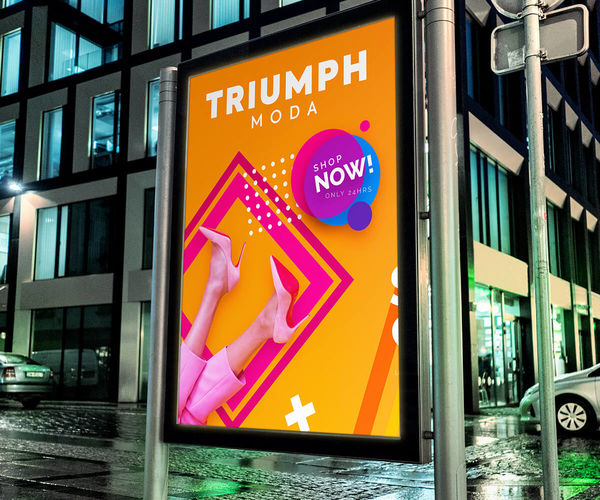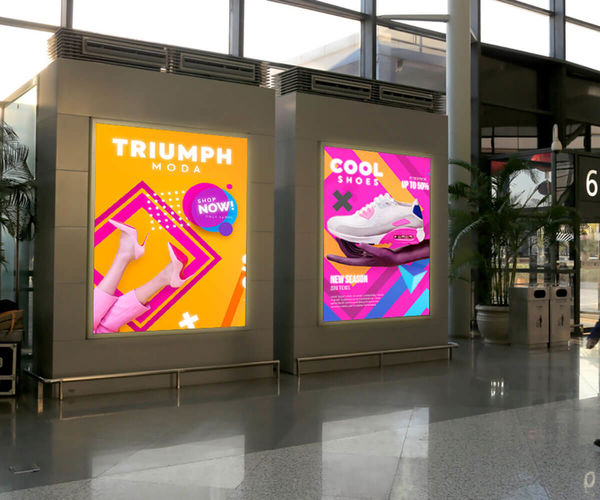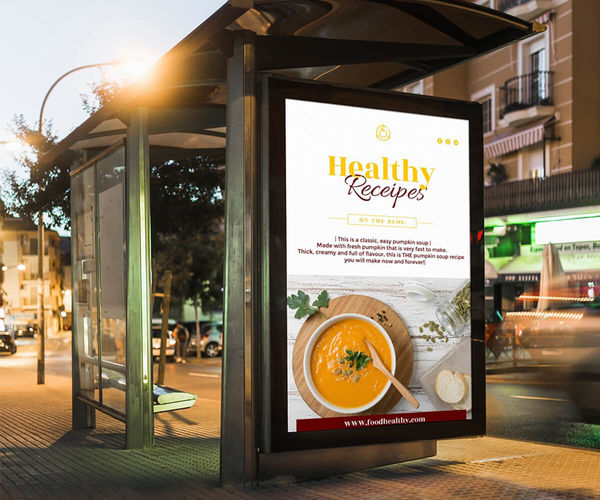 View Video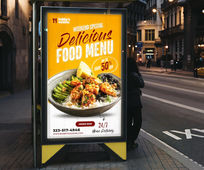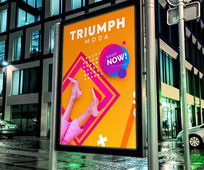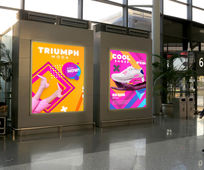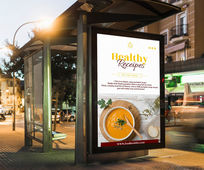 How To Get Backlit Film with AxiomPrint
Backlit film is a semi-translucent material aimed at catching and distributing light when lit from behind. This is very effective as it makes the graphics deeper and makes the design visible both during nighttime and daytime. Due to the fact that a backlit film can adhere to both acrylic and glass surfaces, it is a great option for backlit light boxes and window applications. Among other things, Axiom Print specializes in backlit film printing as well and provides its customers with the highest quality, most durable and long-lasting backlit films. Our backlit film prints will make anyone take their time and have a look at your business' message.
Backlit films have many advantages. The design of your displays will not be affected by artificial light or sunlight. Moreover, the visibility and intensity of your design and message will even increase. Being one of the most unique and attractive marketing tools, backlit films can be used for a number of purposes, such as:
To reach the best results in having your own backlit film, AxiomPrint would be the best choice. We use only the highest quality film printing technology, materials and color calibration processes. Promote your business, increase your sales and build trust among your customers by trusting AxiomPrint's highly professional team.
AxiomPrint was founded with one mission in mind, to provide clients with the best banners and the best in printing and design. This is one of the main reasons that our backlit film printing practices and materials are second to none. Make a glowing impression with backlit film printing from AxiomPrint. Backlit Film Printing is a widely popular marketing resource that specializes in making colors pop and shine brighter than ever through a special printing technique that results in high-quality translucent finishes. Artificial light, as well as sunlight, will no longer pose a threat of poor reflection, but rather provoke a boost to the intensity and shocking value of your displayed designs. Whether it be a movie premiere, special promotions, emphasizing your new brand or logo, or simply using a new creative way to make your business shine, these prints are one of the most unique tools on the market.
Get started today by filling out the sidebar on the right side of this page.
We utilize only the best-backlit film printing technology, materials, and color calibration processes to create backlit banners that can speak volumes about your business at a single glance. If you are looking for backlit banners to grace a grand opening, we can create a marketing campaign that will floor spectators and make an indelible impression on them at the same time. In other words, we will make things as easy for you as possible by guiding you each step of the way. This product is an excellent solution for both lights-on and lights-off. You can showcase your company's brand all day and night because the material allows the shine through many light sources. Typically used outdoors or on billboards, the backlit film gives the freedom to attract customers toward their storefront during all hours of the day. These films can be used year-round because they are also weather-resistant. 100% Quality and Best Price Guarantee printing service only at AxiomPrint.