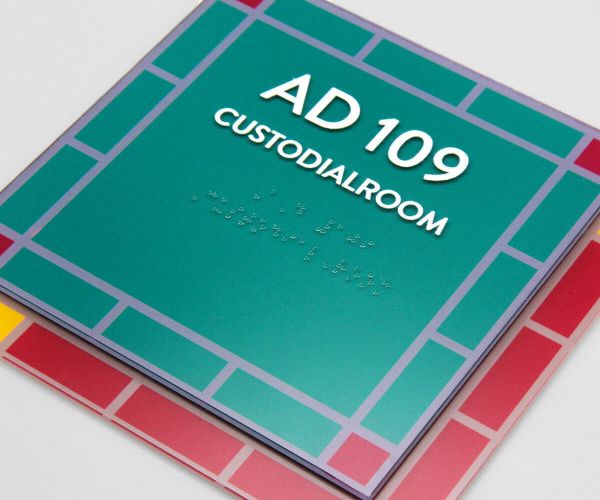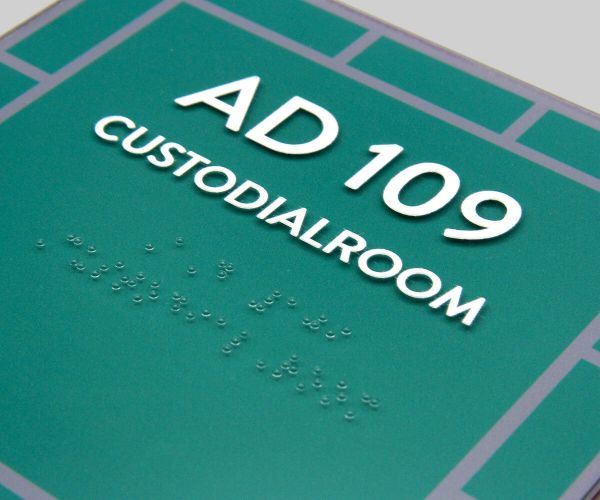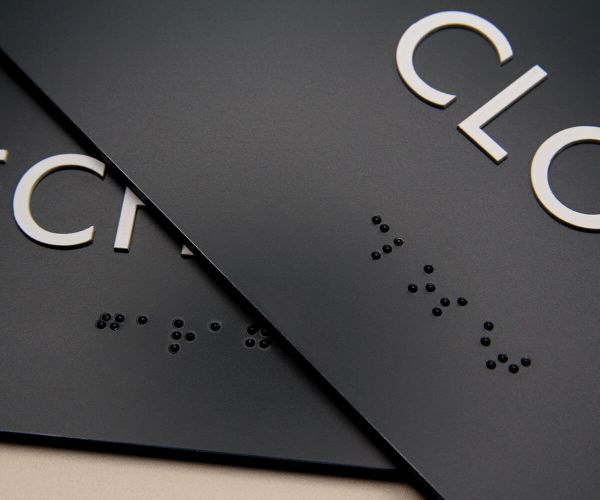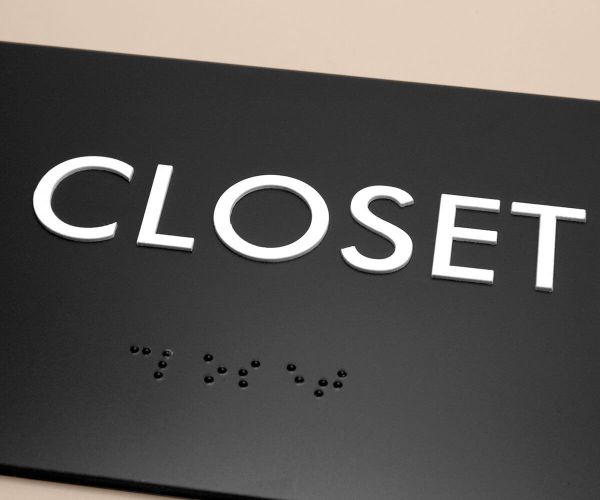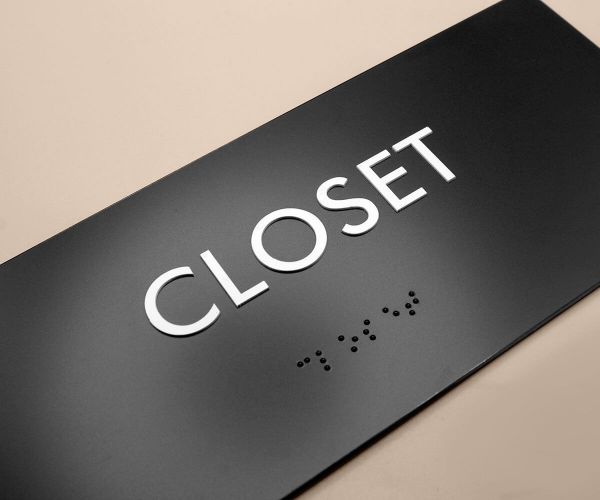 View Video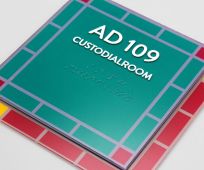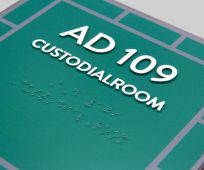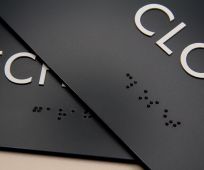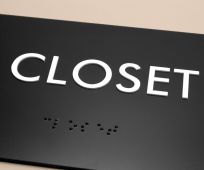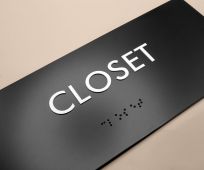 Order Custom ADA Braille Signs With Axiom Print
Using high-quality digital printing technology Axiom Print offers production of custom ADA signs with braille. ADA signs with braille feature acrylic signage with raised tactile patterns, specifically designed for the blind and the visually impaired to read by touching the characters on tableau.
Custom ADA braille signs are very specific and precisely detailed. Due to one universal design type, people with sight problems can reliably find the public places they need. These signages are hung in places where they can be touched without causing an obstruction. Following ADA regulations, most businesses accompany the commercial places, permanent rooms or practical areas with precisely designed braille signs.
Characteristics of ADA Braille Sign Printing
Customization
Ready to create professional ADA Signage? Then you arrived in the right place. Using the best engraving machines and materials, Axiom Print offers compliant raised lettering, raised logos, custom graphics and characters to meet your requirements and make public building areas accessible to everyone. We offer an array of customization options to get your desired signages. Here, ADA braille signs are fully customizable on the front side and with all sizes, allowing you to add your preferred writing or graphics. Moreover, with our user-friendly online ordering system, you may choose the sizes and right quantity that meets your requirements. If there is a special request, feel free to fill in the form, leave your comments and submit your info, one of our specialists will contact you.
Material
For ADA braille sign printing we take Matte Clear Acrylic material, which is shatter resistant and, if properly cleaned, can serve up to several years. This type of acrylic is a hard plastic and has multiple layers of thicknesses. Matte clear acrylic is appropriate and durable enough to be installed inside and outside of buildings.
Sizes
From our size options you may choose
8'' x 2''
9.5'' x 9.5''
6'' x 9.75''
or type down your custom sizes
FAQ
Q: Where are ADA braille signs required?
A: Following ADA regulations, braille signs should be installed in commercial places, permanent rooms or practical areas to be easily reached by everyone. Most often, ADA braille signs are installed in the places such as restrooms, near to stairs and routes, nearest accessible exits, near elevators, as well as in practical places to get some information.
Q: Do all ADA signs need braille?
A: No. You decide whether you want to add texts or not. Depending upon the purpose of your sign we can simply print only raised graphics or characters.
Q: Is matte clear acrylic the same as basic glass?
A: No, it is hard plastic with extra thickness.
Q: I can't find the size I need for braille sign installation at our place. Can I make a custom request?
A: Of course you can. Feel free to fill in the form, leave your comments and submit your info, one of our specialists will reach out to you.
Q: Do you offer design services?
A: Yes. We do offer FREE design services. Our team of creative designers have years of experience and are happy to help you perfect your preferred design. Before printing, we share with you the initial design of what it looks like and make changes if needed.
Q: What is your turnaround time?
A: Here are the current expected production times for ADA braille sign printing:
2-3 business days

express printing, for last minute events. The printing may be done in same day or the next day turnaround
Q: How much does delivery and shipping cost?
A: Click on the "Shipping Estimate" button, which is right under the "Continue" button. Enter your zip code and it will automatically calculate the price.