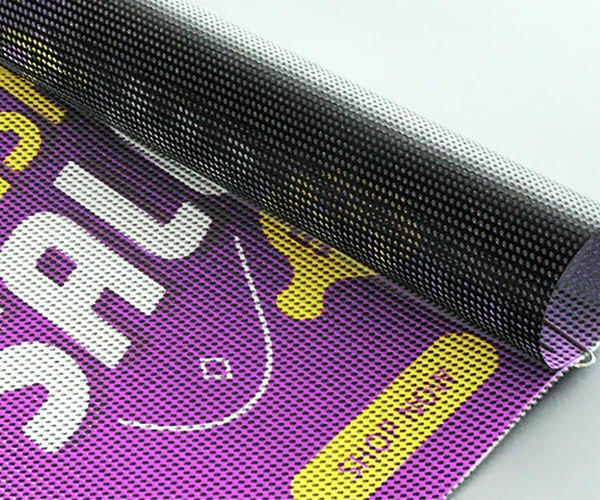 View Video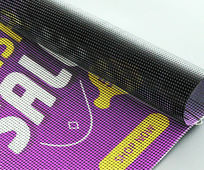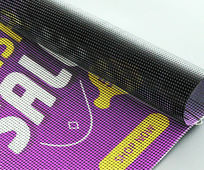 How To Get Perforated Window Vinyl with AxiomPrint
A highly effective and prominent way of advertising and promoting your business is the usage of window perfs (perforated window film). It is a whole new world of promotional opportunities for your business that will highly increase the sales and the number of customers. A well-designed window perf installed to the outside of your window and visible to the passers-by will catch the attention of people and increase the probability of more people becoming interested in your business and wanting to make a purchase from you.
A perforated window film is especially a great solution for businesses that would like to turn their storefront windows or vehicles into advertising "boards". This will not only be a good promotional and marketing strategy for your business but also will add up to the design of your company making it look more aesthetic. Besides, with the help of window perfs combined with windshield stickers and window clings you can also personalize your car, truck, van and even your home windows, sounds intriguing, doesn't it?
So, in essence, a window perf is an adhesive-backed, perforated synthetic substrate with full-color printing on one side. Different touches can be added to a window perf such as a background and large photographs, clip art, logos, graphics and text. These will make your perf more engaging and attractive.
Window Perforation Vinyl Printing and Installation in Los Angeles
If you are looking for a way to turn your storefront windows or vehicles into advertising space, window perf is a great solution especially when it's from AxiomPrint. Window perf is an adhesive-backed, perforated synthetic substrate with full-color printing on one side. It is designed to let you put your printed message on a window visible from the outside but still be able to see out from the inside. Window perf is printed in full color. You can add a background and unlimited photographs, clip art, logos, graphics and text for no additional charge. Our graphic designers are ready to help you with whatever you need. It's a very popular branding choice for company vehicles and storefronts.
Putting up custom see-through posters and signs, graphics, and other designs in your windows is a neat alternative to traditional posters or window paint that hide your view. Share your best side with our help. Lots of clients like to put up window perf to hide away the clutter of a remodel or renovation. It's useful when you are preparing to open a new store or converting an area to storage.
You can use perforated window graphics to personalize your car, truck, or van, or maybe even your windows at home too. It's a great way to show some patriotism, team spirit, or to add a little bit of decorative flair. Window perf opens a new world of promotional opportunities by turning glass doors and windows into prime advertising space. Our professional installation will provide your business with the image you want to portray.
At AxiomPrint we offer high-standard window perfs that come with durability and longevity. Our team of professional graphic designers will help you in the choice of design (if you don't have the specs in your mind yet) and give you essential advice when needed. Above all, perforated window vinyl, due to being transparent, will not cover your view from the inside of your store which is the case with traditional posters. Build your marketing strategies and boost your business by letting the experienced specialists of Axiom Printing service in Los Angeles make the best and highest quality window perfs at the most affordable prices.