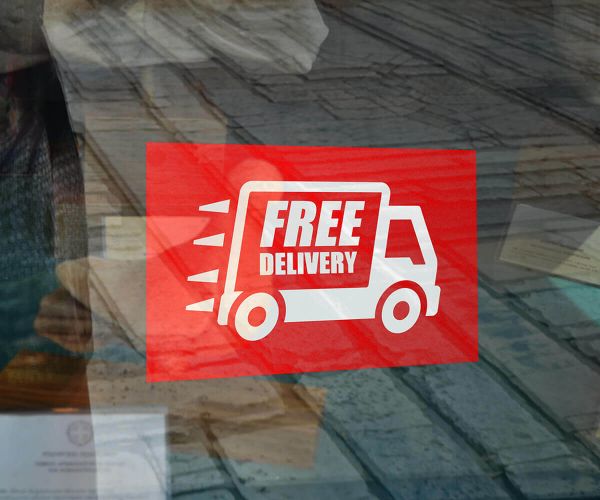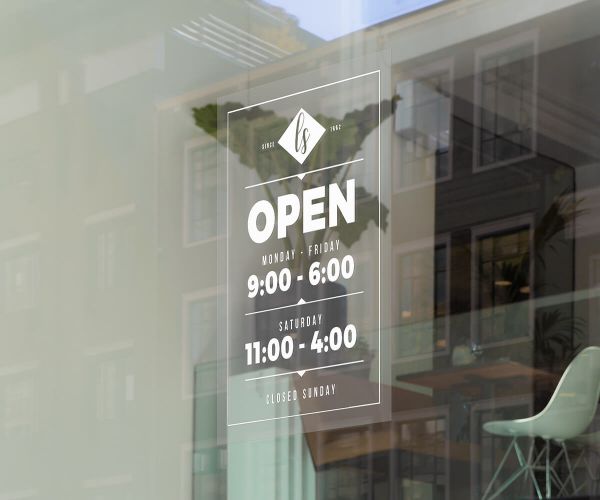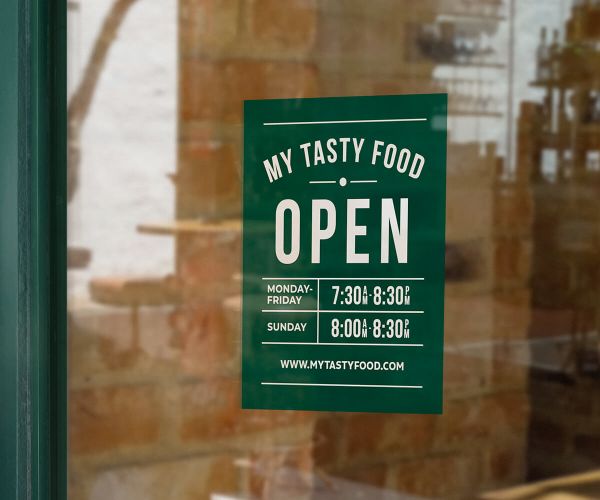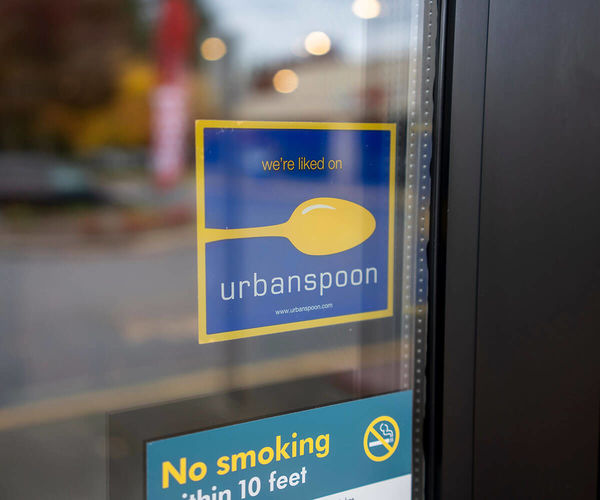 View Video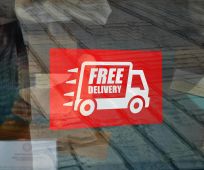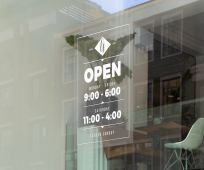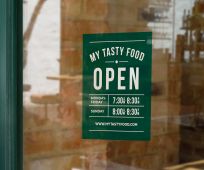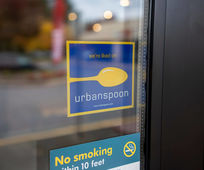 Order High-Quality Window Cling Printing With AxiomPrint
Window cling, also known as window decal or static cling, is a type of adhesive material used for temporary window displays or signage. It is designed to adhere to glass surfaces, such as windows, mirrors, or glass doors, without the need for adhesive or glue.
Window cling is made from a thin, flexible vinyl material that easily clings to the surface. It does not leave behind any residue or damage the window when removed. Custom window cling is a versatile and convenient solution for temporary window decorations or promotional messages. Businesses often use window cling to promote sales, special offers, or new product launches. Custom window clings are also popular during holidays and special occasions. They can be used to add festive elements to storefronts, homes, or office windows to create a festive atmosphere. Window cling can feature company logos, contact information, or business hours, serving as effective signage on glass surfaces. It provides a professional and polished appearance.
Applying window cling is straightforward. The cling is carefully placed on the desired glass surface, and any air bubbles can be smoothed out with a squeegee or a credit card. When removing the window cling, it can be peeled off gently, and any residue can be easily wiped away with a damp cloth.
Characteristics of Custom Window Cling Printing
Customization
For maximum appeal our team of professionals will help you get a bold design and add custom specialities to target your audience. AxiomPrint offers easy-to-choose options to create uniquely customizable window clings to promote your brands. With our customer-friendly online ordering system, you can choose sizes, lamination options and the quantity that meets your needs. No matter what standards appear in our website, we are flexible and open to all special requests, notes and customization requirements.
Material
AxiomPrint offers three options for window cling printing:
White Cling

has a white background. It provides a solid, opaque appearance, making it suitable for designs or messaging that require a bold, non-translucent background. White cling is commonly used for creating eye-catching window displays, promotional signage, or any design that requires high visibility and contrast.
Clear Cling

, as the name suggests, is with a transparent or see-through background. It allows light to pass through, maintaining visibility both from the inside and outside of the window. Clear cling is often used when you want to add a design or message to a window without obstructing the view. It is suitable for creating elegant and subtle window decorations or temporary signage.
Clear Cling Reverse for Printing

is a specialized type of window cling that is printed in reverse on a clear background. The design or text is mirrored so that it can be applied on the inside of a window and viewed correctly from the outside. This type of cling is commonly used for promotional displays, business hours, or any messaging that needs to be visible to people outside while preserving the clarity of the design.
FAQ
Q: Is window cling removable?
A: Yes, window cling is designed to be removable. It can be easily peeled off from the glass surface without leaving behind any residue or damage. This makes it a convenient option for temporary displays or signage.
Q: Can window cling be reused?
A: Yes, window cling can be reused if properly stored and cared for. After removing the cling from a glass surface, it should be carefully peeled off and placed on a clean, smooth surface, such as a plastic sheet or backing material. When stored correctly, window cling can be used multiple times.
Q: How long does the window cling last?
A: The lifespan of window clinging depends on various factors, including the quality of the cling, the environment it is exposed to, and how it is handled. In general, window cling can last for several months to a few years when applied and maintained properly.
Q: Can window cling be applied to any glass surface?
A: Window cling is primarily designed for smooth glass surfaces such as windows, mirrors, or glass doors. It may not adhere well to rough or textured surfaces. It is important to ensure that the glass surface is clean, dry, and free from dust or debris before applying the cling for optimal adhesion.
Q: Can window cling be applied on the inside of a window?
A: Yes, window cling can be applied on the inside of a window to be viewed from the outside. This is particularly useful for clear cling reverse printing.
Q: What if I don't have design options, do you provide design services?
A: We have a design service. Our team of creative designers have years of experience and are happy to help you perfect your preferred design. Before printing, we share with you the initial design of what it looks like and make changes if needed.
Q: Is there a minimum order quantity?
A: No. There is no minimum order quantity for window cling printing.
Q: What is the turnaround time?
A: Our regular turnaround time is 2 business days for window decal printing. But for last minute events we may be able to work with your tight deadline, next day or same day turnaround.
Q: How much does delivery and shipping cost?
A: Click on the "Shipping Estimate" button, which is right under the "Continue" button. Enter your zip code and it will automatically calculate the price.