View Video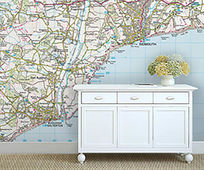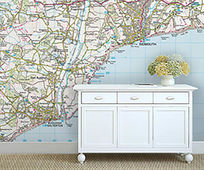 How To Get Custom Printed Wallpaper with AxiomPrint
Custom wallpaper printing is becoming an increasingly popular practice among offices, homes, hotels, schools, hospitals and many other institutions. Wallpapers are a great way of using your empty wall space and making it more personalized. A relevant, beautifully designed and interesting wallpaper will not only take the design of your office to the next level but will also build trust among customers. Customers will consider you a more reliable company if they see that you care for every aspect of your business and treat it seriously.
So, if you are planning to have a nice wallpaper on your free wall space then you are in the right place. AxiomPrint offers the highest quality wallpapers made from the best material and designed according to your preferences. Our top-notch wallpapers will become classy decorations to any pool room or bar, bedroom, restaurant or reception area.
Above all, custom printed wallpapers are a great alternative to painted or standard wallpapered walls. Ordering your wallpaper at AxiomPrint, you will receive not only high-quality service and professionalism but also affordable prices - this combination is real with AxiomPrint.
Create harmony and an aesthetic look while at the same time promoting your product with the help of AxiomPrint's high-class and eye-catching wallpapers.
Get started today by filling out the sidebar on the right side of this page.
Bring any wall to life with custom printed wallpaper from AxiomPrint. We can print and install digitally printed wallpaper with any printed image you want on it. This can transform your wall into a beautiful full-color digital print. Perfect for the home or the office, we print stunning high-resolution images onto a range of different wallpapers. With just a few simple clicks, you can start the process and bring any wall to life. Wallpapers are becoming increasingly popular in the home and at work. It is an easy and cost-effective way to personalize your space with real visual value.
Bring an entire empty wall to life with custom printed wallpaper. Homes, offices, schools, hotels, hospitals and several other institutions have used our premium quality wallpaper printing services to create fabulous interiors for their spaces. Walls with grand images or designs can really enhance that bedroom, pool room or bar, restaurant or reception area. Give your showroom a grand lift with a spectacular backdrop to showcase your product. We use only high-quality materials.
Printed wallpaper is becoming a very popular means of producing custom printed artwork to replace what would otherwise be a painted or standard wallpapered wall. We offer an affordable wall graphics solution that really gives the creative wow factor. Make your home exactly as you want it by designing your own wallpaper or choose other products of wall art such as framed canvas and wrapped canvas to decorace your room with the help of AxiomPrint.