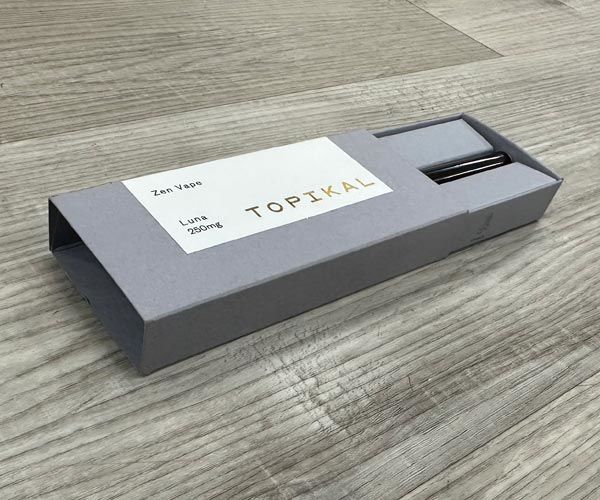 View Video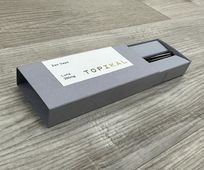 How To Get Vape Pen Boxes with AxiomPrint
What began with e-cigarettes has now become more mainstream for not just smokers, but also marijuana users. Nowadays, many people opt for vape pens. Vape pens use a battery-powered device that heats a liquid to form "vapors" that the user can inhale, hence the term "vaping." These devices heat up various flavors, nicotine, or marijuana.
With the competition increasing as more companies enter the vape pen market, professional packaging is now more relevant than ever before.
Here at AxiomPrint, we specialize in packaging for vape pens.
If you are a company that sells vape pens, you know how important it is to protect your device and our vape pen boxes and ccell cart packaging are a great solution for that. We have top-notch vape pen boxes available to print with vibrant colors. Thanks to our user-friendly design, your vape pen box will stay unnoticed in your customer's pocket or purse.
Here's what you can do:
You can work with one of our existing designs for vape boxes based on our years' of experience.
OR
You can work with our talented team of designers to create a custom design that showcases your brand uniquely.
OR
You can send us your design and we can print it for you in short run or bulk.
Get started today by filling out the sidebar on the right side of this page.
Interested in enhancements to make your brand truly stand out?
Below are enhancements you can add-on to make your vape pen boxes stand out even more!
You can add:
UV high gloss
Foil Stamping (gold, silver, red, holographic colors)
Satin Matte
Soft touch/silk lamination
Other custom special effects...If you want something that you don't see in the form, call us at 747-888-7777 or email us at order@axiomprint.com
We have both short run and bulk printing options for vape pen boxes. If you are in a rush, we totally understand! We offer quick turnarounds which you can let us know at the time of order.
Located in Los Angeles County, Axiom Print offers an affordable and easy way to make vape pen boxes that will convey the RIGHT message for your product to your customers in an easy-to-manage way.
Stand out from your competitors by ordering packaging from our Los Angeles vape pen box printing company TODAY.