View Video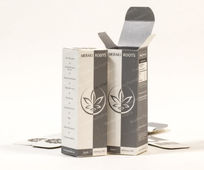 Get Tuck Top Lock Packaging boxes made by professional printing company
Tuck Top Packaging is the ideal solution for those who offer tangible items to their consumers. Make sure that tuck top boxes guarantee to reach for the ultimate marketing and branding goals. Without any gluing or pasting process, tuck top boxes make it very easy to put together lid and minor flaps. Depending on customer's preferences and requirements, Axiom Print makes it possible to have the tuck top box packaging in different sizes and shapes.
Due to the growing popularity of competitive packaging, the various types of packaging are also emerging into the market. Axiom Print in Los Angeles already stays ahead of the game and offers the most popular types.
The reputation or the first strong impression of a certain brand or a business company may be established within a few seconds. Branding is all about picturing the visual identity of your brand, which will not only connect with the consumers but also leave a certain association and notable impression in the minds of your customers. Whatever branding experts do, they always try to maintain the communication line stable between the brand and consumers. They keep the transmission of the brand's main message as a priority. And whenever they become curious about demonstrating something new, they start working on distinguishing features of the brand. Packaging is the integral part of a perfect branding. With well-designed packaging business owners or growing startups have that perfect opportunity to become competitive in the market and attract their target audience to get interested in the brand and buy their products.
What Magic Tuck Top Packaging Can Do for You Business
As it has already been highlighted Tuck Top Packaging is a great help for all types of companies who struggle delivering high-quality products to their consumers and who are eager to visualize the message of their brand.

First impressions count!

Tuck top boxes are ideal for attracting buyers, who desire the best. With beautifully-designed packaging, consumers will be excited to buy the product. It's quite essential to take into consideration the wants and needs of your target audience. With an ample space on the tuck top box, you can include all the necessary information: company details, ingredients, expiry date. It definitely ensures customers' satisfaction. And if so, they will not think for a minute whether to invest in it or not. They will get it!

Compelling packaging evokes emotional feelings

. One should not miss an opportunity to once again motivate target consumers with tuck top boxes. It is a privilege for companies to have brand packaging. If packaging involves the label, tagline, and logo of your brand, it means that the company is caring about the loyalty of their consumers, and each time they remind them about it.

Since tuck top boxes are

durable, strong and safe

, they are basically used for items such as medical products, sweets and candies, cosmetic products, perfumes, toys and gifts, and fragile products.

Accordingly, tuck top packaging

guarantees protection and security

. It minimizes the risk of damaging or breaking the product that is inside. In its turn, it also reduces the amount of possible money losses.

Last, but no least, with the help of enchanting printing your brand's tuck top boxes will get noticed. Colors and letterings play a major role in attracting people's attention. With the Axiom Print team, the eye-catching packaging design of your brand will certainly entice your potential consumers.
The Basic Steps For Creating Tuck Top Boxes
Axiom Print greatly prioritizes high-quality materials and equipment. We are glad to offer you these packaging which are processed thanks to world famous Xerox machines and folding machines by Baumfolder.
The materials for box production vary. Considering today's total switch to a more eco-friendly environment, Axiom Print offers Kraft Tuck Boxes, which are environmentally friendly, biodegradable and completely recyclable. These boxes also may be provided with vibrant designs suggested by our designers. The printing of boxes may be both one-sided and two-sided.
Finishing may be achieved as follows:
Satin Matte Lamination, 1 Side

Soft Touch Lamination, 1 Side

Gloss Lamination, 1 Side

Linen Texture Lamination, 1 Side

Holographic Lamination

Semi-Gloss Coating

UV High Gloss Coating
With this special Finishing Option "Soft Touch Lamination" it is possible to order the most unique Tuck Top Boxes. You wonder how? With a simple click on "soft touch lamination" of the Finishing types, the system will open the Foiling Option window, where you'll be able to choose from a wide range of suggestions and add foiling on it. Printing with foiling gives a rich and luxurious appearance to your Tuck Top Packaging. Besides the suggested 7 Foil Colors, you are welcome to offer custom colors as well.
Raised Spot UV is another incredible option that our system offers for your Tuck Top Packaging. Without any doubt, it's a great way to give a little unique touch to your product packaging. With this design element we apply one more extra layer to highlight the parts that you'd like to be more visible and eye-catching. With trivial differences the system will offer two thickness options of Raised Spot UV: 40 micron and 60 micron.
Besides reading what's written on Tuck Top Boxes, run your fingers over the box printing and feel what the product is all about!