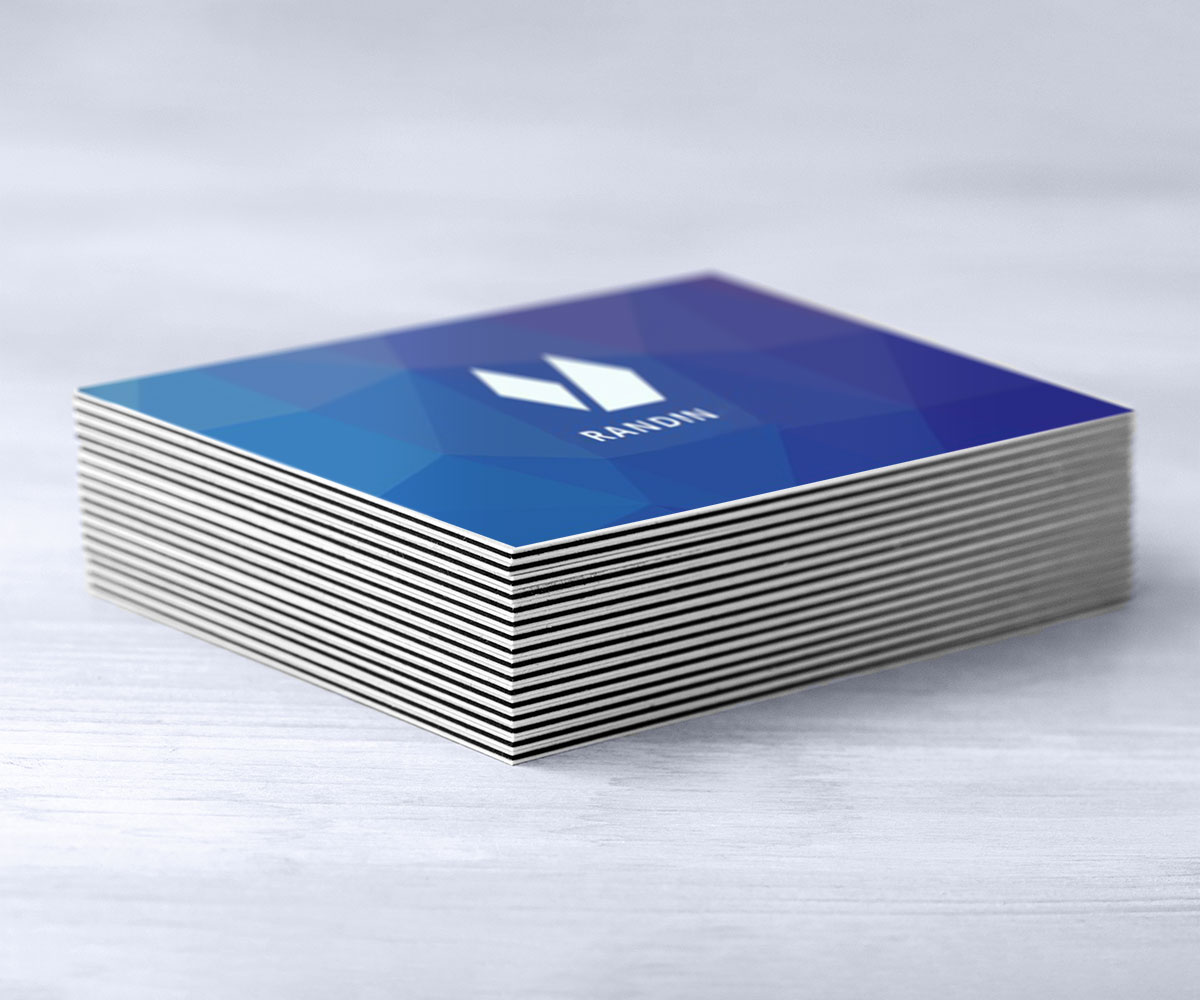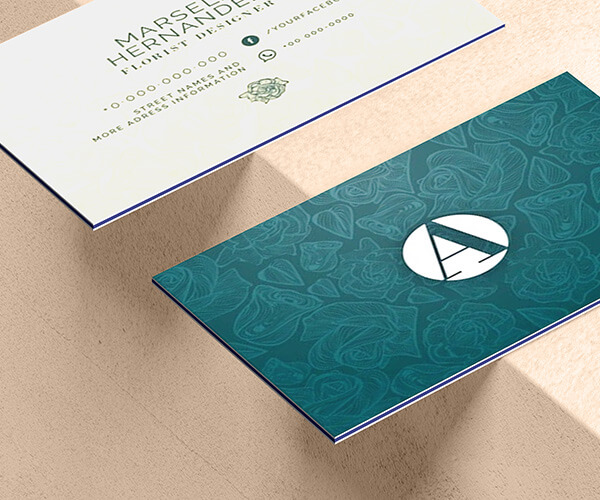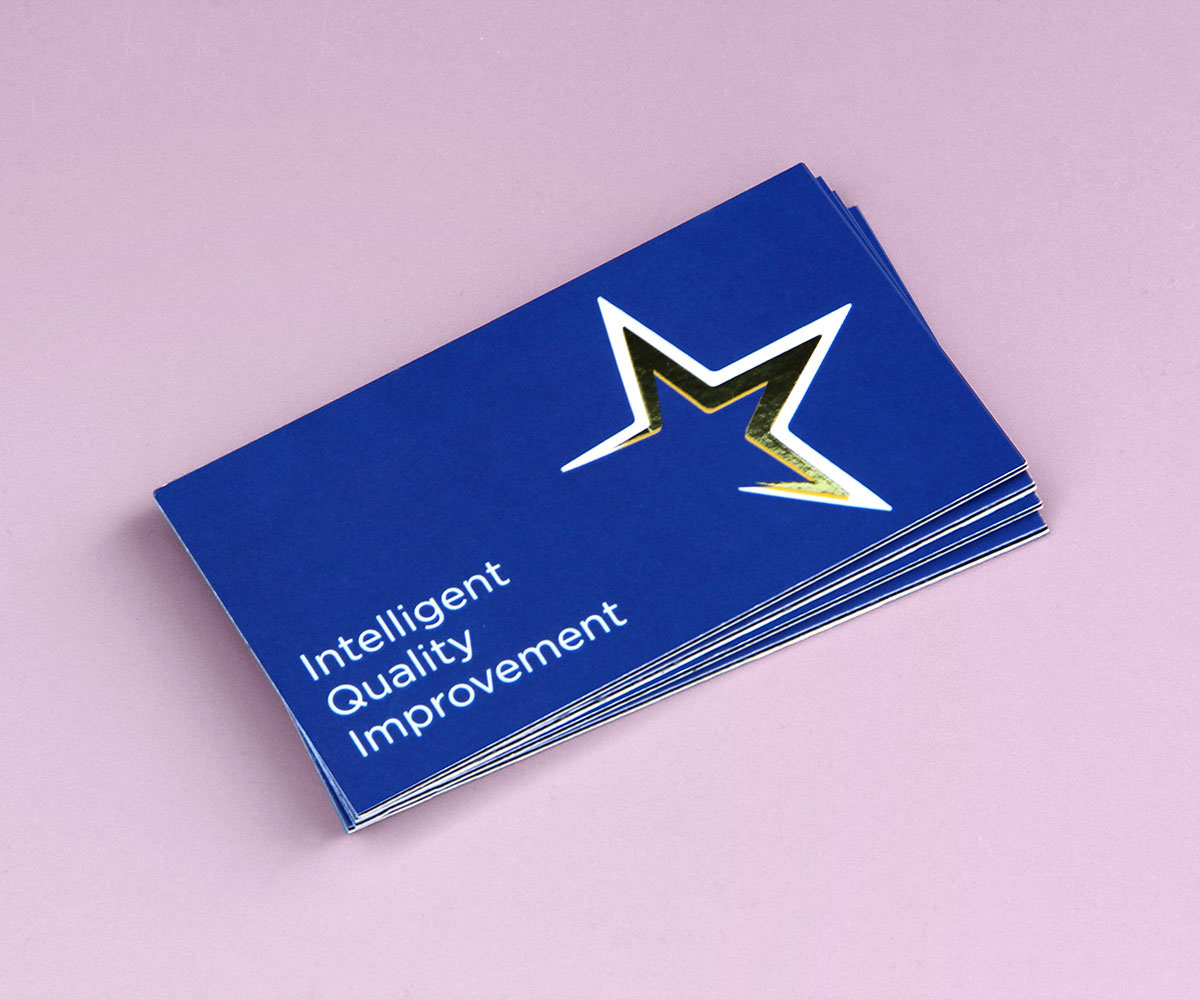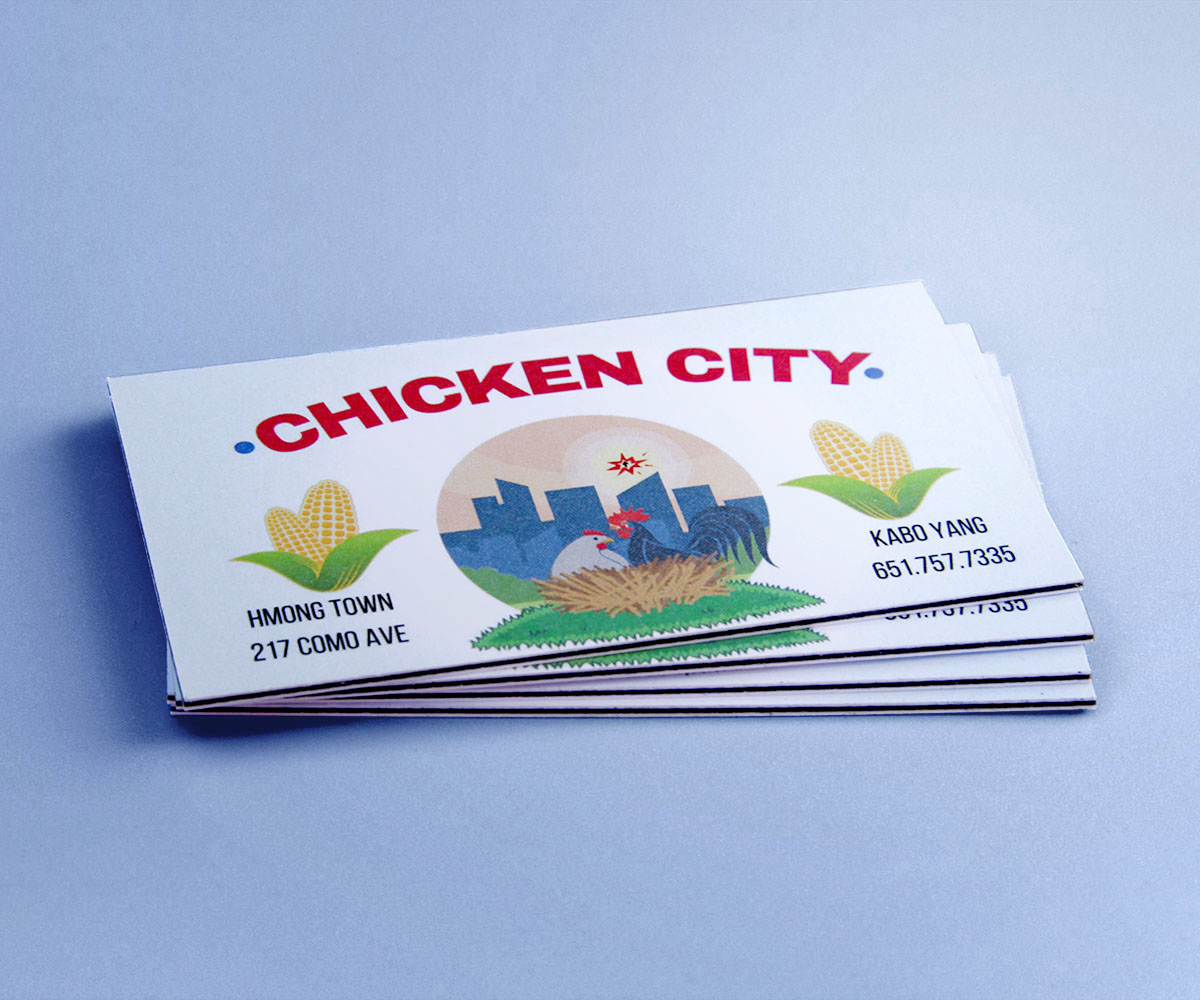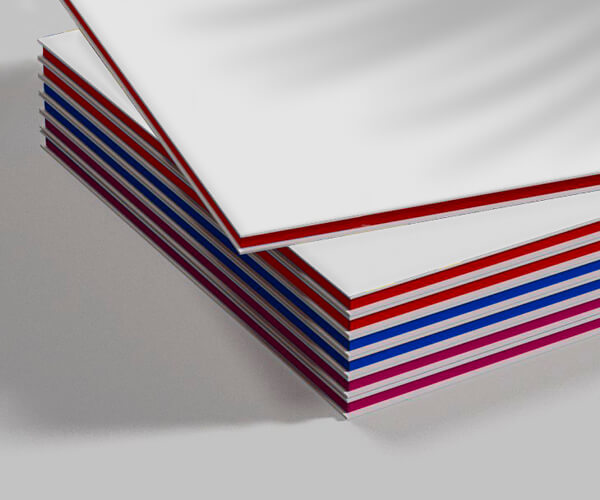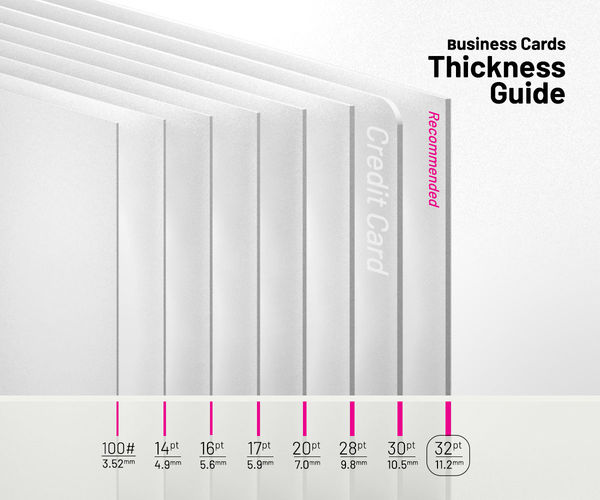 View Video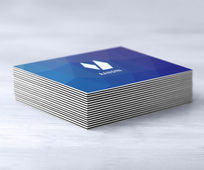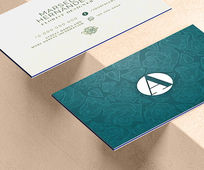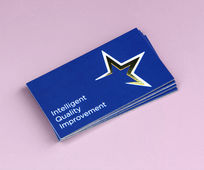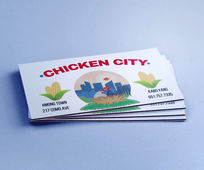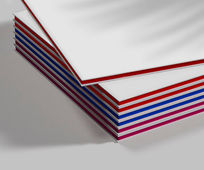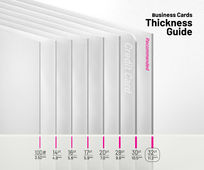 Get Luxurious Triple Layer Business Cards Printing by AxiomPrint
Make an impression as substantial as your business with our Triple Layer Business Cards, a unique and eye-catching choice for professional branding. Triple layer business cards are a premium and distinctive type of business card known for their unique construction. These cards consist of three layers of premium paper, creating a thicker and more substantial card.They are printed to provide both durability and a luxurious feel, making them a standout choice.
The triple-layer design not only exudes quality but also provides a unique canvas for your branding, allowing for a variety of creative designs. Whether you choose to emphasize your company's logo or other design elements, these cards stand out vibrantly. Triple layer business cards can be fully customized with your branding elements, including your company logo, contact information, and any other design elements that represent your business.
Characteristics of Triple Layer Business Card Printing
Customization
Your business cards should do more than just share information – they should create opportunities. AxiomPrint provides a range of easy-to-choose options for crafting distinctive triple layer business cards that will definitely elevate your brand. Our team of creative designers ensures your cards not only look professional but also stand out memorably. Our user-friendly online ordering system lets you customize the size, paper type, foil color, print sides, corner styles, and quantity to meet your unique needs. Rest assured, we're here to accommodate all your special requests.
Paper Material
For triple layer business cards we have prepared two options:
38PT Coated 2 Sides (3 Layers)
exceptional durability, ensuring your cards maintain their integrity
a glossy and professional finish
enhanced the vibrancy of printed designs
a substantial and premium feel
a natural and tactile texture
uncoated surfaces allow for a minimalist and elegant design
easy to write on
more sustainable and recyclable
substantial thickness
Sizes and Corners
These sturdy triple layer business cards come in different sizes:
3.5'' x 2'' (Horizontal)

2'' x 3.5'' (Vertical)

2'' x 2'' (Square)

3.35'' x 2.16'' (European)

Your custom Size
To make your triple layer business cards more interactive, we offer rounding the corner cuts. Rounding the corners of your business cards is just a nice way to make your cards look more elegant. The rounded corners will protect the edges from bending or being worn out.
1/8" Round, 4 Corners

1/4" Round, 4 Corners

1/8" Round, 2 Corners

1/4" Round, 2 Corners
Finishing and Middle Layer Color
Finishing refers to the final treatment applied to the business cards after printing to enhance their durability, appearance, and functionality. Based on your preferences the most common finishing option for triple layer business cards printing is Soft Touch Lamination and Matte Lamination on both Sides.
While the middle layer is typically unprinted and maintains the natural color of the paper, you can now select from a range of attractive colored options to further customize your cards. This additional choice allows you to enhance the visual appeal of your business cards:
Red

Blue

Black

Magenta

Custom
Foiling and Raised Spot UV
To elevate your foil business cards, we offer versatile foiling options. Choose from Foil on the front, back, or both sides for a striking, no-overprint effect that adds a touch of glamor to your brand. Our range of foil choices ensures that your foil business cards reflect your unique style and make a powerful statement with every exchange.
And for certain materials we also offer raised spot UV: Raised Spot UV (30 Micron) 2 sides. It will enhance the visual impact of the printed business cards by adding depth and dimension to specific areas. This raised spot UV can be used to highlight logos, text, images, or other design elements, and can create a contrast between the glossy finish of the raised areas and the matte finish of the remaining surface.
FAQ
Q: What are triple layer business cards?
A: Triple layer business cards are premium-quality business cards constructed with three layers of paper. These cards offer durability, a luxurious feel, and creative design possibilities.
Q: What are the advantages of using triple layer business cards?
A: Triple layer business cards provide enhanced durability, a substantial and premium feel, and the opportunity for creative, layered designs.
Q: Can I print on all three layers of the business card?
A: Typically, business information and branding are printed on the two outer layers, while the middle layer remains unprinted.
Q: What is the middle layer of a triple layer business card made of?
A: The middle layer is made of the same type of paper as the outer layers and maintains the natural color or texture of that paper. However, you can now choose to have a colored middle layer for added customization.
Q: What if I don't have design options, do you provide design services?
A: We have a design service. Our team of creative designers have years of experience and are happy to help you perfect your preferred design. Before printing, we share with you the initial design of what it looks like and make changes if needed.
Q: Is there a minimum order quantity?
A: Yes. The minimum order quantity is 100pcs.
Q: What is the turnaround time?
A: Our regular turnaround time is 5-6 business days for triple layer business card printing. But for last minute events we may be able to work with your tight deadline, next day or same day turnaround.
Q: How much does delivery and shipping cost?
A: Click on the "Shipping Estimate" button, which is right under the "Continue" button. Enter your zip code and it will automatically calculate the price.