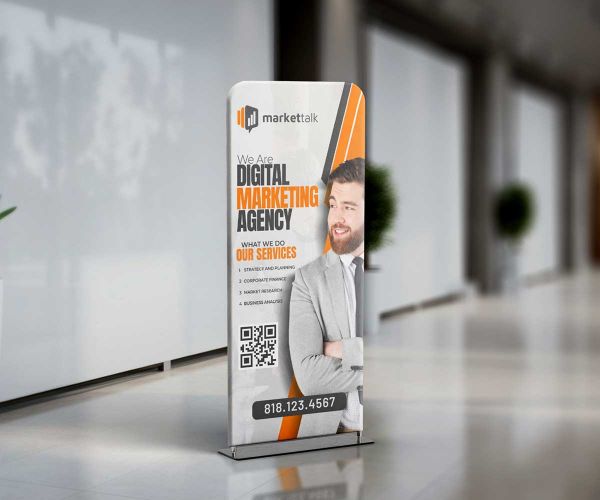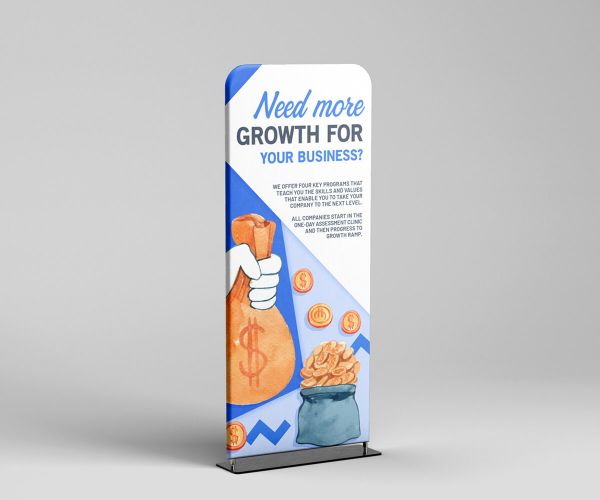 View Video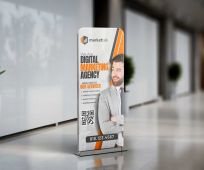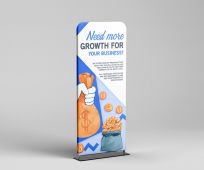 Get Long-Lasting Tension Fabric Banner Stands With AxiomPrint
Tension fabric stand, also known as a fabric display stand or fabric banner stand, is a portable display used to showcase graphics or promotional messages. The frame of a tension fabric stand is designed to create tension or stretch the fabric graphic, giving it a smooth and wrinkle-free appearance when assembled.
The benefits of tension fabric banner stand includes its lightweight and portable nature, easy assembly and vibrant and seamless graphic presentation.
Because they are compact and easy to move, the customized tension fabric banners regularly may be seen at various events, exhibitions, trade shows, business gatherings and presentations. The tension fabric displays are excellent for entryways into special gatherings, trade shows, events and also for longer term uses such as for marketing promotions.
Characteristics of Tension Fabric Banner Stand Printing
Customization
We suggest a versatile and practical addition to your venue at any upcoming event, exhibition and trade show. With our easy-to-choose options you can create custom tension fabric banner stands that reflect your brand essentials in the best way. In our customer-friendly online ordering system, you may choose the sizes, print sides and the quantity that meets your needs. Be assured that all of your special requirements are covered. We are very flexible and open to all special requests.
Size
For customized tension fabric banner stands we offer two sizes:
Accessories
The stability of our stand is paramount. AxiomPrint offers a high-quality stand specifically designed for tension fabric banner stands. Our stand provides excellent support and stability, ensuring that your tension fabric banner is displayed professionally and securely.
FAQ
Q: Can I choose one-sided printing for my tension fabric banner?
A: Yes, sure. We offer both options for printing: one-sided and on both sides of the display.
Q: Can I replace the fabric banner on a tension fabric banner stand?
A: Yes, one of the benefits of tension fabric banner stands is the ability to replace the fabric banner. This allows for easy updates to graphics, messaging, or branding.
Q: Are tension fabric banner stands suitable for both indoor and outdoor use?
A: Tension fabric banner stands are primarily designed for indoor use. However, some models are specifically designed for outdoor use and feature weather-resistant materials.
Q: Can tension fabric banner stands be used for different types of events and promotions?
A: Absolutely! Tension fabric banner stands are versatile and can be used for various events and promotions. They are commonly used in trade shows, exhibitions, conferences, retail environments, presentations, and other marketing or advertising activities.
Q: What if I don't have design options, do you provide design services?
A: We have a design service. Our team of creative designers have years of experience and are happy to help you perfect your preferred design. Before printing, we share with you the initial design of what it looks like and make changes if needed.
Q: Is there a minimum order quantity?
A: No. There is no minimum order quantity for tension fabric banner stands.
Q: What is the turnaround time?
A: Our regular turnaround time is 3 business days for tension fabric banner standsfre printing. But for last minute events we may be able to work with your tight deadline, next day or same day turnaround.
Q: How much does delivery and shipping cost?
A: Click on the "Shipping Estimate" button, which is right under the "Continue" button. Enter your zip code and it will automatically calculate the price.