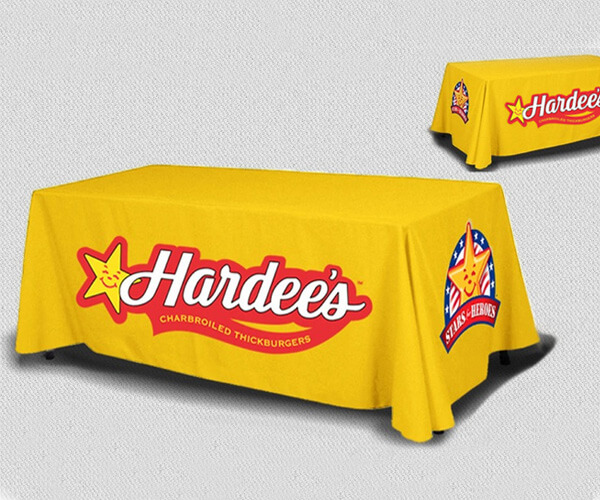 View Video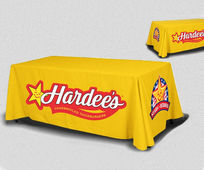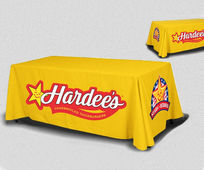 How To Get Custom Table Throws with AxiomPrint
As a business owner, you always want to stand out from your competitors by means of implementing unique and engaging marketing strategies. At AxiomPrint, we offer you simple, yet highly effective ways to market and promote your products and services and attract more customers. One of these ways is the use of eye-catching table throws at trade shows, exhibitions or different conferences.
Get started today by filling out the sidebar on the right side of this page.
Our high-quality custom tablecloths will help your brand leap out among the rest of the businesses using the standard folding tables. Your giveaway items will catch the attention of more customers with the help of AxiomPrint's custom printed table throws.
Personalize every item of your display advertising in order to get the best results. Add your company logo or any other relevant message you want to send to your customers on your presentation tablecloth and have more people interested in your services and products. You just need to tell us the colors, the design details and other features you want to see on the tablecloth and we'll do the rest of the work.
Rest assured that you will get the highest quality tablecloths made of high-standard materials by our experienced specialists. AxiomPrint's table throws will serve you for a long time without the colors fading away or the cloth being torn easily. There is very little maintenance required - just make sure to keep it clean and neat.
Have your company's table branding meet much higher standards with AxiomPrint's exceptional and at the same time, affordable tablecloths.