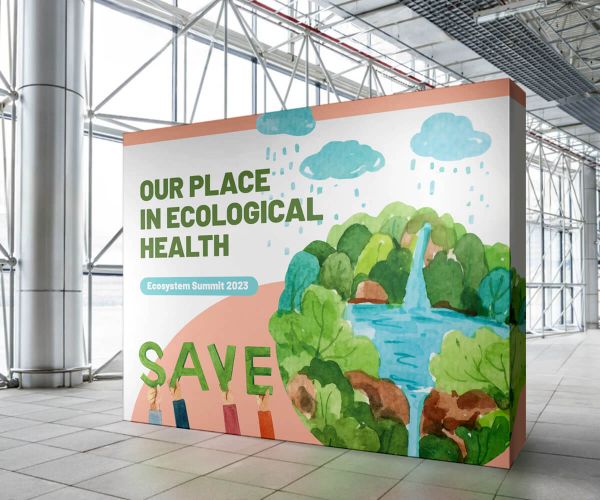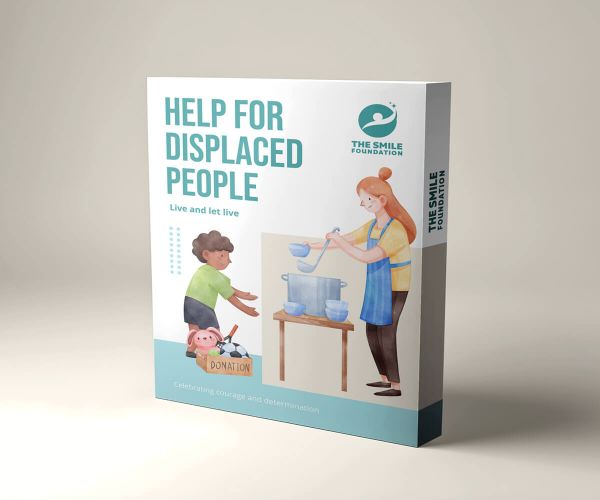 View Video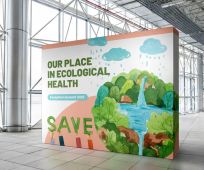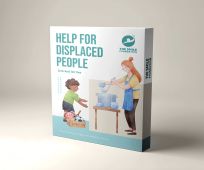 Get Durable Straight Velcro Fabric Pop Up Display by AxiomPrint
Straight Velcro Fabric Pop Up Display is a portable and versatile marketing tool used primarily at events, trade shows, exhibitions, and promotional events. This display is made from high-quality fabric material with Velcro receptive panels. These panels allow for easy customization.
The setup process for the Straight Velcro Fabric Pop Up Display is user-friendly and requires no tools. The sturdy yet lightweight frame can be easily expanded and locked into place, allowing for quick assembly. The Straight Velcro Fabric Pop Up Display serves as a blank canvas for businesses to express their brand story, promote products, services, or create brand awareness. It's perfect solution to show promotional content at various events and venues.
Characteristics of Straight Velcro Fabric Display Printing
Customization
AxiomPrint offers several customization options for Straight Velcro Fabric Display printing. With our easy-to-choose options you can create personalized straight velcro fabric displays that reflect your brand essentials in the best way. In our customer-friendly online ordering system, you may choose the sizes, and the quantity that meets your needs. Be assured that all of your special requirements are covered. We are very flexible and open to all special requests.
Material
AxiomPrint offers two packages for straight velcro fabric displays:
Graphic+Frame: with this option you will get both a high-quality graphic and a sturdy frame to create a nice display. With the fully customizable graphic your brand will leave a strong impression on your audience. The frame provides robust support and easy assembly, ensuring your display stands tall and proud at any event.
Graphic Only

: prefer to refresh your existing setup? Opt for our graphic only option to update your display with a new, vibrant graphic while retaining the same reliable frame. With our graphic only package, you can breathe new life into your display and keep your brand looking fresh and captivating.
Size
AxiomPrint offer two standard sizes for straight velcro fabric display printing:
Case
Elevate the convenience of your display with our versatile packaging options! Choose the Soft Canvas Bag for easy transportation and storage, providing a lightweight and flexible solution that keeps your pop-up display protected on the go. For added durability and protection, our Hard Case (No Podium Print) or Hard Case w/ Podium Print is the perfect choice. It is designed to safeguard your display during transit.


FAQ
Q: How does the Velcro receptive feature work?
A: The Velcro receptive panels on the Straight Fabric Pop Up Display enable businesses to attach and remove branding elements, graphics, and promotional messages effortlessly.
Q: Can I use the Straight Velcro Fabric Pop Up Display for multiple events?
A: Yes, the display is designed to be portable and versatile, making it suitable for multiple events and venues. Its compact and easy-to-transport design allows you to take it anywhere your marketing efforts take you.
Q: Is the display durable for outdoor use?
A: While the Straight Velcro Fabric Pop Up Display is primarily designed for indoor use, it can withstand occasional outdoor use in fair weather conditions.
Q: Can I update the graphics on the display easily?
A: Yes, the Velcro receptive panels make it effortless to update the graphics on the display.
Q: How can I clean and maintain the display?
A: Cleaning and maintaining the display is simple. Use a mild detergent and water solution to gently clean the fabric material. Avoid using abrasive materials or harsh chemicals that could damage the fabric.
Q: What if I don't have design options, do you provide design services?
A: We have a design service. Our team of creative designers have years of experience and are happy to help you perfect your preferred design. Before printing, we share with you the initial design of what it looks like and make changes if needed.
Q: Is there a minimum order quantity?
A: No. There is no minimum order quantity for a straight velcro fabric display.
Q: What is the turnaround time?
A: Our regular turnaround time is 4 business days for straight velcro fabric display printing. But for last minute events we may be able to work with your tight deadline, next day or same day turnaround.
Q: How much does delivery and shipping cost?
A: Click on the "Shipping Estimate" button, which is right under the "Continue" button. Enter your zip code and it will automatically calculate the price.