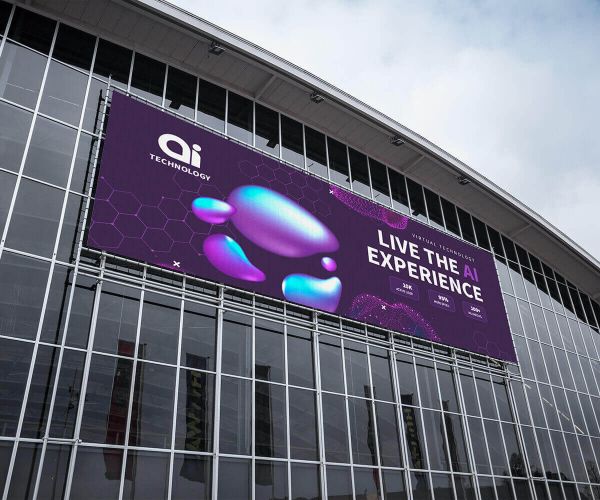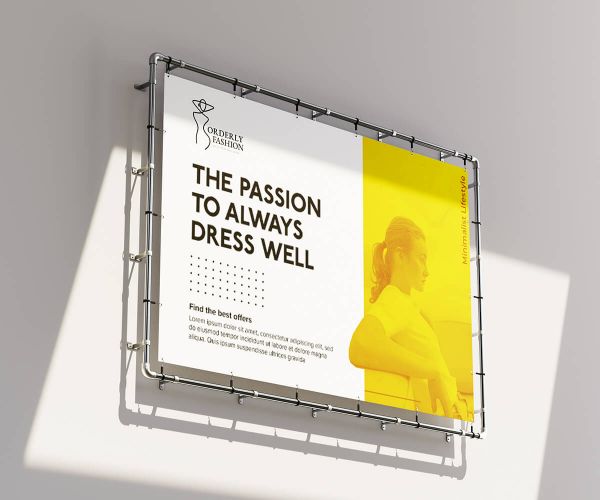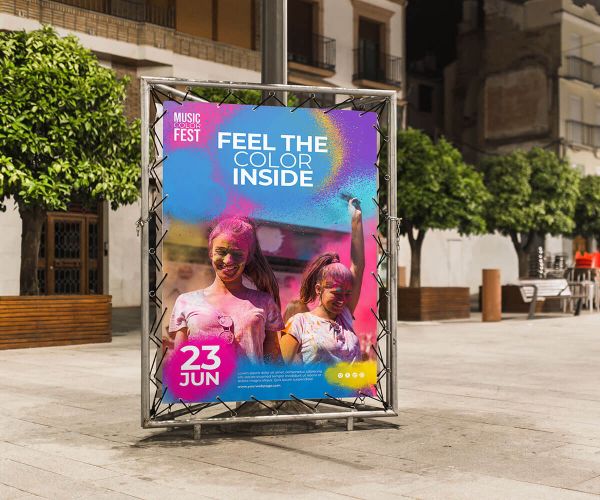 View Video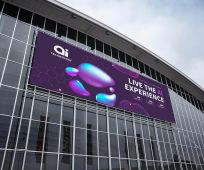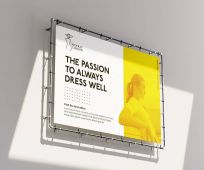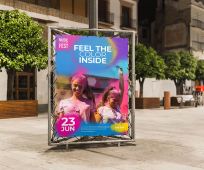 Get Long-Lasting Smooth Banner Printing With AxiomPrint
Custom printed smooth banners have a smooth surface finish. It is characterized by a texture that is free from visible or tactile imperfections, creating a sleek and polished appearance. Smooth banners are often used for advertising, promotions, events, or displaying messages in various settings such as trade shows, conferences, retail spaces, or outdoor venues.
The smoothness of the banner surface allows for high-quality printing, ensuring that graphics, text, and images appear sharp, vibrant, and visually appealing. The absence of rough or uneven edges enhances the overall professional look of the banner.
Smooth banners are typically made from durable smooth vinyl that can withstand different environmental conditions, including wind, rain, and sunlight.
Characteristics of Smooth Banners Printing
Customization
For maximum appeal our team of professionals will help you get a bold design and add custom specialities to target your audience. AxiomPrint offers easy-to-choose options to create uniquely customizable smooth banners to promote your brands. With our customer-friendly online ordering system, you can choose the size, enhancements, and the quantity that meets your needs. No matter what standards appear in our website, we are flexible and open to all special requests, notes and customization requirements.
Enhancements
For an appropriate installation we offer adding hemming on the four sides and pole pockets to hang them wherever you want. Your printing price can also include banner grommets: metal rings inserted into holes through the vinyl material. You can add every 2ft grommets, four corner grommets or custom grommets, based on your request.
Material
For smooth banner printing we offer smooth vinyl material. It is a lighter and more flexible material, making it easier to handle and install.
FAQ
Q: What is a smooth banner?
A: A smooth banner refers to a type of banner that features a flawless and sleek surface finish. It is designed to have a polished appearance without any visible or tactile imperfections, providing a professional and visually appealing display.
Q: What are the benefits of using a smooth banner?
A: Smooth banners offer several advantages. They provide a clean and sophisticated look, ensuring that your graphics, text, and images stand out with clarity and precision. The smooth surface allows for high-quality printing, resulting in vibrant colors and sharp details. Smooth banners are also durable and can withstand various environmental conditions, making them suitable for both indoor and outdoor use.
Q: What sizes are available for smooth banners?
A: Smooth banners come in a range of customizable sizes to suit your specific needs. Whether you require a small banner for a retail display or a large one for an outdoor event, you can choose the dimensions that best fit your requirements.
Q: Can smooth banners be used outdoors?
A: Yes, smooth banners are designed to withstand outdoor conditions.
Q: What if I don't have design options, do you provide design services?
A: We have a design service. Our team of creative designers have years of experience and are happy to help you perfect your preferred design. Before printing, we share with you the initial design of what it looks like and make changes if needed.
Q: Is there a minimum order quantity?
A: No. There is no minimum order quantity for smooth banners.
Q: What is the turnaround time?
A: Our regular turnaround time is 3 business days for smooth banners printing. But for last minute events we may be able to work with your tight deadline, next day or same day turnaround.
Q: How much does delivery and shipping cost?
A: Click on the "Shipping Estimate" button, which is right under the "Continue" button. Enter your zip code and it will automatically calculate the price.