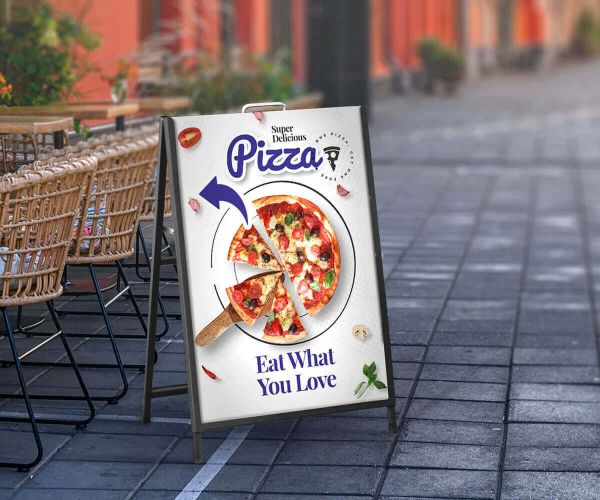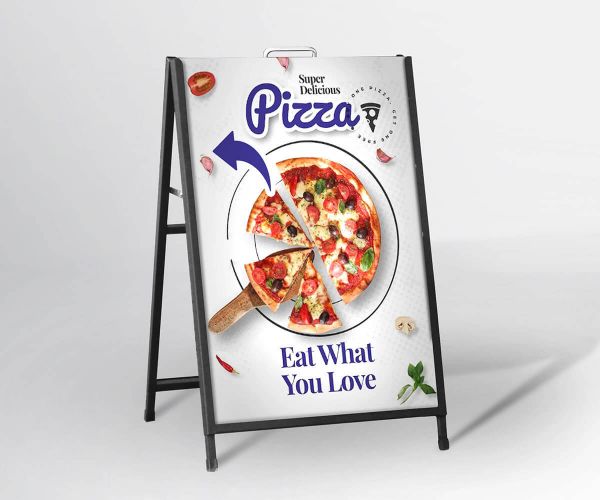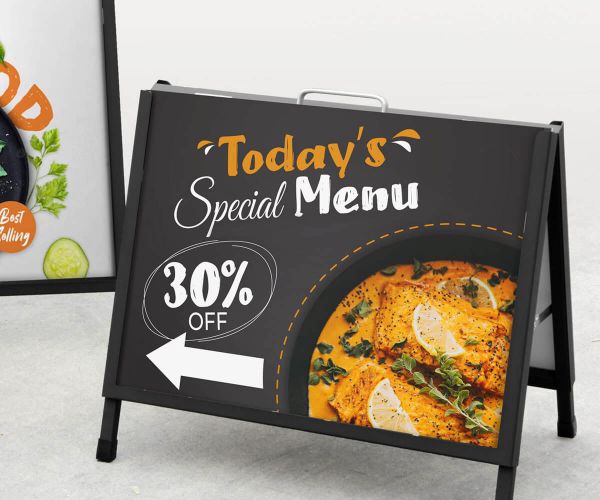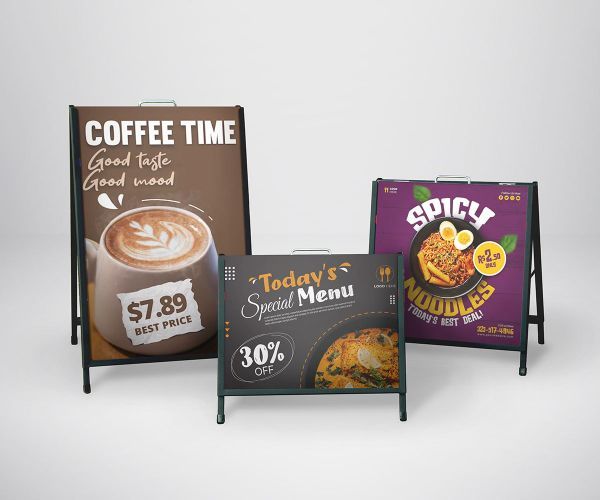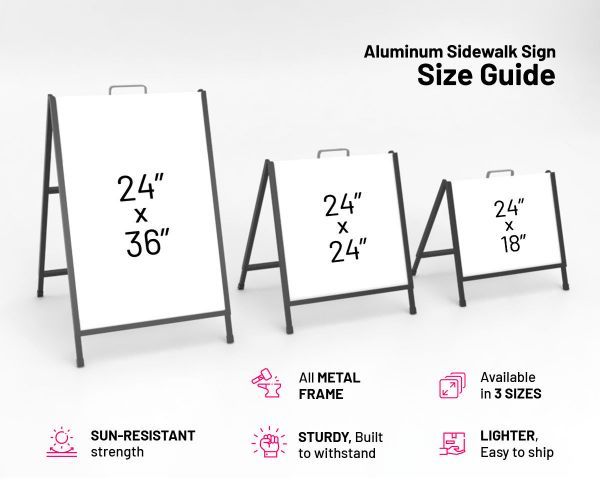 View Video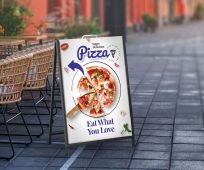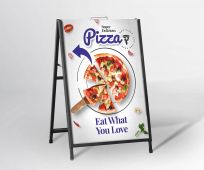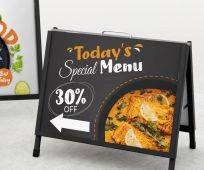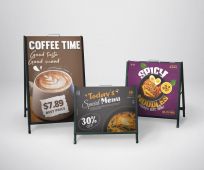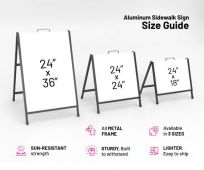 Elevate Your Restaurant Promotions With Custom Restaurant Sidewalk Signs Printing
Restaurant sidewalk signs, also known as a "sidewalk board," "A-frame sign," or "sandwich board," is a freestanding outdoor signage solution commonly used by restaurants, cafes, and eateries. These signs are strategically placed on sidewalks, near entrances, or in other high-traffic outdoor areas to capture the attention of passersby and entice them to visit the establishment. Restaurant sidewalk signs offer a cost-effective way to promote your restaurant to foot traffic.
Restaurant sidewalk signs have two sides, allowing you to display different messages on each side or reinforce the same message from different angles. Many restaurants use these signs to display daily specials, menu items, promotions, happy hour deals, or upcoming events. This real-time information helps attract customers looking for immediate options.
Characteristics of Restaurant Sidewalk Signs Printing
Customization
AxiomPrint offers an array of customization options for restaurant sidewalk signs printing. With our easy-to-choose options you can create custom restaurant sidewalk signs that reflect your restaurant essentials in the best way. In our customer-friendly online ordering system, you may choose the material, design and the quantity that meets your needs. Be assured that all of your special requirements are covered. We are very flexible and open to all special requests.
Sign
For the sign options we offer three ways:
Stand + 2 Printed Inserts
2 Printed Inserts (No Stand)
1 Printed Inserts (No Stand)
Size
Choose the best size of sidewalk signs for your restaurant promotions:
24'' x 18''

24'' x 24''

24'' x 36''
Stand
The Black Aluminum Stand (24 x 18) is the sturdy and lightweight display stand we offer for restaurant sidewalk sign printing. Made from durable aluminum, it has a sleek black finish for a professional look. With its two legs and stable base, it securely holds the sign upright, ensuring visibility and stability. It's an ideal choice for outdoor settings.
FAQ
Q: What is a restaurant sidewalk sign?
A: A restaurant sidewalk sign, also known as an A-frame sign or sandwich board, is a freestanding outdoor signage solution used by restaurants to promote specials, events, and offerings. It's strategically placed on sidewalks or near entrances to attract passersby.
Q: What are the benefits of using a restaurant sidewalk sign?
A: Restaurant sidewalk signs grab attention, create immediate visibility, and allow you to showcase information like daily specials, happy hour deals, and events to foot traffic.
Q: What sizes are available for restaurant sidewalk signs?
A: Sidewalk signs come in various sizes. AxiomPrint offers following sizes: 24'' x 18''
24'' x 24''
24'' x 36''
Q: Can I customize the design of my sidewalk sign?
A: Yes, you can fully customize the design of your sidewalk sign. Add your restaurant's logo, branding elements, images, and messages that resonate with your target audience.
Q: What materials can I choose for the insert of the sidewalk sign?
A: Options like 1/8" White PVC, Coroplast, and Aluminum Dibond (White) offer varying levels of durability and aesthetics. Choose based on your design, budget, and intended use.
Q: What if I don't have design options, do you provide design services?
A: We have a design service. Our team of creative designers have years of experience and are happy to help you perfect your preferred design. Before printing, we share with you the initial design of what it looks like and make changes if needed.
Q: Is there a minimum order quantity?
A: No. There is no minimum order quantity for restaurant sidewalk sign printing.
Q: What is the turnaround time?
A: Our regular turnaround time is 2 business days for restaurant sidewalk signs printing. But for last minute events we may be able to work with your tight deadline, next day or same day turnaround.
Q: How much does delivery and shipping cost?
A: Click on the "Shipping Estimate" button, which is right under the "Continue" button. Enter your zip code and it will automatically calculate the price.