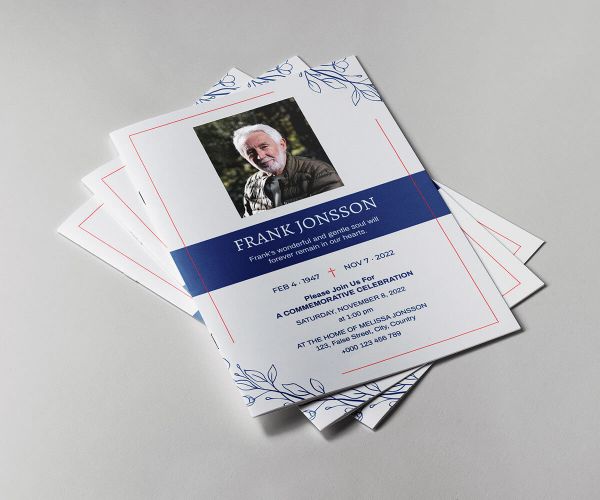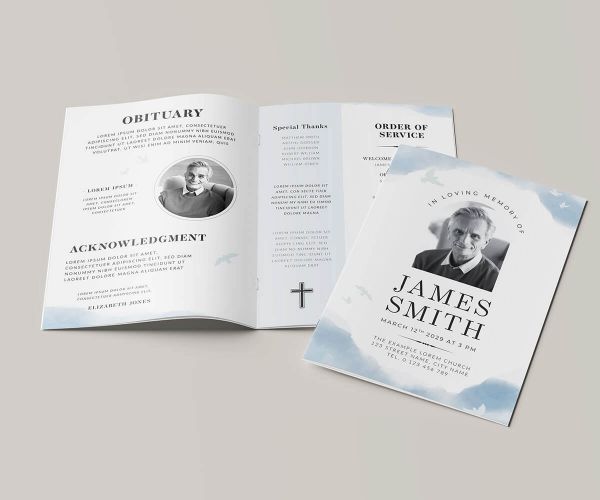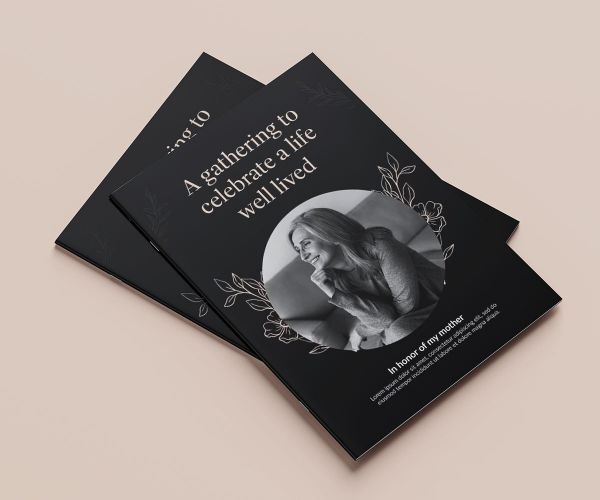 View Video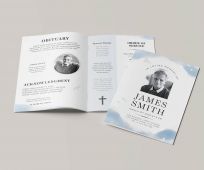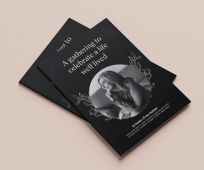 Get Quality Obituary Printing with AxiomPrint
Obituary printing is a way to honor and remember the deceased while also providing information to those who may want to attend memorial services or offer condolences to the family. These funeral booklets, also known as memorial service booklets, serve as a public acknowledgment of a person's life and the impact they had on their community and loved ones. Funeral Booklets can vary in length and detail, depending on the preferences of the family and the publication where they are published.
Funeral booklets typically include details about the deceased, the order of events during the service, and may contain additional content such as religious verses, poems, or tributes. The obituary printing may include a comprehensive biography that tells the story of your loved one's life. This can encompass their birth and early years, education, career, achievements, hobbies, and more.
AxiomPrint understands the time sensitivity of obituary printing. Our commitment is to provide prompt and reliable services during your time of need. Our dedicated team is here to guide and support you throughout the entire process.
Characteristics of Custom Obituary Printing
Customization
AxiomPrint provides a wide range of customization options to ensure the funeral booklets reflect the unique personality and journey of your loved one. You can personalize every aspect, from the layout and design to the choice of fonts and colors. With our customer-friendly online ordering system, you can also choose the quantity that meets your needs. No matter what standards appear in our website, we are flexible and open to all special requests.
Material
Different types of stocks may be used for the inside and cover parts of the booklet. For which you may consider the following options:
For Inside Stock:
used for printing brochures, flyers
has a glossy finish
a shiny and professional appearance
gloss finish helps to make colors more vibrant
a good all-purpose paper
a smooth finish
provides good readability and print quality
For Cover Stock:
thicker and more durable than 100# gloss text
used for covers of brochures, booklets, and catalogs
has a shiny and professional appearance
FAQ
Q: What information should be included in an obituary?
A: Obituaries typically include the deceased's name, date of death, biographical details, family information, details of memorial services, and sometimes tributes or messages from loved ones.
Q: What is obituary printing?
A: Obituary printing is the process of creating printed documents, such as funeral programs or memorial booklets, that provide information about a person's death, their life story, and details of memorial services.
Q: What if I don't have design options, do you provide design services?
A: We have a design service. Our team of creative designers have years of experience and are happy to help you perfect your preferred design. Before printing, we share with you the initial design of what it looks like and make changes if needed.
Q: Is there a minimum order quantity?
A: Yes. Minimum order quantity for funeral booklets is 25pcs..
Q: What is the turnaround time?
A: Our regular turnaround time is 4 business days for obituary printing. But for last minute events we may be able to work with your tight deadline, next day or same day turnaround.
Q: How much does delivery and shipping cost?
A: Click on the "Shipping Estimate" button, which is right under the "Continue" button. Enter your zip code and it will automatically calculate the price.