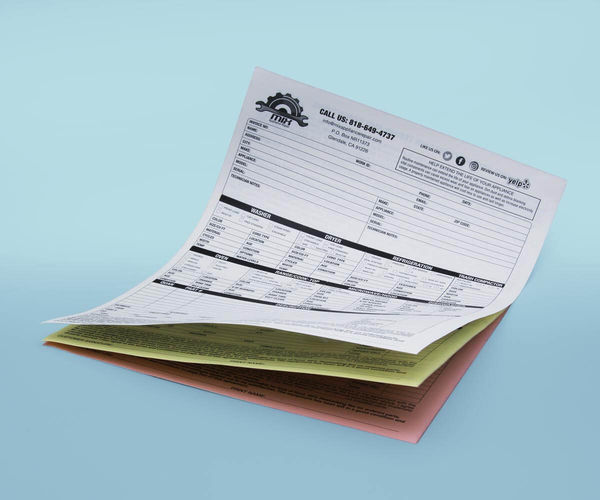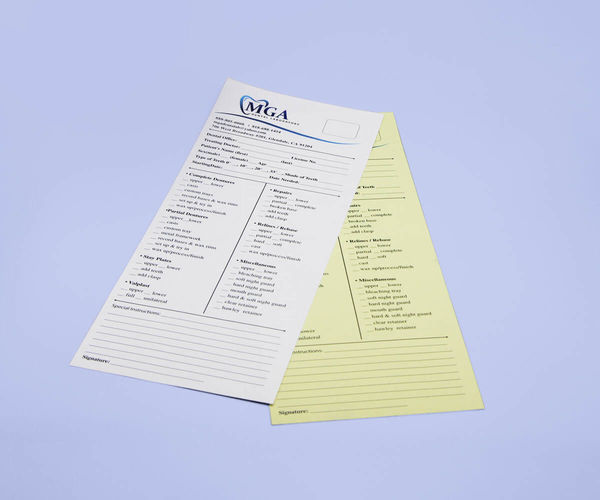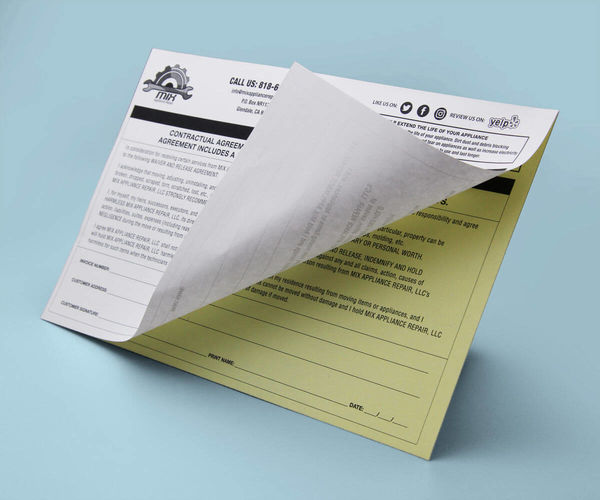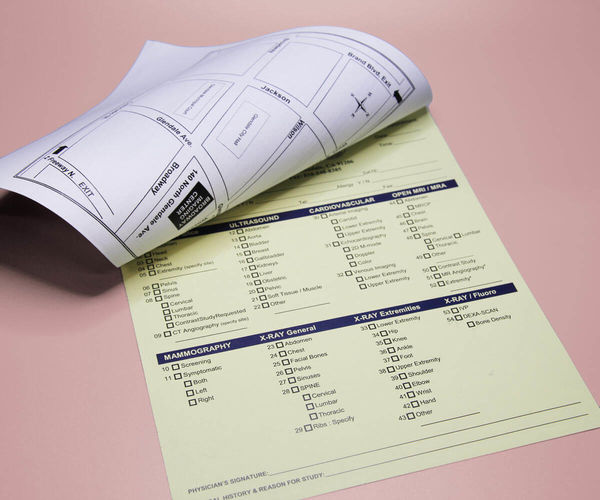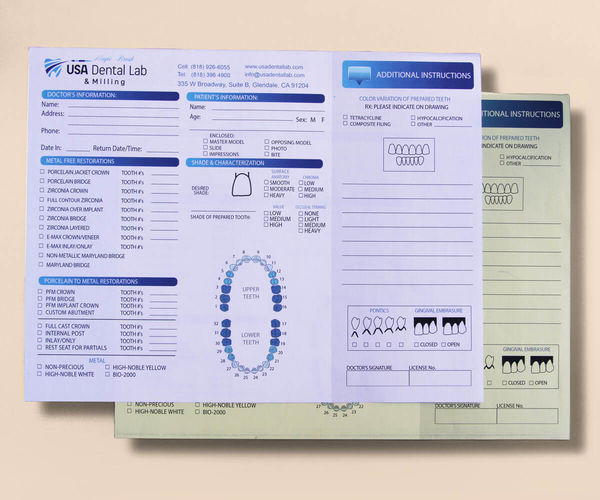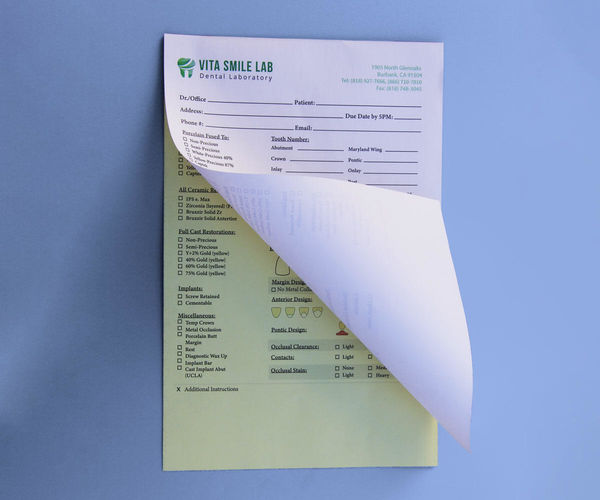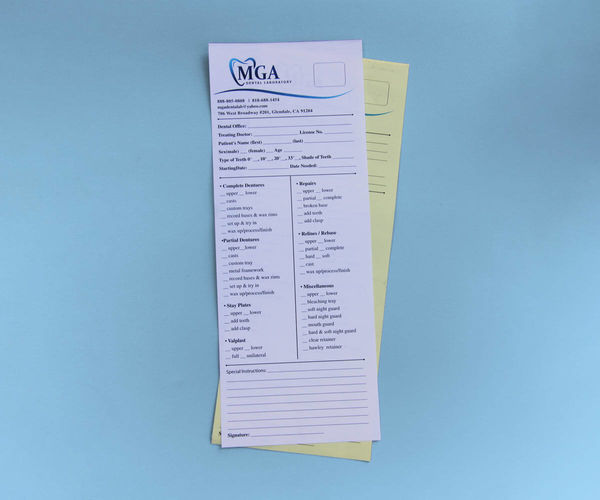 View Video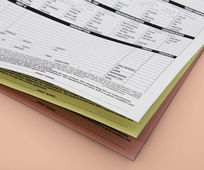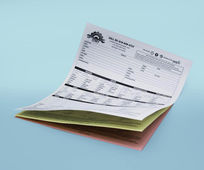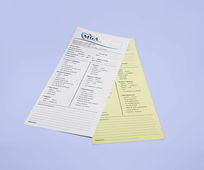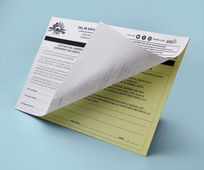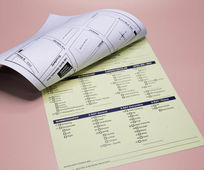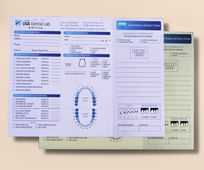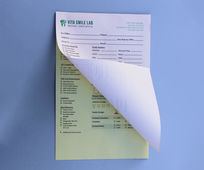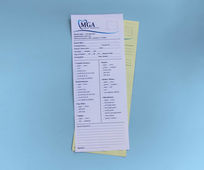 Order NCR (No Carbon Required) Forms Printing by AxiomPrint
NCR forms, short for "No Carbon Required" forms, are specialized multipart documents used to create duplicate or triplicate copies of written or printed information without the need for carbon paper. These forms consist of multiple sheets of NCR paper, each with a unique coating that allows for the transfer of markings from one sheet to another when pressure is applied.
NCR forms printing is particularly popular in businesses that require immediate, accurate record-keeping and documentation. It offers a practical solution for creating multiple copies of important documents without the hassle of traditional carbon paper.
NCR forms printing is used in various industries, including accounting, sales, shipping, and more, for applications such as invoices, receipts, purchase orders, and delivery notes.


Characteristics of NCR Forms Printing
Customization
To match all the professional needs, our team of professionals will help you get the desired design and add custom specialities to target your audience. AxiomPrint offers easy-to-choose options to create Custom NCR Forms with your custom requests. NCR forms can be customized with company logos, branding, and specific layouts to meet the needs of businesses. With our easy online ordering system, you can choose material, sizes, print sides, colors, and the quantity that meets your needs. No matter what standards appear in our website, we are flexible and open to all special notes.
Paper Stock
The choice of paper stock for NCR forms depends on the number of copies you want to create and your specific needs for durability and appearance:
2 Part NCR

3 Part NCR

4 Part NCR
Sizes
Sizes for NCR forms differ, but AxiomPrint offers all the most required sizes:
8.5'' x 11'' (Standard Size)

5.5'' x 8.5'' (Half Page Size)

8.5'' x 14'' (Legal Size)
Enhancements
AxiomPrint offers enhancements in the form of numbering and perforation of NCR forms. Numbering involves the sequential or custom numbering of individual forms, making it easy to track the documents. Perforation is the process of creating small, removable holes along the top of the form, allowing for easy tearing and separation of copies. These features add functionality and convenience to NCR forms, especially for record-keeping and document management
FAQ
Q: What are NCR forms?
A: NCR forms, short for "No Carbon Required" forms, are multipart documents used to create duplicate or triplicate copies of written or printed information without the need for carbon paper.
Q: How do NCR forms work?
A: NCR forms work through a chemical reaction. When pressure is applied to the top sheet through writing or printing, it breaks microcapsules on the corresponding area of the underlying sheet, releasing chemicals. These chemicals react with colorless clay or dye on the adjacent sheet, creating visible copies.
Q: What are the common uses of NCR forms?
A: NCR forms are commonly used for various business purposes, including invoices, receipts, purchase orders, contracts, work orders, delivery notes, and inspection reports. They are ideal for any situation where multiple copies of a document are required.
Q: How should I store NCR forms to maintain their integrity?
A: It's best to store NCR forms in a cool, dry place away from direct sunlight to prevent unintended chemical reactions and ensure their quality over time.
Q: Can NCR forms be used for legal documents or contracts?
A: NCR forms are suitable for many types of documents, including contracts. However, it's advisable to consult with legal professionals to ensure they meet specific legal requirements in your jurisdiction.
Q: What if I don't have design options, do you provide design services?
A: We have a design service. Our team of creative designers have years of experience and are happy to help you perfect your preferred design. Before printing, we share with you the initial design of what it looks like and make changes if needed.
Q: Is there a minimum order quantity?
A: Yes. The minimum order quantity is 50pcs.
Q: What is the turnaround time?
A: Our regular turnaround time is 4 business days for NCR forms printing. But for last minute events we are able to work with your tight deadline, next day or same day turnaround.
Q: How much does delivery and shipping cost?
A: Click on the "Shipping Estimate" button, which is right under the "Continue" button. Enter your zip code and it will automatically calculate the price.