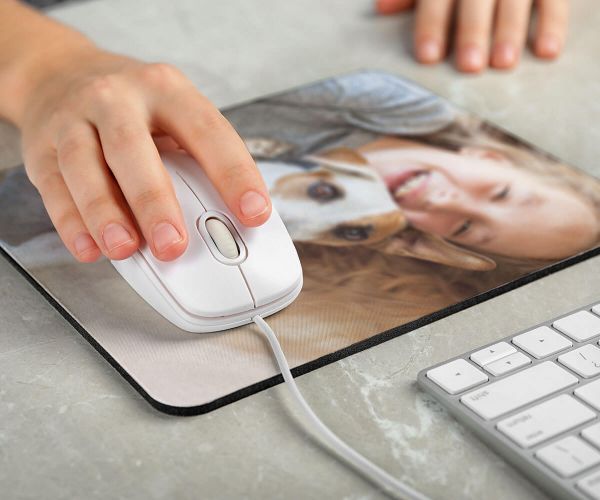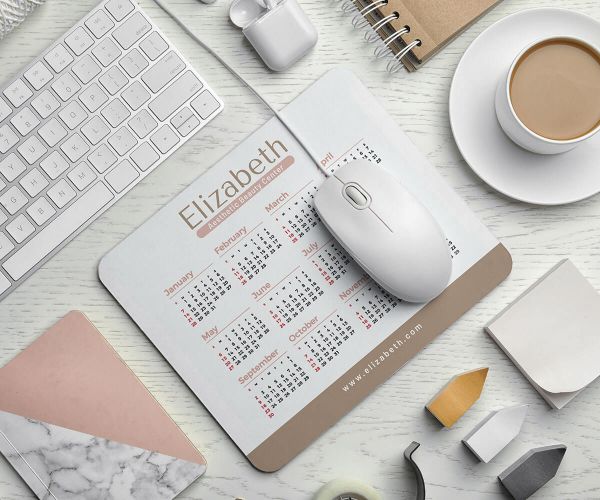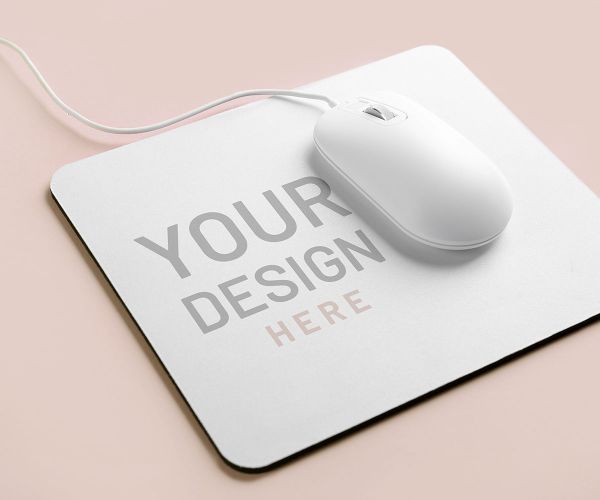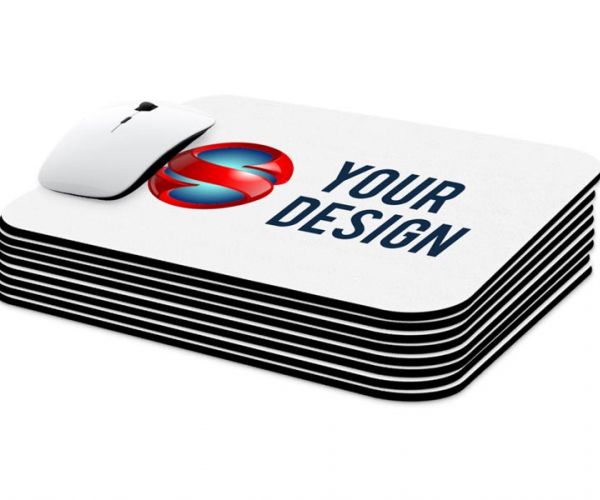 View Video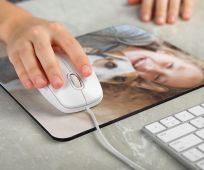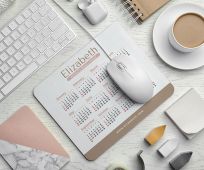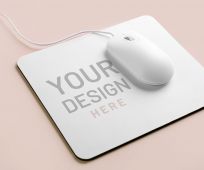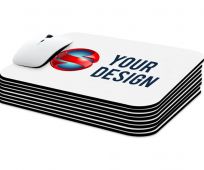 Get High-Quality Promotional Mouse Pads Printing With AxiomPrint
Looking for unique promotional items? Then you arrived at the right place!
A mouse pad is a flat, cushioned surface that provides a smooth and consistent tracking surface for computer mice. It is placed on a desk or table and is used to improve the accuracy and speed of mouse movement, especially when using a mechanical mouse.
Here at AxiomPrint custom mouse pads can be designed and personalized according to our customer's specifications. It is typically made from a thin layer of rubber or foam with a fabric covering, and can be customized with various designs, images, logos, or text. Promotional mouse pads are often used by businesses as promotional items or as a way to add a personalized touch to their workspaces. Personalized mouse pads can also be used by individuals who want to add a personal touch to their home or office.
Branded mouse pads come in various shapes and sizes, and can be designed to match any branding needs. They are lightweight and easy to transport, making them a great promotional item to hand out at events or to send to clients as a gift.
Characteristics of Custom Mouse Pads Printing
Customization
For maximum appeal our team of professionals will help you get a bold design and add custom specialities to target your audience. AxiomPrint offers easy-to-choose options to create uniquely customizable mouse pads to promote your brands. With our customer-friendly online ordering system, you can choose sizes, shapes, materials and the quantity that meets your needs. No matter what standards appear in our website, we are open to all special requests and customization requirements.
Material
For promotional mouse pads printing we offer two options of material:
sleek and lightweight design, making it easy to transport and store
allows for easy and precise mouse movement
durable and tear-resistant material that can withstand heavy use
ideal for businesses or events looking for a budget-friendly promotional items
a soft and cushioned surface for added comfort during extended use
has a non-slip base that keeps the mouse pad in place on a desk or table
excellent tracking accuracy and precision for mice of all types
thicker and heavier than thin film
Shape and Size
Here are the standard sizes for branded mouse pads:
8'' x 7.5'' (Small)

10'' x 8'' (Standard)

11'' x 9'' (Large)

27.5'' x 11.8'' (Desk Size)
And for shapes we offer two basic ones and a custom option with your preferences:
Rectangular

Circle

Custom Shape
FAQ
Q: What are the benefits of using promotional mouse pads?
A: Promotional mouse pads are a cost-effective and practical way to promote your business or brand. They provide a large and visible space for displaying your logo or message, and are a useful item that people use on a daily basis. They also help protect desks or tables from scratches caused by mouse movement, and can improve the accuracy and speed of mouse movement.
Q: What types of promotional mouse pads are available?
A: Promotional mouse pads come in a variety of materials, including foam. They can also be customized with various designs, images, logos, or text. Some popular options include thin film mouse pads and thick foam mouse pads.
Q: Can promotional mouse pads be ordered in bulk?
A: Yes, promotional mouse pads can be ordered in bulk quantities, making them an affordable and practical option for businesses.
Q: Can I include my company's logo or message on a promotional mouse pad?
A: Yes, promotional mouse pads can be customized with your company's logo or message.
Q: What if I don't have design options, do you provide design services?
A: We have a design service. Our team of creative designers have years of experience and are happy to help you perfect your preferred design. Before printing, we share with you the initial design of what it looks like and make changes if needed.
Q: Is there a minimum order quantity?
A: Yes. Minimum order quantity for custom mouse pads is 25pcs..
Q: What is the turnaround time?
A: Our regular turnaround time is 5-7 business days for mouse pad printing. But for last minute events we may be able to work with your tight deadline, next day or same day turnaround.
Q: How much does delivery and shipping cost?
A: Click on the "Shipping Estimate" button, which is right under the "Continue" button. Enter your zip code and it will automatically calculate the price.