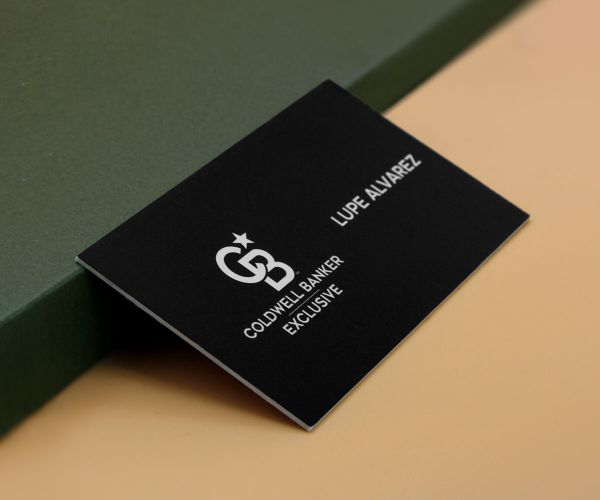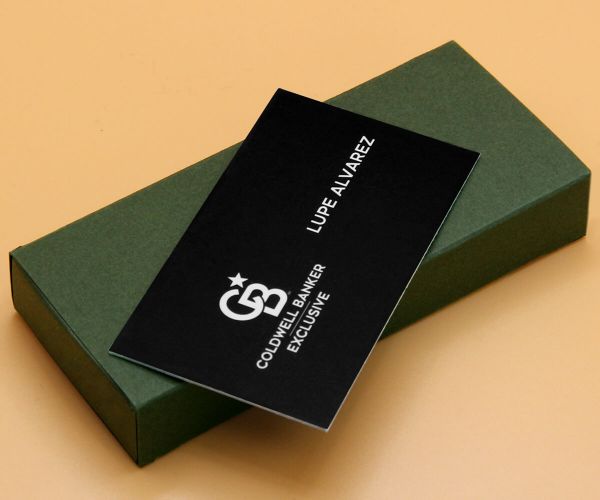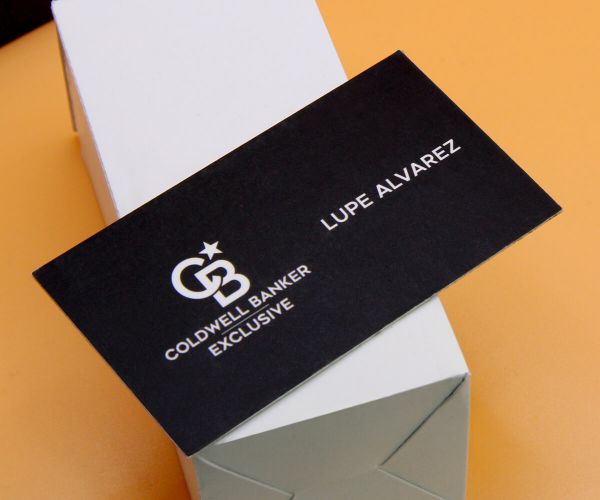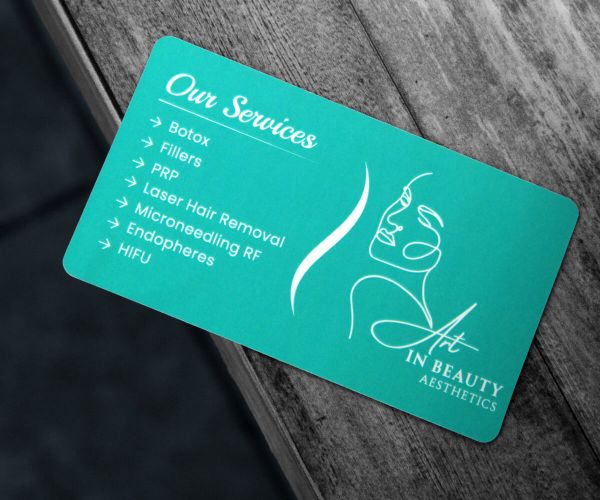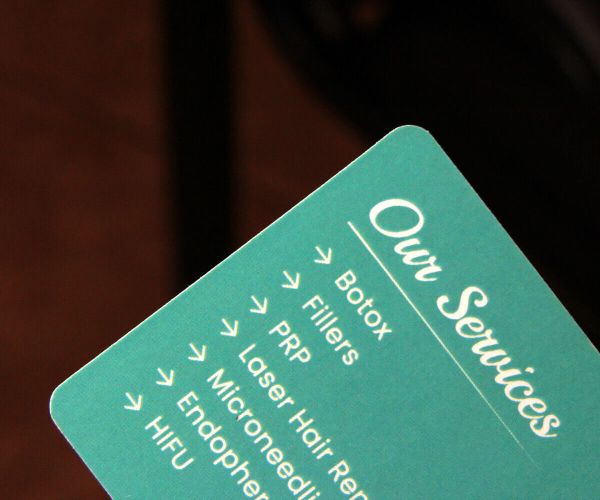 View Video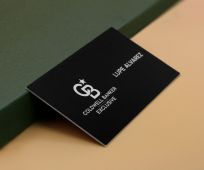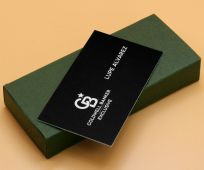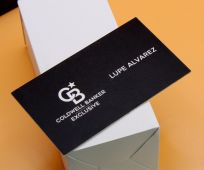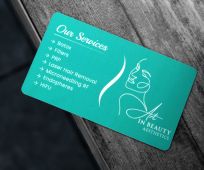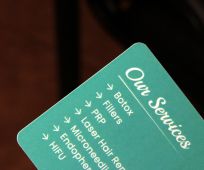 Get High-Quality Laminated Business Card Printing with AxiomPrint
Laminated business cards are popular among professionals who want to make a strong and lasting impression. The added durability ensures that the card maintains its quality even after being carried around or exchanged frequently. It also gives the card a premium look and feel, making it stand out from standard paper cards.
Lamination not only adds a layer of protection but also enhances the overall appearance of the business card. The plastic film creates a smooth surface, giving the card a polished and professional look. It enhances the colors and details of the design, making them more vibrant and visually appealing. The laminated finish also provides a tactile element, giving the card a slight thickness and a smooth texture that people can feel when they hold it.
Characteristics of Laminated Business Card Printing
Customization
Plain information or contacts are not enough to enhance your network or create new cooperation opportunities. That's why we offer easy-to-choose options to create uniquely customizable laminated business cards to promote your brand and make you noteworthy. Our team of experienced designers can make your business cards look professional and easy to remember. With our customer-friendly online ordering system, you may choose the material, sizes, corner forms and the quantity that meets your needs. Be assured that all of your special requirements will be covered.
Material
AxiomPrint offers several cardstock options for laminated business cards printing to have the feel and look you want:
14PT Cover (Coated 2 Sides)
extra thick paper with smooth surface

tough enough to withstand printing on both sides

may enhance with sating or soft touch lamination for a premium finish
16PT Cover (Coated 2 Sides)
added weight makes it extra durable;

is thicker than 14PT Cover cardstock;

may enhance with sating or soft touch lamination for a premium finish
Enhancements
AxiomPrint offers two options for lamination of laminated business cards: matte (satin) lamination and silk lamination.
Matte (Satin) Lamination on 2 sides offers a non-glossy, sophisticated finish with a smooth texture. Colors appear muted, and it provides protection against scratches and smudges.
Silk Lamination on 2 sides provides a soft, silky smooth finish with a subtle sheen. Enhances colors and adds depth to the design. It offers a luxurious feel and protects against wear and tear.
We also offer both square and round corner cuts. Rounding the corners of your business cards is just a nice way to make your cards look more elegant. The rounded corners will protect the edges from bending or being worn out.
1/8" Round, 4 Corners

1/4" Round, 4 Corners

1/8" Round, 2 Corners

1/4" Round, 2 Corners


FAQ
Q: What are laminated business cards?
A: Laminated business cards are business cards that have an additional protective layer, usually a thin plastic film, applied to them. This lamination process enhances their durability and gives them a polished and professional appearance.
Q: What is the purpose of laminating business cards?
A: Laminating business cards serves two main purposes. First, it adds a layer of protection, making the cards more resistant to scratches, smudges, and other forms of damage. Second, it enhances the visual appeal of the cards, giving them a glossy or matte finish and making the colors and design elements more vibrant.
Q: What are the benefits of laminated business cards?
A: Laminated business cards offer several benefits. They are more durable and long-lasting compared to standard cards, maintaining their quality even with frequent use. The protective lamination ensures that the cards stay in pristine condition, making a positive impression on recipients. The glossy or matte finish adds a touch of professionalism and sophistication to the cards.
Q: Can I use my own logo and design?
A: Yes, you can send us any designs you want.
Q: Can I use a different artwork for each side?
A: Yes, you can upload different graphics, one for each side
Q: What if I don't have design options, do you provide design services?
A: We have a design service. Our team of creative designers have years of experience and are happy to help you perfect your preferred design. Before printing, we share with you the initial design of what it looks like and make changes if needed.
Q: Is there a minimum order quantity?
A: Yes. The minimum order quantity is 50pcs.
Q: What is the turnaround time?
A: Our regular turnaround time is 3 business days for laminated business card printing. But for last minute events we may be able to work with your tight deadline, next day or same day turnaround.
Q: How much does delivery and shipping cost?
A: Click on the "Shipping Estimate" button, which is right under the "Continue" button. Enter your zip code and it will automatically calculate the price.