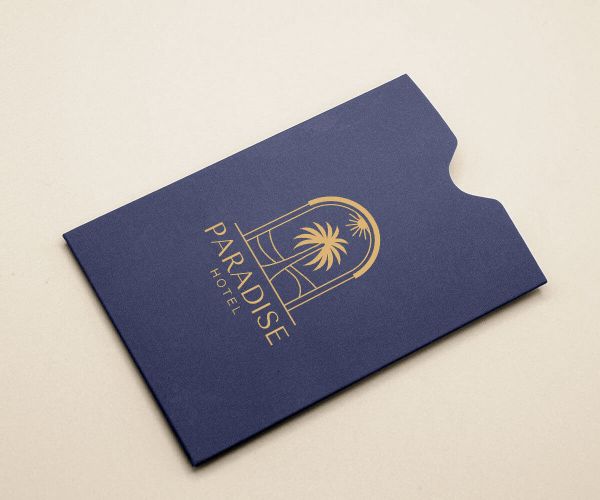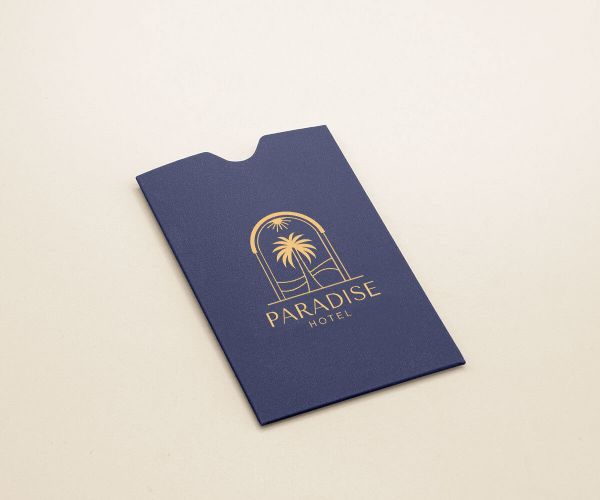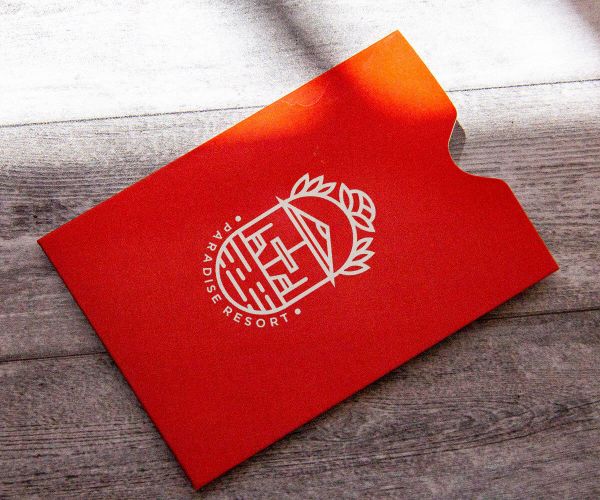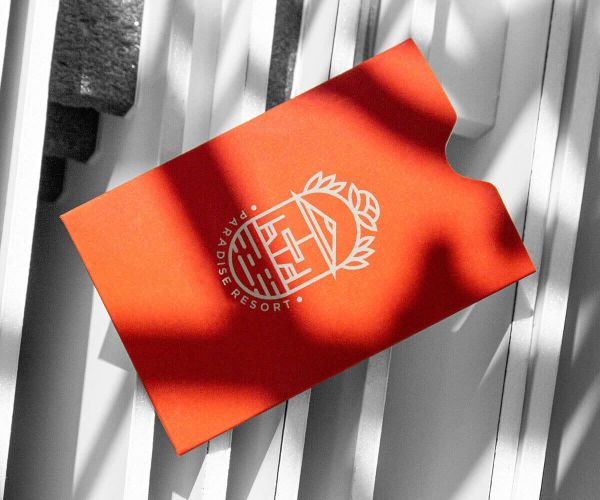 View Video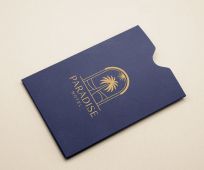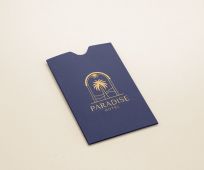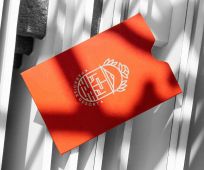 Get High-Quality Hotel Key Card Holder Printing with AxiomPrint
Hotel key card holders are small paper sleeves that are designed to hold hotel room key cards. These hotel key card holders or gift card holders are not only part of beautiful packaging, but they also prevent cards from getting lost. Card holders keep small-sized items protected and professional-looking. Despite their small size, card holders give that extra space for adding different graphics, details or information. Additionally, this can be helpful if you want to add some advertising texts or promo offers.
Thanks to its small standard card size, customized hotel key card holders are convenient to carry into a purse, wallet or a person's pocket without scraping the card inside. Hotel key card holders are a simple but useful accessory that can help enhance the guest experience and provide a convenient way to carry and protect room keys.


Characteristics of Hotel Key Card Holder Printing
Customization
Axiom Print offers easy-to-choose options to create uniquely customizable hotel key card holders to yield only the best sides of your brand. Our team of talented professionals is ready to meet and exceed your expectations! And with our customer-friendly online ordering system, you may choose the sizes, paper types, finishing types, corner forms, print sides and the quantity that meets your needs. Be assured that all of your special requirements are covered. We are very flexible and open to all special requests, notes and customization requirements.
Paper Material
Axiom Print offers several cardstock options for card holder printing that range from simple to sophisticated so you can have the feel and look you want:
extra thick paper with smooth high gloss surface
tough enough to withstand printing on both sides
may enhance with sating or soft touch lamination for a premium finish
recyclable
best for text-heavy designs
more natural finish
smooth and writable surface
130# Epic Black Smooth Cover
a heavy weight, smooth cardstock
has a matte finish and a deep black color that provides a sleek and sophisticated look
130# Epic Black Linen Cover
a heavy weight cardstock
has a textured, linen-like finish
deep black color
linen texture can provide a more upscale and elegant feel
Enhancements
We offer three options for styling your hotel key card holders:
Pocket Folder: has one or more pockets for holding key cards, along with additional pockets for other items like business cards. The standard size is 2.38'' x 3.5''.
Pull Out Holder - A: has a sleeve or pocket that holds the key card, and a pull-out tab that allows the card to be easily removed or inserted. This style is simple and functional, with a clean and modern look that can be customized with branding or design elements.
Pull Out Holder - B: similar to Pull Out Holder - A, but with a different design. It has a wider pull-out tab that can provide more space for branding or messaging, and the overall shape of the holder can be customized to fit the design aesthetic of the hotel.
Based on your preferences concentrate boxes are available with or without foiling and raised spot UV options. Foiling and raised spot UV leave a space for you to emphasize the uniqueness of your business or brand and convey luxurious and rich shine on the name or logo of the company. To start your glossy journey look through what foiling we offer:
Gold Foil (Shiny)

Gold Foil (Matte)

Silver Foil (Shiny)

Silver Foil (Matte)

Copper Foil (Shiny)

Rose Gold Foil (Shiny)

Holographic Foil (Shiny)
FAQ
Q: What are hotel key card holders used for?
A: Hotel key card holders are used to hold and protect the key cards that guests use to access their hotel rooms. They can also serve as a branding or marketing tool for the hotel.
Q: What are the benefits of using hotel key card holders?
A: Using hotel key card holders can help protect the key cards from damage or wear, provide a convenient way for guests to carry the cards, and help promote the hotel's brand or contact information.
Q: Can hotel key card holders be customized?
A: Yes, hotel key card holders can be customized with the hotel's branding, contact information, safety instructions, or any other design elements desired by the hotel.
Q: I already have the design, can I just print with you?
A: Of course you can. Make sure you can upload the available design in our online ordering page, at a special upload section. We will reach out to you, as soon as possible.
Q: Can I see the digital proofs before printing them?
A: Yes. We are always in contact with our customers and constantly keep them updated. And before printing, we get your approval to make sure you like the final version of the product:)
Q: Can I use a different artwork for each side?
A: Yes, you can upload different graphics, one for each side.
Q: What if I don't have design options, do you provide design services?
A: We have a design service with an individual approach to each customer. Our team of creative designers have years of experience and are happy to help you perfect your preferred design. Before printing, we share with you the initial design of what it looks like and make changes if needed.
Q: Is there a minimum order quantity?
A: Yes. The minimum order quantity is 100pcs.
Q: What is the turnaround time?
A: Our regular turnaround time is 5-7 business days for hotel key card holders printing. But for last minute events we may be able to work with your tight deadline, next day or same day turnaround.
Q: How much does delivery and shipping cost?
A: Click on the "Shipping Estimate" button, which is right under the "Continue" button. Enter your zip code and it will automatically calculate the price.