View Video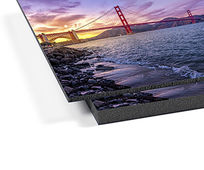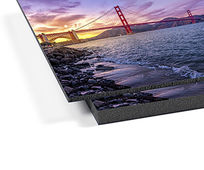 How To Get Gatorboard Prints with AxiomPrint
Gatorboard is a display board with a dense inner core that is produced from foam. The solid exterior of gator boards is made of wood-fibre veneer. At AxiomPrint in Los Angeles you can get the highest quality, durable and long-lasting gator boards that come with water-resistant interior. They will not easily break or warp.
Our gatorfoam boards along with other signs and displays products can be used both for indoor and outdoor purposes. Some of the applications of these boards include the following:
Get started today by filling out the sidebar on the right side of this page.
AxiomPrint cares about its customers and always makes sure to provide the highest quality products that meet all the required standards of printing, in this case, of gatorboard production. If you happen to have any questions regarding the ordering of gator boards, don't hesitate to contact us.
The overall process is utterly easy, simply follow the order instructions on our website in the subsection of Gatorboard and let us know about your preferences regarding the board's size, design and other relevant details. Our experienced specialists will do the rest for you delivering the best results.
Promote your business and boost it with the help of AxiomPrint's high-standard gator boards.