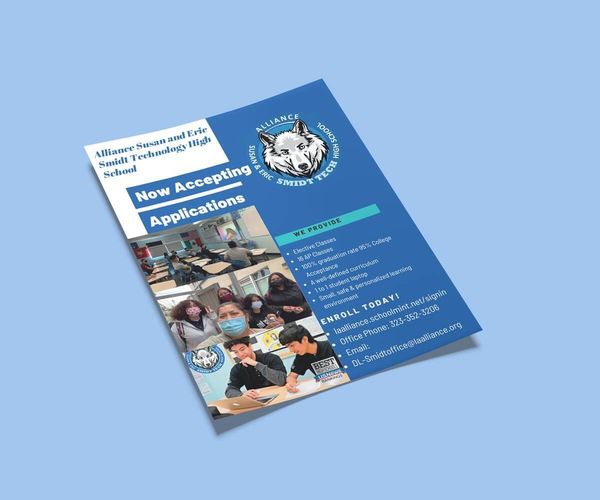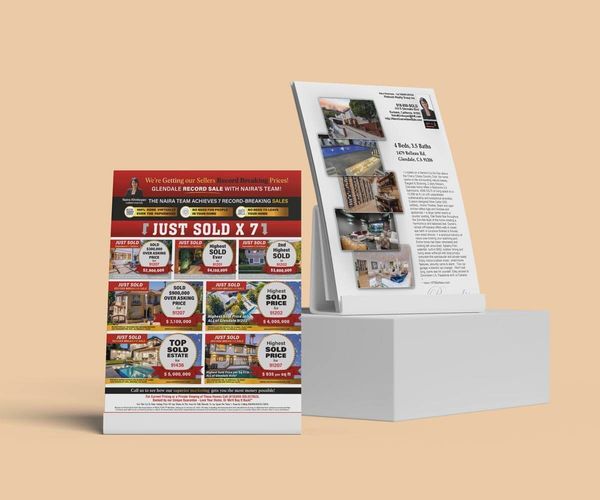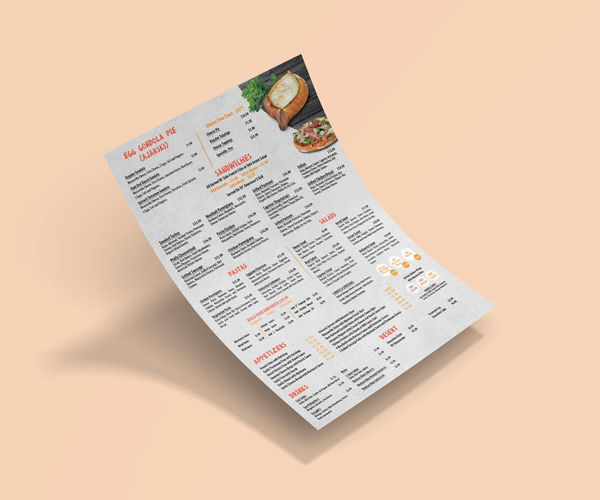 View Video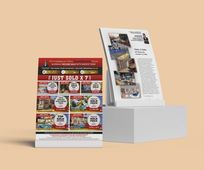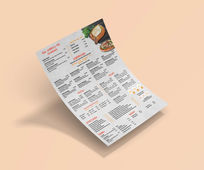 How To Get Fantastic Flyers with AxiomPrint
Do you have a big event, concert, open house, or exhibition and budget is a concern? Print flyers.
Printing flyers is a cost-effective marketing tool that is able to grab customers' attention without having to spend a ton of money (such as a radio ad, commercial or billboard). The right messaging and design of your flyers will do the same job as the other expensive methods of advertising.
Flyers are appealing marketing material to small and medium sized businesses for their affordability and flexibility.
Here are four examples to show how multi-purposed flyers can be:
When folded, flyers become brochures
When laid flat, the flyers become leaflets
When posted on a wall, flyers become posters
When printed on thicker paper, flyers become postcards
Flyers and printed door hangers are an economical and easy-to-handle method of spreading word of mouth. AxiomPrint will help you to create buzz around your brand name with memorable flyer design and eye-catching colors.
Easily disseminating information, flyers can be:
Placed on counters for customers to take home
Handed out in trade shows, stores, conferences or other events
Posted on a bulletin board
Distributed door to door
Packed in with product shipments or other mailings
Inserted in newspapers
Increase brand awareness with custom flyers for your business with AxiomPrint's excellent design and printing skills. Flyers are a great way to get a quick message across to anyone, without overwhelming them.
Flyers have been a staple for promotional advertising for generations.
Located in Los Angeles County, we offer an affordable and easy way to create flyers that will convey the RIGHT message to your customers in an easy-to-manage way.
Here's how to start with flyer printing:
You can upload your own design for your flyers.
OR
You can work with our talented team of designers to create a custom design that demonstrates your brand and industry creatively for an added fee.
Get started today by filling out the sidebar on the right side of this page.
If you'd rather email or call us because you have a custom request, that's fine too! Our professional experts will handle your printing job to ensure your needs and timeline are met. If you are in a rush, we totally understand! That's why we offer same day and next day turnarounds which you can directly select when adding to cart.
Make a great first impression by ordering from our Los Angeles flyer printing company TODAY.
Aside from flyer printing services, we can help you print other products, such as envelopes, letterheads, notepads, posters, postcards, and more.