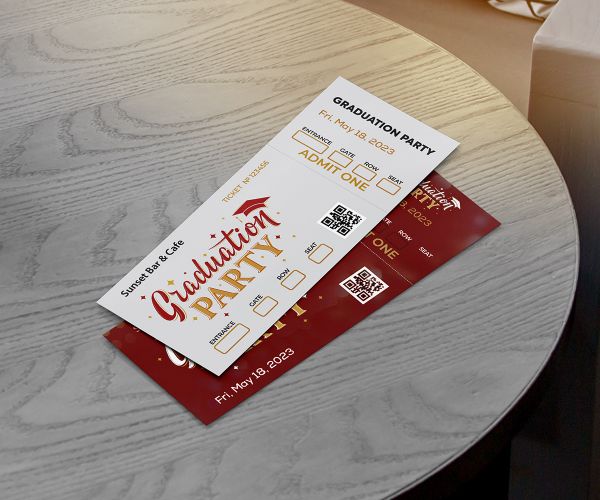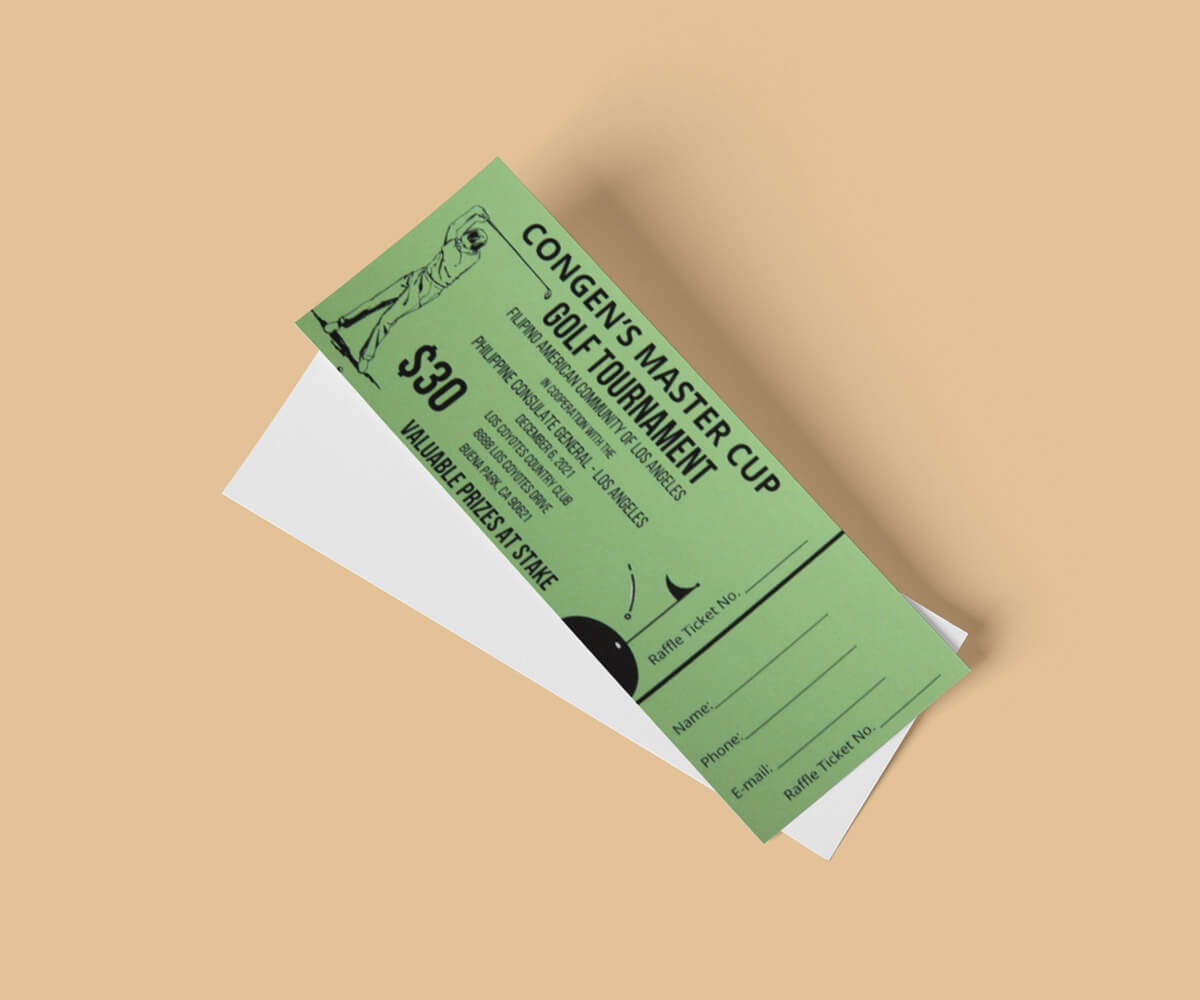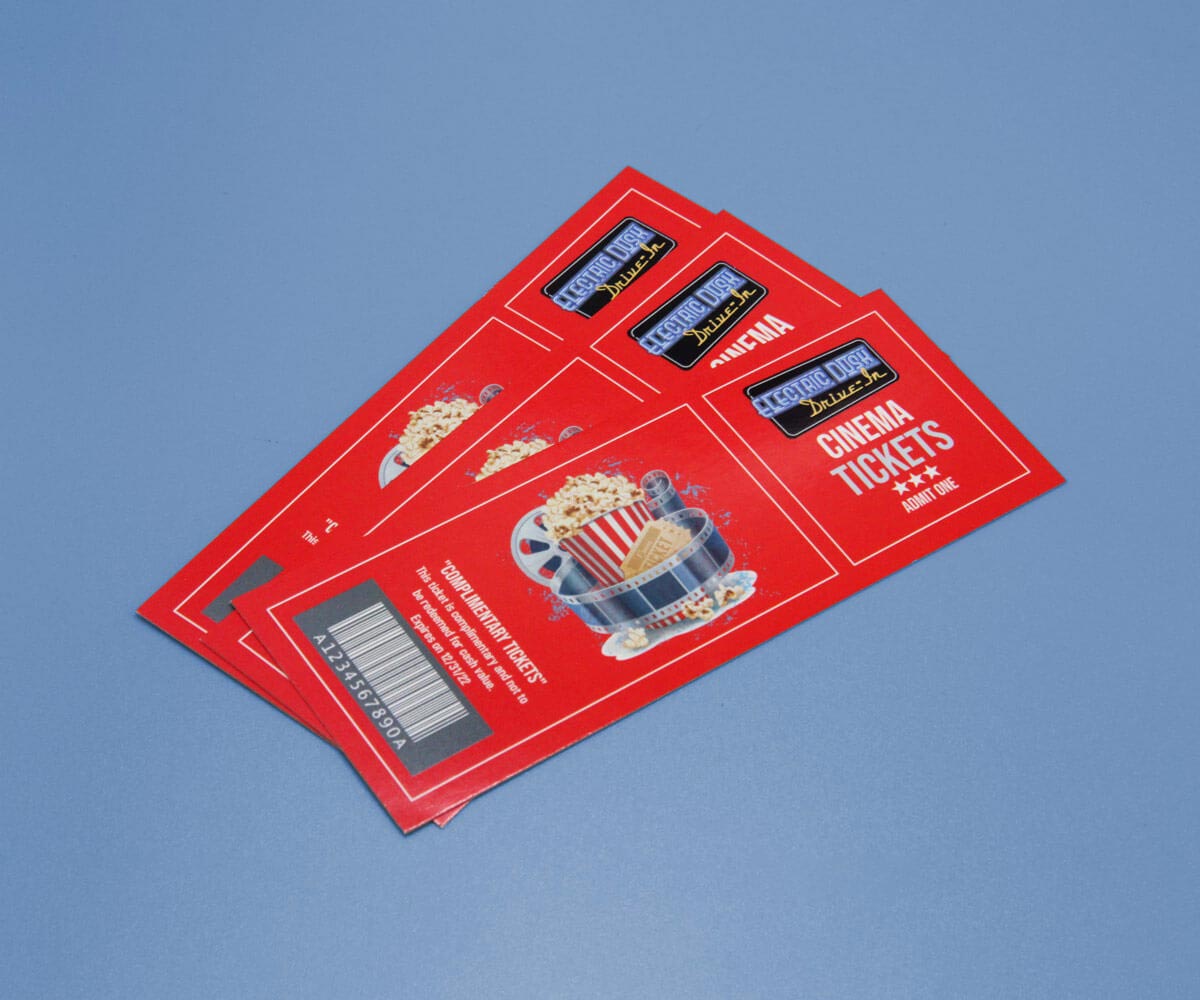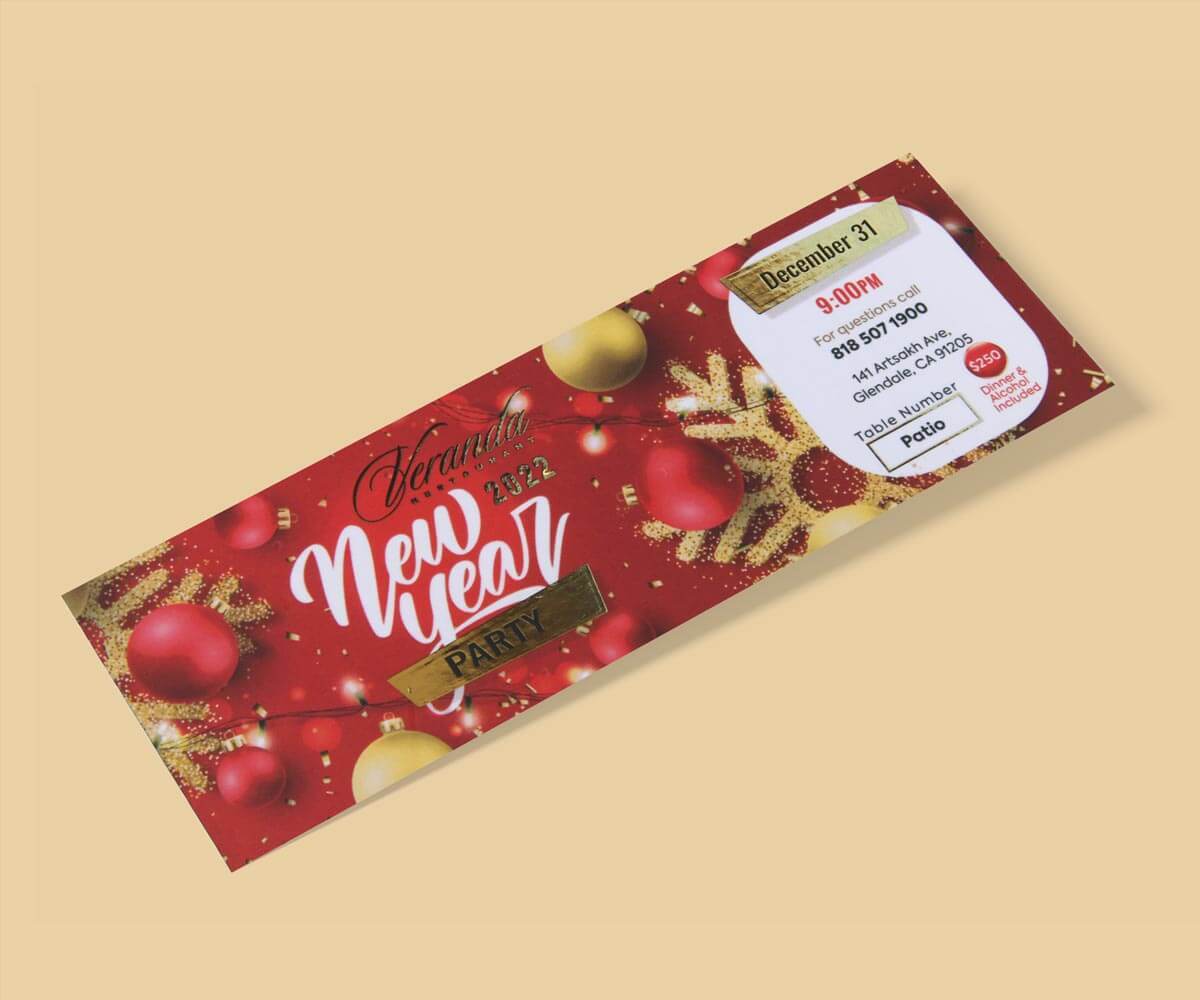 View Video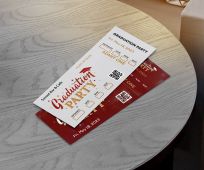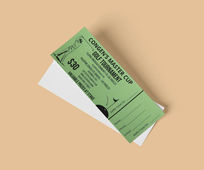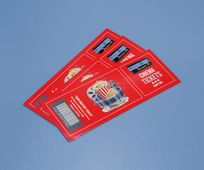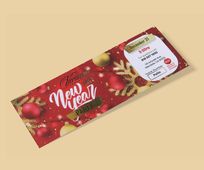 Get Custom Event Ticket Printing With AxiomPrint
Custom event tickets are physical passes that grant entry to a specific event, such as a concert, sports game, or theatrical performance. We typically print them on paper or cardstock and feature information about the event, including the name of the event, date, time, location, and seat or section number.
Event tickets can also serve as souvenirs or keepsakes for attendees to remember the event. Some event organizers may also offer VIP or special access tickets that include additional perks or benefits, such as early entry, meet-and-greets, or exclusive merchandise.
Event ticket printing is one of the most essential steps towards preparing marketing materials for your event. Tickets printing is supposed to be the greatest branding trick which every event planner should consider before structuring their event branding strategy. So, it's a must-have tool in each event organizer's toolbox.


Characteristics of Event Tickets Printing
Customization
AxiomPrint offers an array of customization options for event ticket printing. With our easy-to-choose options you can create personalized event tickets that reflect your brand essentials in the best way. In our customer-friendly online ordering system, you may choose the sizes, finishing and the quantity that meets your needs. Be assured that all of your special requirements are covered. We are very flexible and open to all special requests, notes and customization requirements.
Material
AxiomPrint offers several cardstock options for event ticket printing that range from simple to sophisticated so you can have the feel and look you want:
14PT Cover (Coated 1 Side or 2 Sides)
smooth and writable surface
more natural finish
tough enough to withstand printing on both sides
16PT Cover (Coated 2 Sides)
added weight makes it extra durable;
is thicker than 14PT Cover cardstock;
may enhance with sating or soft touch lamination for a premium finish
100# Uncoated Cover (White)
has a natural and elegant finish
standard thickness of business cards
perfect writability
excellent for doctor offices
Finishing and Raised Spot UV
Finishing refers to the final treatment applied to tickets after printing to enhance their durability, appearance, and functionality. Based on your preferences common finishing options for event ticket printing include:
Gloss Coated, 2 Sides
UV High-Gloss Coated, 2 Sides
Soft Touch Lamination, 2 Sides
Matte (Satin) Lamination, 2 Sides
We offer adding raised spots to enhance the visual impact of the printed design by adding depth and dimension to specific areas. This raised spot UV can be used to highlight logos, text, images, or other design elements, and can create a contrast between the glossy finish of the raised areas and the matte finish of the remaining surface.
Perforation and Numbering
AxiomPrint knows how stressful organizing events or trade shows is. We are here to make this process easier and enjoyable. We offer options of perforation and numbering for your event tickets:
Perforation is the process of creating a line of small holes or cuts in the paper or cardstock of the event ticket. This allows the ticket to be easily torn or separated into two parts, such as a stub and the main ticket portion. The stub can be collected by event staff or used as proof of purchase for certain items or services at the event.
Numbering involves printing a unique number on each ticket in a sequential order. This can be useful for tracking attendance, managing seating arrangements, or preventing fraud. Each ticket can be assigned a specific number, and the organizer can keep track of the numbers to ensure that no duplicates are sold or used. This can also help with post-event analysis and evaluation.
FAQ
Q: What kind of information should be included on an event ticket?
A: An event ticket should include important details about the event, such as the name, date, time, location, and any special instructions or notes. It may also include the ticket price, seat or section number, and barcode or serial number for tracking purposes.
Q: What is the typical size and format for event tickets?
A: Event tickets are typically small in size, usually around 2 inches by 5.5 inches or 2.125 inches by 5.5 inches, and can be either horizontal or vertical in orientation. The exact size and format can vary depending on the event and the printing company.
Q: Can I add special features to my event tickets, such as perforation or numbering?
A: Yes, many printing companies offer special features such as perforation and numbering as part of their event ticket printing services. These features can help with organization, tracking, and convenience for both the event organizer and attendees.
Q: What if I don't have design options, do you provide design services?
A: We have a design service. Our team of creative designers have years of experience and are happy to help you perfect your preferred design. Before printing, we share with you the initial design of what it looks like and make changes if needed.
Q: Is there a minimum order quantity?
A: Yes. Minimum order quantity for event tickets is 50pcs..
Q: What is the turnaround time?
A: Our regular turnaround time is 5-6 business days for event tickets printing. But for last minute events we may be able to work with your tight deadline, next day or same day turnaround.
Q: How much does delivery and shipping cost?
A: Click on the "Shipping Estimate" button, which is right under the "Continue" button. Enter your zip code and it will automatically calculate the price.