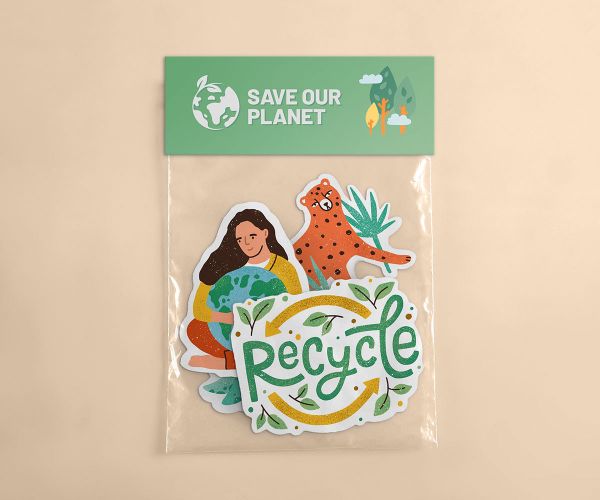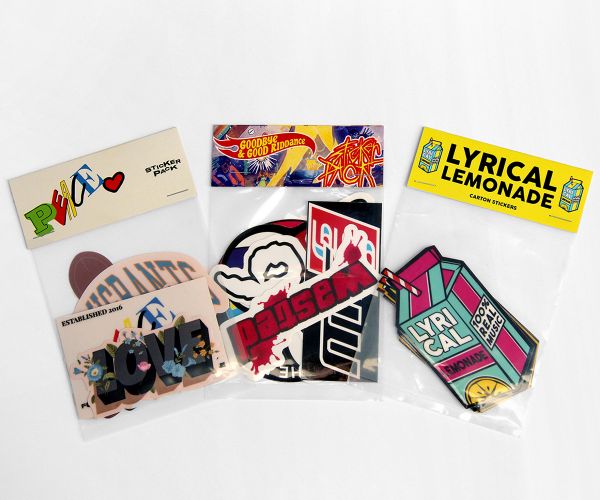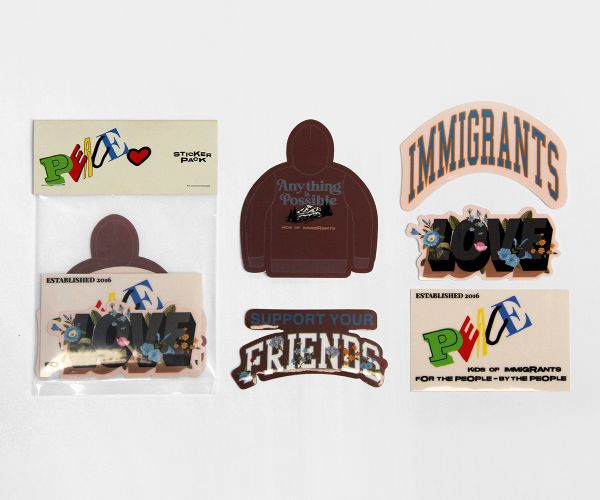 View Video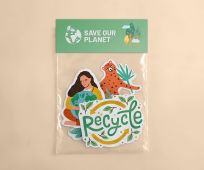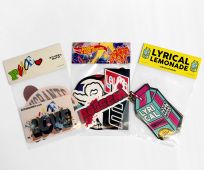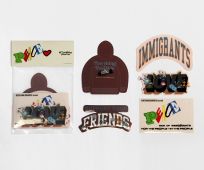 Get Creative Custom Sticker Packs with AxiomPrint
Add some flair to your belongings or products with our custom printed sticker packs! Custom sticker packs feature a set of stickers that can be completely customized to your specifications. You can choose from a range of sizes, shapes, and designs to create a unique and personalized pack of stickers that perfectly represents you or your brand.
From logos and slogans to funny memes and colorful illustrations, our stickers are the perfect way to express yourself or make a bold statement for your brand. Custom sticker packs are often used for a variety of purposes, including personalizing your belongings, decorating your space, or promoting your business or brand. They are printed on high-quality material and can be printed with vibrant, fade-resistant colors.
Characteristics of Custom Sticker Packs Printing
Customization
AxiomPrint offers an array of customization options for custom sticker packs printing. With our easy-to-choose options you can create personalized stickers that reflect your brand essentials in the best way. In our customer-friendly online ordering system, you may choose the sizes, lamination and the quantity that meets your needs. Be assured that all of your special requirements are covered. We are very flexible and open to all special requests, notes and customization requirements.
Material
White vinyl is the material we typically use for sticker printing. It is made from polyvinyl chloride (PVC) plastic, which gives it a glossy finish and makes it resistant to moisture, UV light, and temperature fluctuations. This vinyl is also flexible and can be easily cut into any shape or size required for the sticker design.
White vinyl is ideal for printing stickers, because it provides a clean, bright background for any design or text that is printed on it. Additionally, its durability and resistance to fading or peeling make it a long-lasting option for promotional or branding purposes.
Lamination
We offer 5 Mil High Gloss Lamination for custom sticker printing. The high gloss finish of the lamination creates a shiny and reflective surface on the sticker, which can make colors appear brighter and more vivid. Additionally, the lamination can protect the sticker from moisture, fading, and scratches, which can increase the lifespan of the sticker.
Bag Topper and Hanger
AxiomPrint offers options to add bag toppers and hangers to your order. Our bag toppers are a great way to package and present your stickers, featuring a custom design and a convenient fold-over closure.
We also offer hangers that can be attached to the bag topper, allowing you to easily display your stickers in a retail setting. Both options are available in a variety of sizes and materials to suit your needs.
FAQ
Q: What is a custom sticker pack?
A: A custom sticker pack is a collection of stickers that are designed and printed to meet your specific requirements. You can choose the size, shape, material, and design of the stickers to create a unique set of stickers that reflects your brand, message, or personal style.
Q: Can I order different designs within the same order of custom sticker packs?
A: Yes. You can create a variety of stickers for different purposes or to feature different designs in one set.
Q: What types of stickers can I print at your company?
A: You can print a variety of stickers, including product labels, promotional stickers, event stickers, bumper stickers, and more.
Q: What if I don't have design options, do you provide design services?
A: We have a design service. Our team of creative designers have years of experience and are happy to help you perfect your preferred design. Before printing, we share with you the initial design of what it looks like and make changes if needed.
Q: Can I get an online sample before ordering a larger quantity?
A: Yes. Before sending your order to print, we make sure it meets your expectations.
Q: Is there a minimum order quantity?
A: Yes. Minimum order quantity for custom sticker packs is 25pcs..
Q: What is the turnaround time?
A: Our regular turnaround time is7-8 business days for custom sticker pack printing. But for last minute events we may be able to work with your tight deadline, next day or same day turnaround.