View Video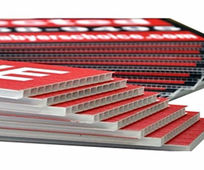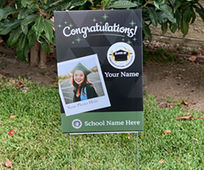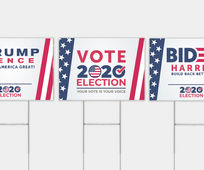 What are coroplast signs?
Coroplast signs are made from plastic substrates. The plastic is laid in a special way: two plastic sheets are displaced together with a zigzag layer of plastic making the sign more durable. Usually, a wire stand is connected to the bottom of it to stick it into the ground and hold it upright. If you don't want the H-Stake for the coroplast sign, you can easily hang them on any surface with zip ties and grommets.


What are Custom coroplast Yard Signs used for ?
Coroplast signs along with other signs can be used in events such as open houses, graduation, political rallies and campaigns or personal purposes. Coroplast signs are cost-effective and a great tool to promote and boost your business's visibility and reach in the local area. If you want signage for advertising your business and you do not want to spend a lot of money, coroplast signs are weather resistant and they won't break your bank.
Custom coroplast signs Specifications
Coroplast signs are durable and lightweight to carry around. They. can withstand different weather conditions for long periods. The standard 24x18 size is used for coroplast sign printing, though different sizes are available. The structure of coroplast signs allows you to print anything on both sides. Common shape for coroplast signs is rectangular, but we can custom cut it for you.
How to get custom coroplast signs with AxiomPrint?
Either you can upload your own design or you can work with our designers to create a custom design that demonstrates your brand and industry creatively for an added fee. Our team of creative and skilled designers will create a design that meets all of your needs and those of your clients.
Axiom Print in Los Angeles offers innovative printing, quick turnarounds and personalized account managers to give you the ultimate printing experience you deserve.