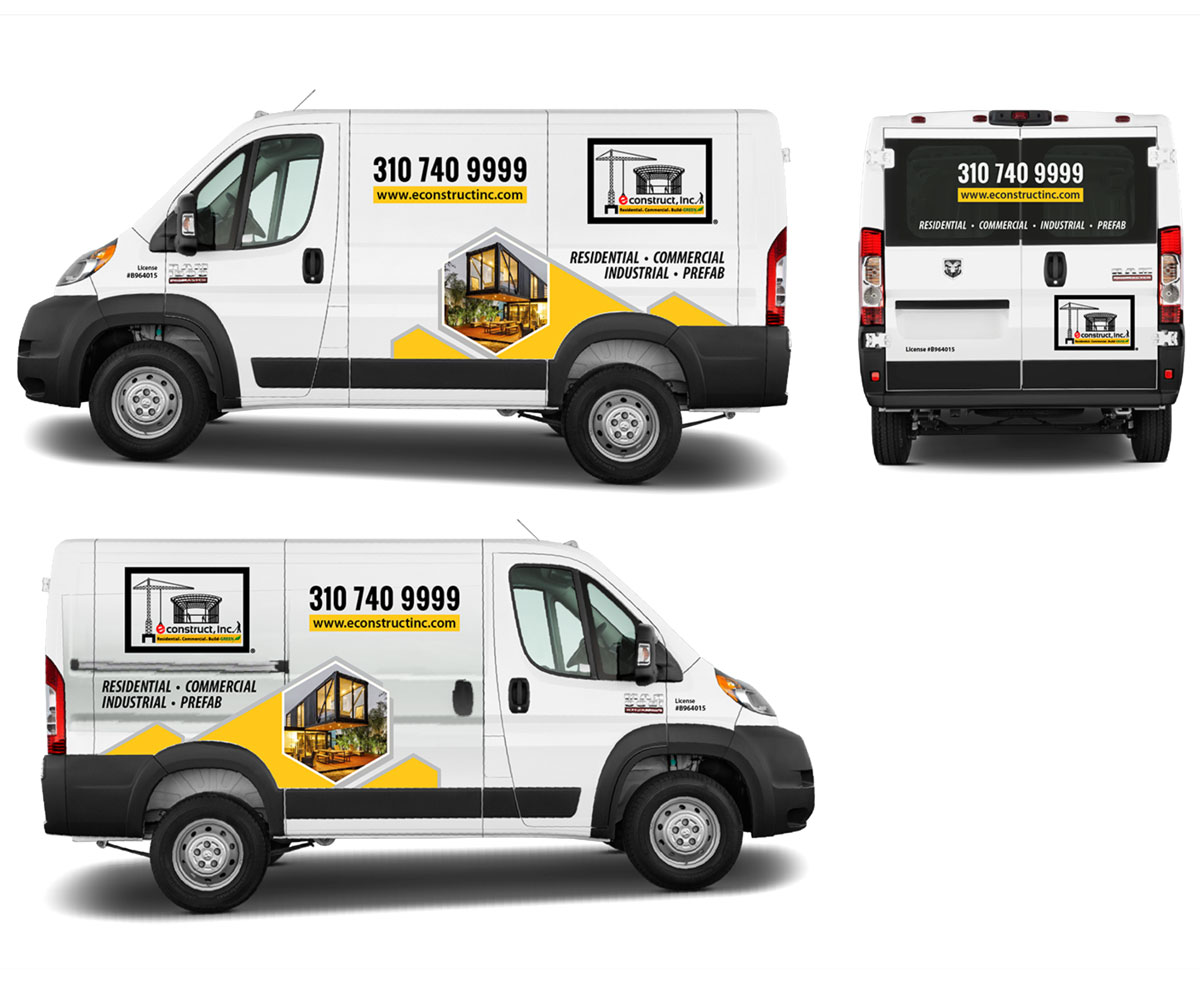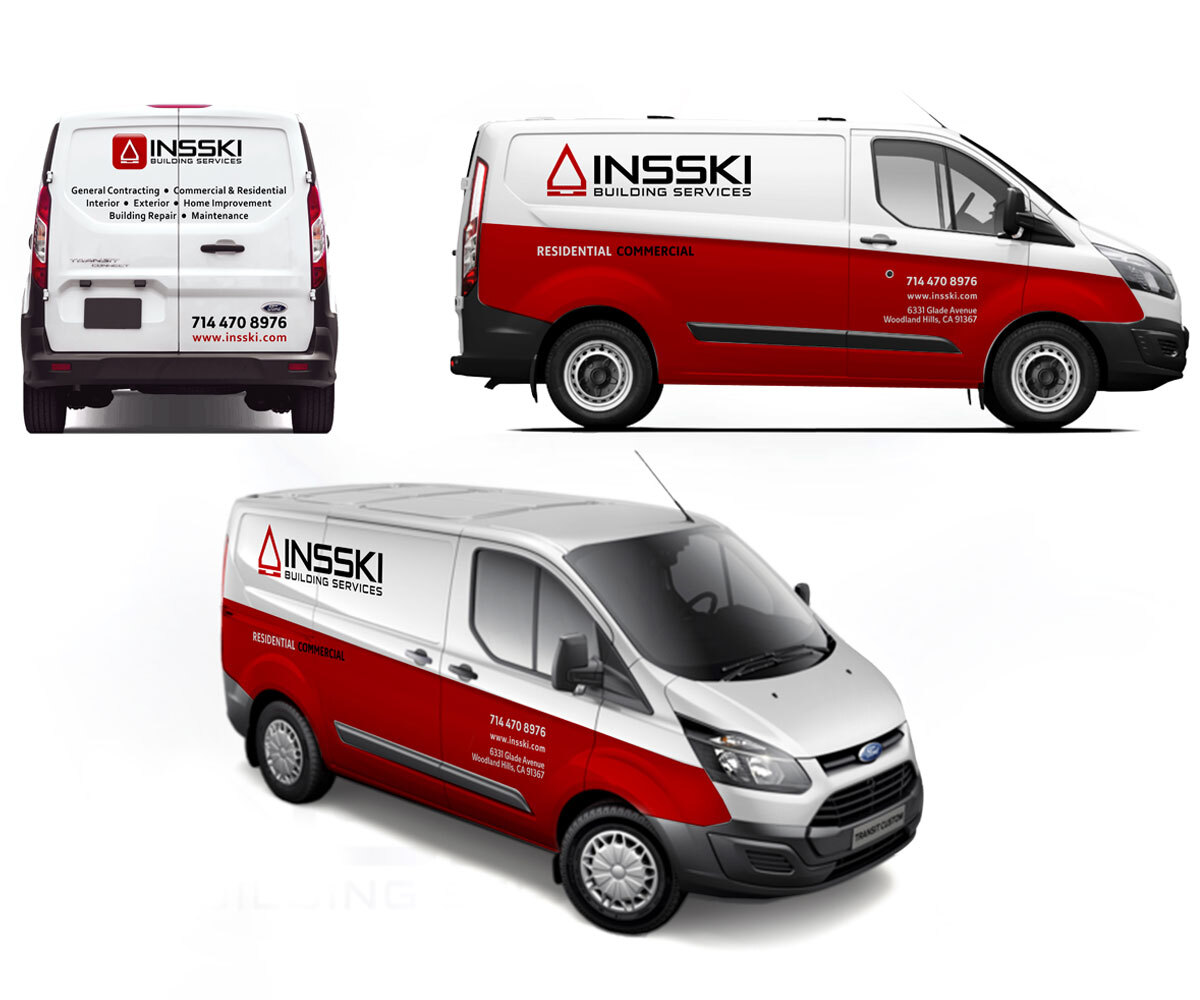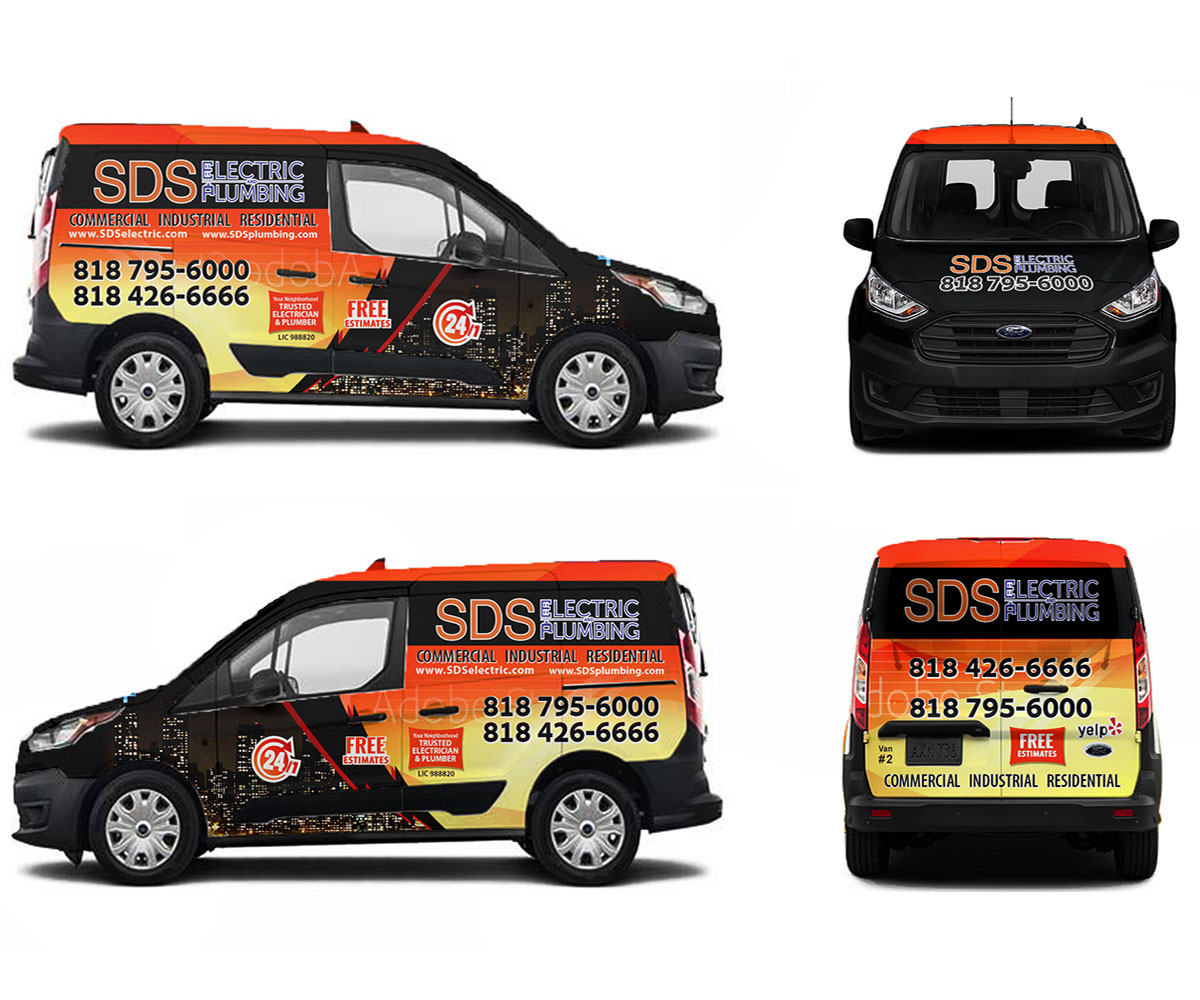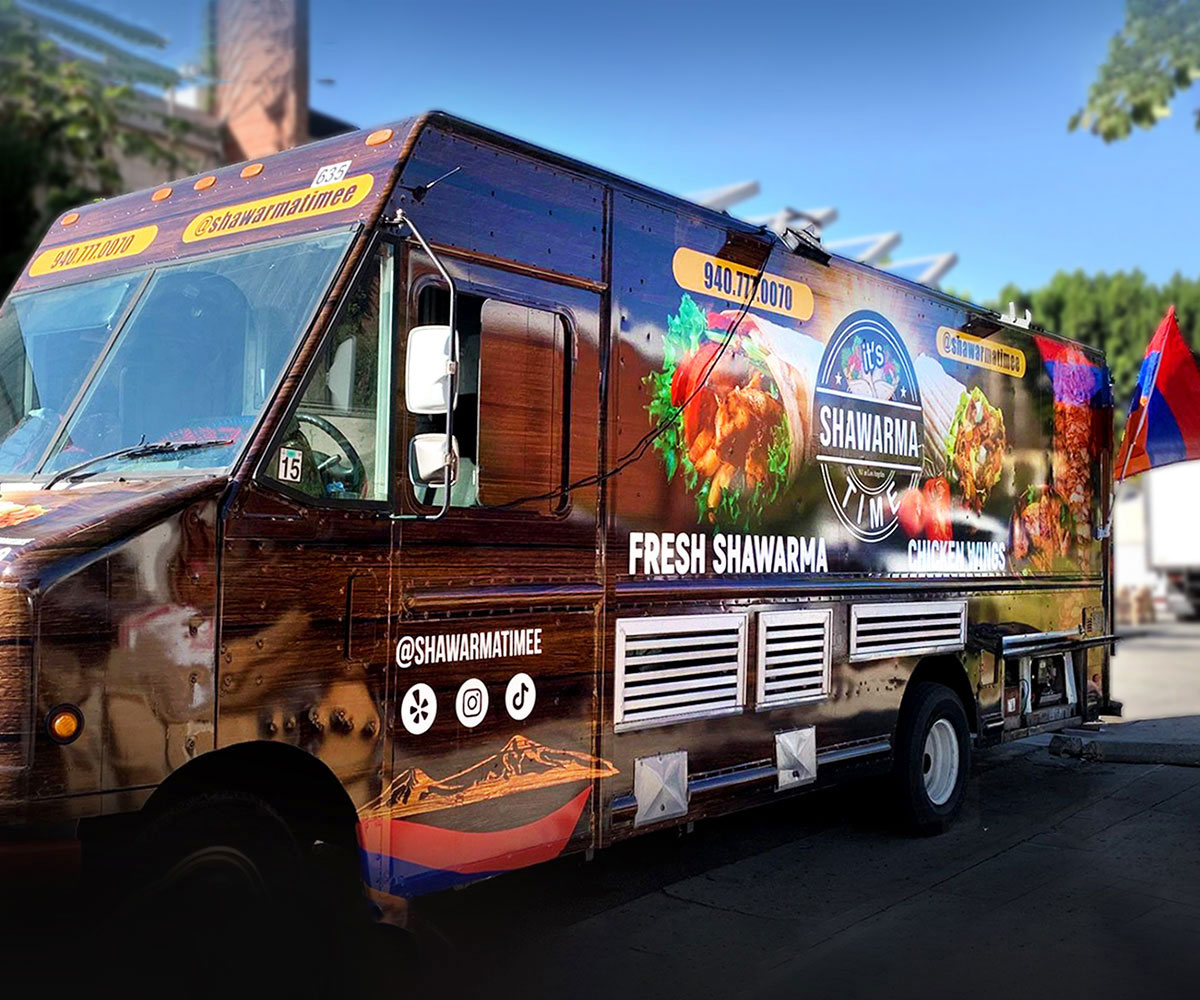 View Video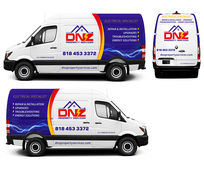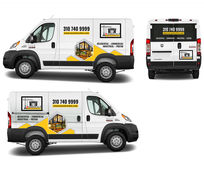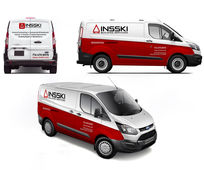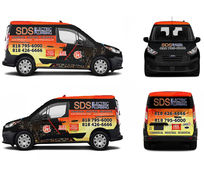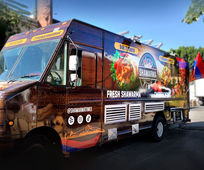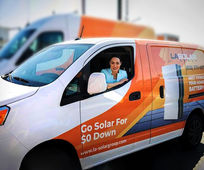 Advertise your business with Top Quality and Long Lasting Vehicle Wraps with Axiom Print
Are you looking for more ways to benefit from your business vehicle? Wrap advertising or a vehicle wrap is known as the advertising practice of partially or completely wrapping a vehicle with vinyl material specifically for targeting and marketing purposes. Building a company's reputation demands attention to detail and skilled work; Axiom Print is ready to guide you through graphic work and installation services so you can achieve the best possible outcome for your business.
What is a car wrap?
Custom car wrap or simply a vehicle wrap is a large vinyl decal or a graphic pattern applied directly on the vehicle over the initial paint. When your vehicle is wrapped, a film of plastic vinyl is placed over the car. Custom car wrap is the perfect opportunity to advertise your business in your local community.
The process of Car Wrapping with Axiom Print
Your price includes…

Creative Graphic Design
Our experienced designers have a keen eye for detail and will achieve your brand vision in 3 steps:
1) We will listen to your ideas 2) Match you with one of our top skilled designers 3) Revise until we get it right.

Top Quality Vinyl
We use 3M vinyl with added Gloss Lamination for additional protection

Installation Service
Our local warehouse is close to downtown Los Angeles serving our community for over 10 years. We will work with your hectic schedule.
6 Benefits of a Car Wrap
1. Consumer-Friendly Advertising
Wrapped vehicle advertising is considered a non-aggressive marketing tool. It is simply available to your local audience recommending your product or service. A car covered with eye-catching graphics is unavoidable and has the potential to drive everyone's attention without being in your face! Vehicle wraps are found to be the most memorable form of non-digital advertising. Although the format of online marketing is rapidly developing, there are marketing gurus who assure company owners never doubt about investing in wrapped vehicle advertising.
2. Additional Purpose
If you already have a company vehicle that you use to deliver your services why not benefit more from it. During traffic and rush hour, having your car wrapped with your business information will draw more interest and attention to your company.
3. Direct reach in your local community
The more visibility your brand has on the street the better reach you will have with an audience. Vehicle wraps are most effective in your community.
4. Cost-Effective
Car Wrapping is the most cost effective way to spend your advertising budget. When you add together the amount of money you pay for affiliate marketing, you realize that car wrapping is a great investment and it is budget friendly. You only pay for it once and it will last you 5 years guaranteed, and longer if you take great care of it. Online marketing is tricky and you have to continuously and consistently spend money to see results, if any. This may surprise you but the statistics (surveyed among 5000-6000 US drivers) show the following benefits of car wrapping advertising:
(maybe we can also do a chart here)
98% noticed truck-side advertising
On average, vehicle advertisement generates 30,000 to 70,000 daily impressions
33% of viewers use the services advertised
98% of the people agree that vehicle wrapping is the best local outdoor advertising
Driving 20,000 miles in one company vehicle exposes your company to an average of 7 million people per year
The cost per thousand views is only 15 cents or about $1.30 per day:)
When you add all these advantages, you will realize that the money you spend on a car wrap is worth it.
5. Brand Awareness
While you are banging your head on the steering wheel in crawling traffic, you look to your left or right and notice a wrapped vehicle advertising an ice cream company that you have never heard of before, it sparks interest and curiosity. When you continuously see this once, twice and then the third time, you will most likely stop by to try their product without even thinking about it. The images are embedded in your mind and you may have consciously forgotten them but subconsciously they are instilled in your memory. Custom car wraps for advertising express trust, professionalism and brand awareness. The statistics highlighted above show us that car wrapping takes the leading role in the sphere of outdoor marketing and advertising.
6. Protects your car
Car vinyl wraps are very applicable and recommended especially when you live in areas where the vehicles are kept in the burning sun for very long periods of time. Sun rays oxidize the car's initial paint and give it a worn out look. Whereas car wrap is a thin layer of vinyl that is applied over your car's original paint and it is one of the safest methods to cover your car. It is easily removable by applying heat.
FAQ
Q:What material do you use for the vehicle wrapping?
A: The main material for producing our vehicle wraps is Vinyl. It is a blend of polyvinyl chloride (PVC) polymer, from which the word "vinyl" comes from.
Q: Will the wrap damage my car's original paint?
A: The answer is no. If the wrap is installed properly and removed carefully, the paint won't be damaged. Moreover, the wrap protects the original paint.
Q: Can I remove the wrap on my own?
A: Of course you can. However, removing it yourself may cause damage to your car's paint. We suggest our installation experts' help on de-installing your car's wrap.
Q: How do you make the vehicle wraps?
A: First our visual experts team makes precise measurements and then they sit down with the clients to understand what they are looking for as far as creative graphic work. Once the design is approved our large format printers ensure the best color schemes and resolution available in the printing industry in Los Angeles. Printing generally takes 4-5 business days but design depends on the clients needs and wants. After the completion of the print, our experts begin the installation process which takes 1-3 days depending on the number or cars, size of the car and the wrap percentage.
Q: Do I have to wrap the entire car or what types of car wrapping do you offer?
A: You do not have to wrap your entire car. The wraps are printed to cover the whole car or only some parts of it. There are several types of car wrap to choose from. The 5 main types of car wrapping that we offer are:
• Full Wrap + Roof
• Full Wrap
• Partial 75% Wrap
• Partial 50% Wrap
• Partial 25% Wrap
Q: Can you cut custom shapes too?
A: Yes, our high-speed machines do the cutting job replacing manual labor. You may get your desired shape and size of vehicle wraps.
Q: How should I care for the vehicle wrap?
A: Better to hand wash the wrapped vehicle. Basically, try avoiding power washing. The use of brushing windows will not cause any damage to the window wrap.
Q: What is the lifespan of your vehicle wraps?
A: In general, it depends on how well you care for your car wrap. Our vinyls normally outlast the vehicle, it can last up to 6 years with proper care. Proper washing and proper parking avoiding long hours of parking under the sun.
Q: Should I Paint or Wrap my Car?
A: Painting a car takes a longer time, whereas wrapping a car has a comparatively quick turnaround time. The painting process takes up two weeks to complete the job, while the wrapping process can be accomplished in a few days. Painting a car requires three to four coats of paint, whereas wrapping involves only an application of only one layer and of course it is a simpler process. Moreover, in the case of painting you are limited to choose only solid colors for your design, alternatively wrapping a car gives that opportunity to transfer all of your preferred designs on one layer of vinyl and have it wrapped on your vehicle. Indeed, car wraps are highly flexible contrary to paint.