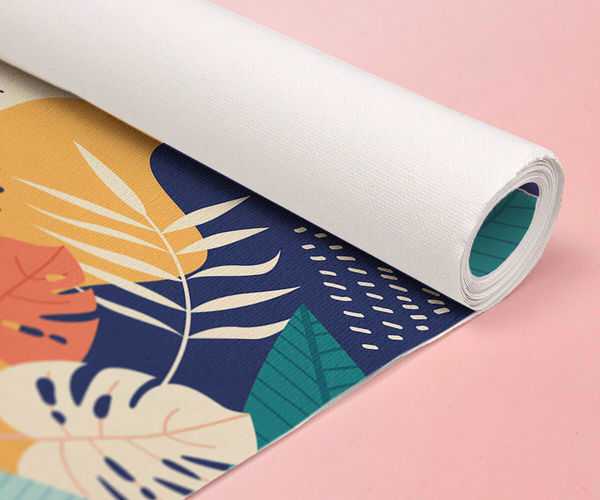 View Video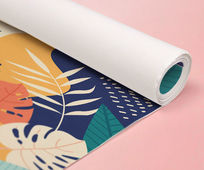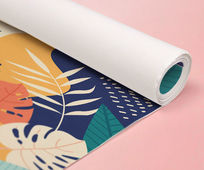 How To Get Printed Canvas Roll with AxiomPrint
Canvas rolls are simply a necessity for artists who stretch their own canvas and work with large-scale or non-standard sizes. They are also good for those who paint removable murals and drop-cloths.
Canvas rolls can be used both by professional artists and by amateur ones as they are affordable and come with long-lasting results. The best printable canvas rolls can be found at AxiomPrint as our team of experienced and highly qualified professionals provides its customers with high-standard products that come with such features as durability, flexibility and versatility. They will serve you for a long time without causing any major maintenance issues.
Canvas rolls can be used for a number of different purposes such as:
Our canvas rolls are appropriate for acrylic colors, oil colors as well as other standard colors. Stretching your own canvas helps you be in control of the whole process. It is a great thing to have custom art prints on canvas as it widens the possibilities for the artist's work.
AxiomPrint offers canvas rolls of exceptional quality, strength and of course, affordable prices. Order your canvas roll now from AxiomPrint and your satisfaction and artwork results will be guaranteed.
Get started today by filling out the sidebar on the right side of this page.
Find great canvas rolls at great prices here at AxiomPrint. Rolled canvas is the best way to get exactly what you want out of your canvas. When you stretch your own canvas, you are completely in control. With a reasonable price be sure to leave satisfied with your canvas rolls. Be free in the size and create your own room for the free development of your paintings. Perfect for professional print jobs, artists, office, appropriate for acrylic colors, oil colors and other standard colors. You can find other canvases in our listings, such as framed canvases and wrapped canvases.
Rolled canvas is a necessity for any artist who stretches their own canvas, works large-scale or with non-standard sizes, or paints removable murals and drop-cloths. It is an excellent surface for all paint applications. It is the most commonly used canvas for professionals and hobby painters seeking quality long lasting results. It has a wide variety of applications for production installations such as floor coverings, murals, and backdrops for stage and photography. Unmatchable quality, reasonable prices and good strength only at Axiom Print service in LA. We guarantee your satisfaction with your order.