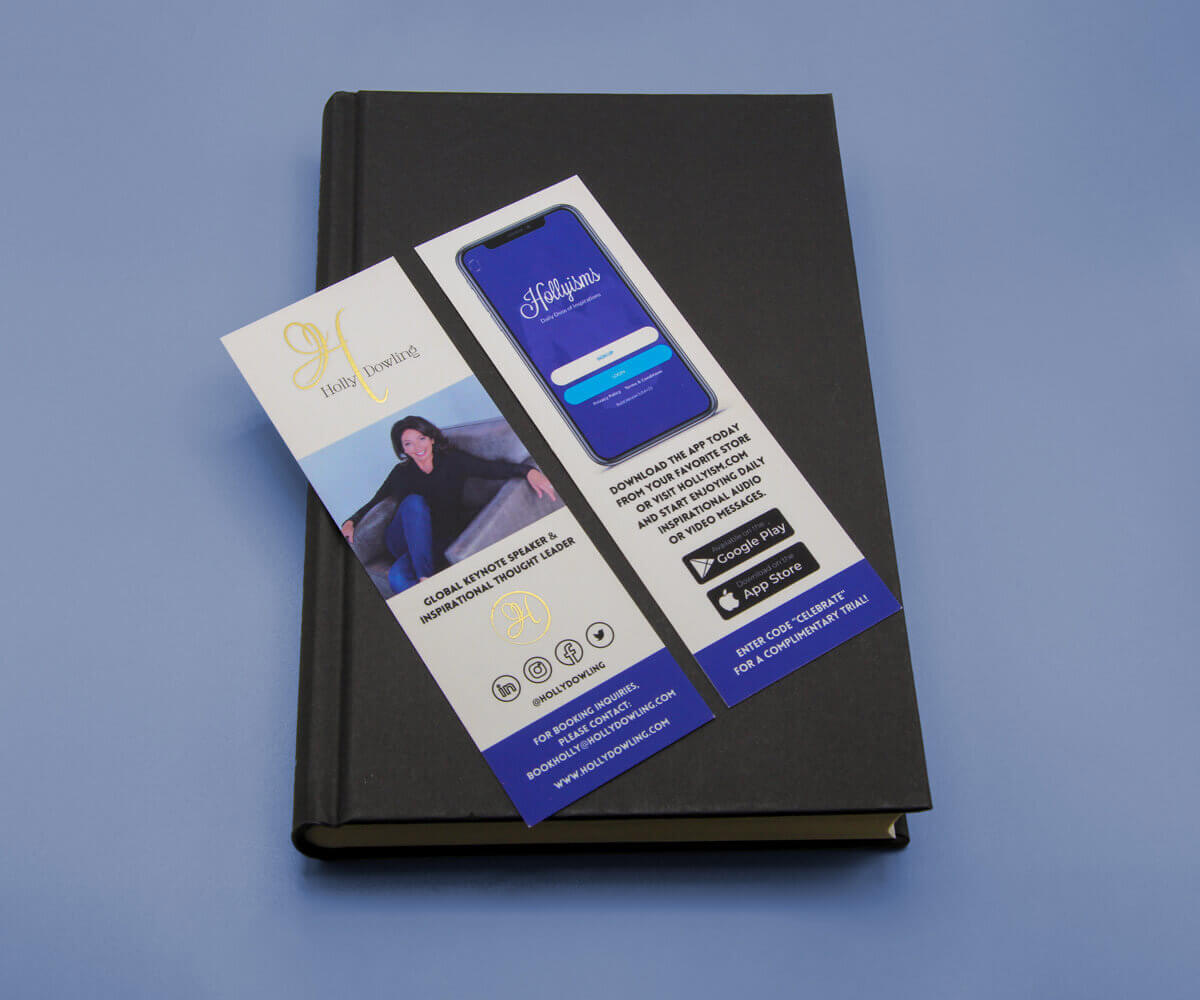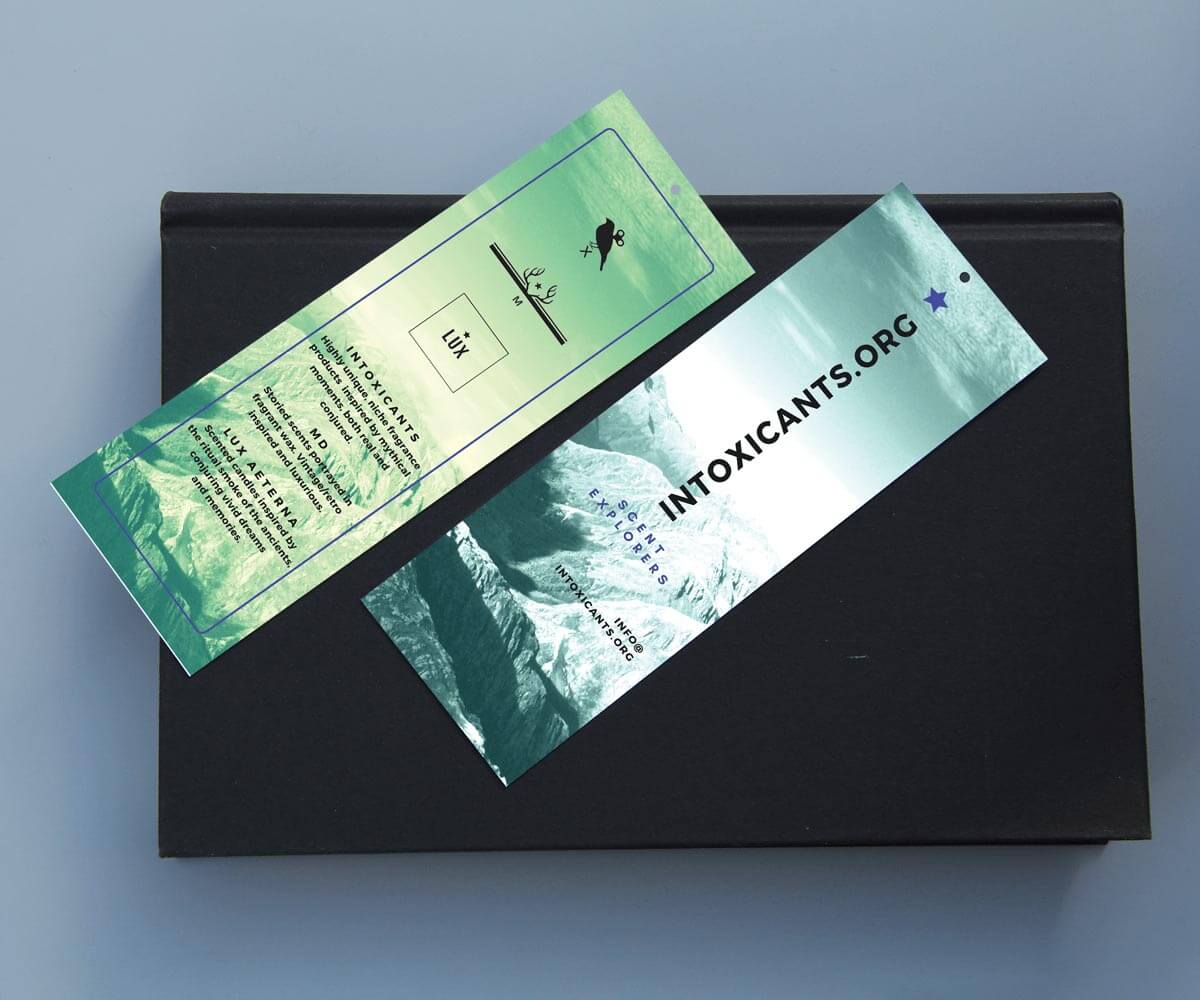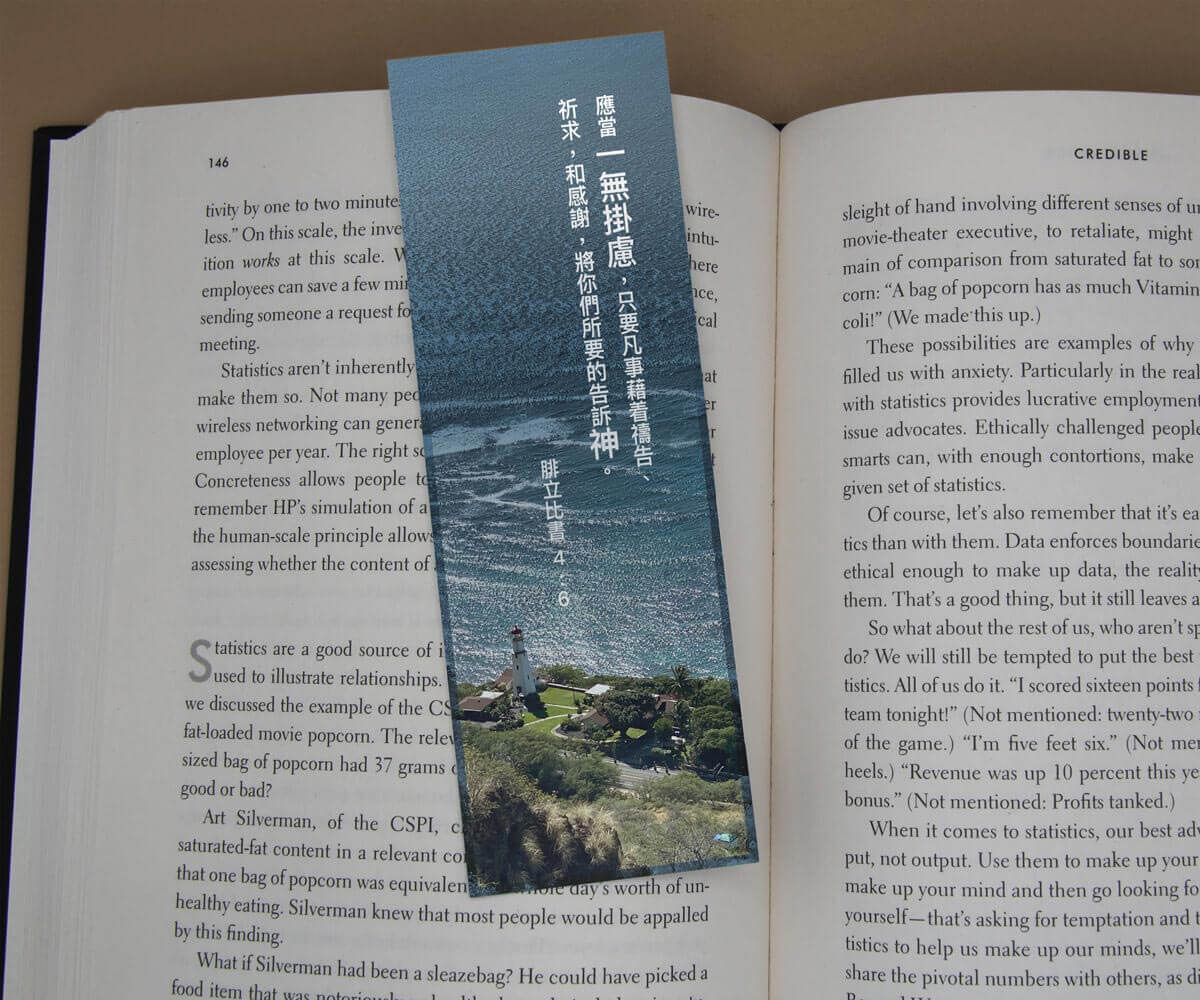 View Video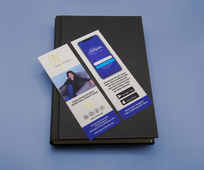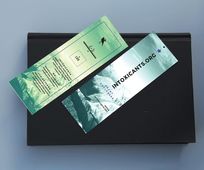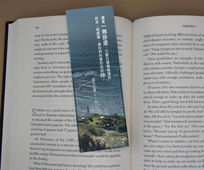 Get Personalized Bookmarks Printing with AxiomPrint
Enrich your reading experience with our captivating bookmark printing. Whether you're delving into a novel, jotting down notes, or simply seeking a touch of elegance in your reading materials, these bookmarks will offer a unique and personalized way to enhance your reading rituals.
Bookmarks are tangible and often kept for their decorative or functional value, providing long-term exposure for your brand or message. Their compact size makes them easy to distribute at events, conferences, trade shows, or as part of direct mail campaigns.
Bookmarks have evolved beyond their traditional role as simple page markers and have become effective marketing tools. Bookmarks offer a canvas to showcase your brand's logo, colors, and imagery. By including your brand elements, you reinforce brand recognition every time the bookmark is used. Use bookmarks to announce special offers, discounts, or promotions. Include a QR code or unique coupon code to drive traffic to your website or store. And if you're hosting an event or conference, design bookmarks to serve as event reminders.
Characteristics of Custom Bookmarks Printing
Customization
AxiomPrint offers easy-to-choose options to create uniquely customizable bookmarks to yield only the best sides of your brand. Our team of talented professionals is ready to meet and exceed your expectations! And with our customer-friendly online ordering system, you may choose the sizes, paper types, enhancements and the quantity that meets your needs. Be assured that all of your special requirements are covered. We are open to all special requests.
Material
AxiomPrint offers several cardstock options for bookmarks printing that range from simple to sophisticated so you can have the feel and look you want:
14PT Cover, Coated 1 or 2 Sides
extra thick paper with smooth surface
tough enough to withstand printing on both sides
may enhance with soft touch lamination for a premium finish
16PT Cover, Coated 2 Sides
added weight makes it extra durable;
is thicker than 14PT Cover cardstock;
may enhance with soft touch lamination for a premium finish
has a natural and elegant finish
standard thickness of business cards
perfectly writable
relatively thick and sturdy
ideal for printing high-quality graphics and text
is durable and long-lasting
has excellent absorbency
your custom request
Enhancements
Based on your preferences bookmark printing is available with or without raised spot UV and finishing options. Finishing refers to the final treatment applied to the bookmarks after printing to enhance their durability, appearance, and functionality. Based on your preferences common finishing options for bookmarks include:
Glossy, 2 Sides

UV High-Gloss Coated, 2 Sides

Dull Matte Coated, 2 Sides

Matte Lamination, 2 Sides

Soft Touch Lamination, 2 Sides
Raised spot UV leaves a space for you to emphasize the uniqueness of your business or brand and convey luxurious and rich shine on the name or logo of the company. We offer three options for bookmarks printing"
Front Only, 30 Micron

Back Only, 30 Micron

Both Sides, 30 Micron
or
Front Only, 60 Micron

Back Only, 60 Micron

Both Sides, 60 Micron
The difference between these two, is that 60 micron is thicker than 30 micron.
Hole Punch and Perforation
Upon request we can also add punching of a hole to the bookmarks. This will allow recipients to thread a ribbon, string, or tassel through it. And by adding perforated lines, you enable recipients to tear off a section of the bookmark for use elsewhere. This can include coupons, discount codes, reminders, or even contact information.
FAQ
Q: What is a bookmark used for?
A: A bookmark is used to mark a specific page in a book, magazine, or other printed materials. It helps readers easily return to their place without needing to remember the page number.
Q: What sizes are available for bookmarks?
A: Bookmarks come in various sizes. AxiomPrint offers following sizes:
2'' x 6''
2'' x 7''
2.5'' x 8.5''
3.5'' x 8.5''
Custom sizes are also available to suit your specific needs.
Q: Can I include my logo or branding on bookmarks?
A: Of course you can. Incorporating your logo, branding elements, and even contact information is a common practice to enhance brand recognition.
Q: Do you offer hole punch or perforation options?
A: Yes, we provide hole punch and perforation options. Hole punch adds a hole for ribbons or tassels, while perforation creates tear-off sections for interactive features.
Q: Are bookmarks only for books?
A: While bookmarks are commonly used in books, they can also be used in magazines, notebooks, journals, planners, and even as decorative pieces.
Q: Can bookmarks be used as promotional tools?
A: Yes, bookmarks are excellent promotional tools. They can be used to advertise products, services, events, or convey messages to a wide audience.
Q: What if I don't have design options, do you provide design services?
A: We have a design service. Our team of creative designers have years of experience and are happy to help you perfect your preferred design. Before printing, we share with you the initial design of what it looks like and make changes if needed.
Q: Is there a minimum order quantity?
A: Yes. The minimum order quantity is 50pcs.
Q: What is the turnaround time?
A: Our regular turnaround time is 4 business days for bookmark printing. But for last minute events we may be able to work with your tight deadline, next day or same day turnaround.
Q: How much does delivery and shipping cost?
A: Click on the "Shipping Estimate" button, which is right under the "Continue" button. Enter your zip code and it will automatically calculate the price.