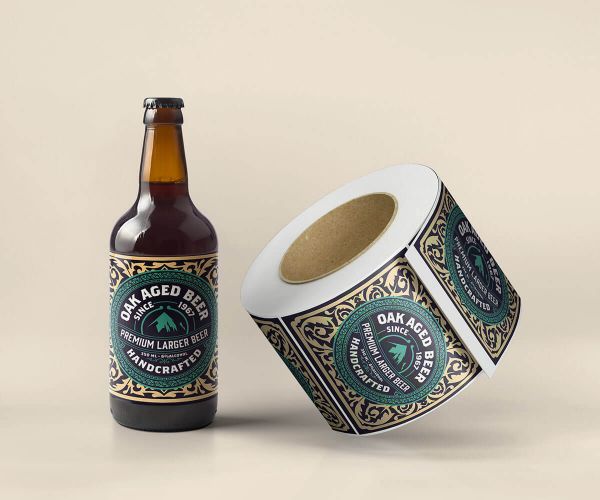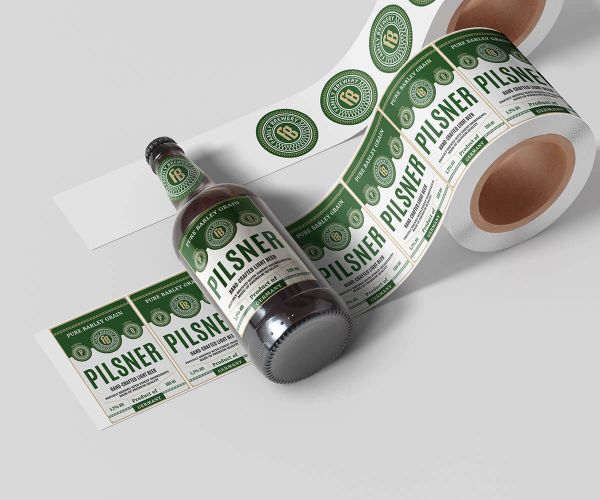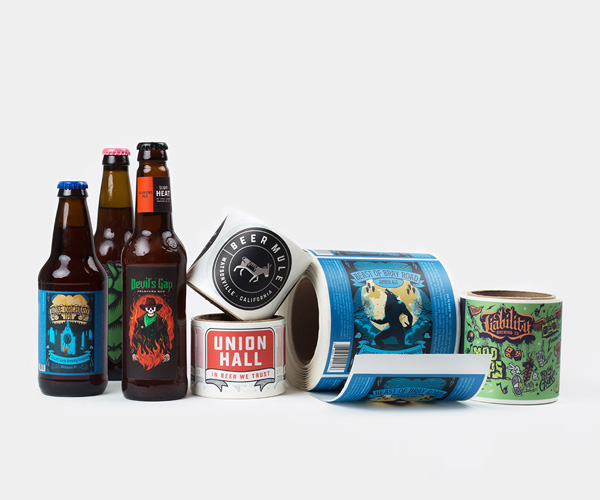 View Video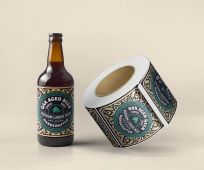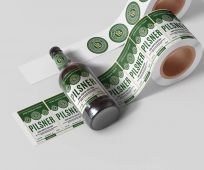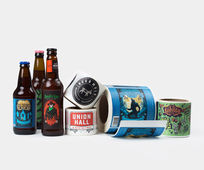 Order High-quality Beer Roll Label Printing At Axiom Print
Beer labels or brewery labels are printed papers with pressure sensitive adhesive on one side that are attached to beer bottles. Beer roll labels, often printed in accordance with the brand's message and design, emphasize the uniqueness and ingenious side of the beverages, in this way engaging more and more customers.
If you are on your way to establishing a beer brand, then trust Axiom Print. We ensure top-quality beer roll labels printing which makes the beverages stand out and easily distinguishable.
Characteristics of Beer Roll Labels' Printing
Durability
Axiom Print offers durable, fade resistant, long lasting custom labels printing. Our labels' durability depends on the strength of adhesive on the back of the label and the longevity of the graphic on the front of the label and of course the quality of the lamination which protects the item from scratches and moisture. Here, beer roll labels are resistant to moisture, cold, and friction.
Customization
Unique items call for unique labels, and beer is no exception. Axiom Print offers custom printed beer roll labels to best meet your brand's visionary and enhance your product awareness. Our custom roll labels come in different styles printed in full color for a rich and distinctive look. You may have one common design or different designs on each roll. You can customize the labels as you wish by our user-friendly online ordering system, which offers a wide selection of product material, size and shape, color, lamination and even rewind direction.
Material
White Matte Bopp - a bright white and smooth sheet with permanent, general purpose adhesive on its back. This film material that has great clarity, is water and oil resistant
Silver Gloss Bopp - water, oil and moisture resistant film, which is highly reflective material and is perfect for candles, wines, bottles and other nutraceutical products, including food containers.
Clear Gloss Bopp - ensures the same moisture & product resistant qualities of white and silver Bopp, with the additional benefit of an invisible label, especially on colored containers
Holographic Gloss Bopp - a special adhesive material that creates a colorful and playful effect of rainbow, the ink is fade-resistant, which protects the overall image of the label
Sizes and Shapes
Besides the available sizes, you are free to order your preferred custom size. And for shapes we offer
Rectangular (1/8" Rounded Corners)
Rectangular (Square Corners)
Circle
Custom Shape
Lamination
Gloss lamination - produces provides a shiny, glass-like appearance that makes the color and vibrancy of the ink more vibrant and bold
Matte lamination - has a "velvety" covering that makes it pleasant to handle and softens the colors of the ink on page
FAQ
Q: Are these labels waterproof?
A: For beer labels we offer BOPP material, which is fully water, moisture and oil resistant.
Q: What bottle size these beer labels may fit?
A: Label sizes are listed above, you may customize the size to match with your product sizes and shapes.
Q: How can I decide which lamination option is perfect for my product: gloss or matte?
A: If you want the product to make a strong visual impact, then you may choose gloss lamination, in this case the colors seem to jump off the page. But if you want your customer to carefully read what's on the bottle, then choose matte lamination. It helps deflect any glare, making the paper easier to read from any angle.
Q: Can I request design samples before ordering?
A: Yes. It is not possible to request a design sample before we confirm your order.
Q: Do you provide design services?
A: Yes, we have a design service. Our team of creative designers have years of experience and are happy to help you perfect your preferred design. Before printing, we share with you the initial design of what it looks like and make changes if needed.
Q: Can I upload my own design?
A: Yes, sure. You have two options for doing so. Either you upload the design online via our website, or email us at order@axiomprint.com.
Q: What is the minimum order for Beer Roll Labels' printing?
A: The minimum order for beer roll label printing is 250 labels on a roll.
Q: What is your turnaround time?
A: Here are the current expected production times for beer roll label printing:
4-5 business days

2 business day

express printing, for last minute events. The printing may be done in same day or the next day turnaround
Q: How much does delivery and shipping cost?
A: Click on the "Shipping Estimate" button, which is right under the "Continue" button. Enter your zip code and it will automatically calculate the price.