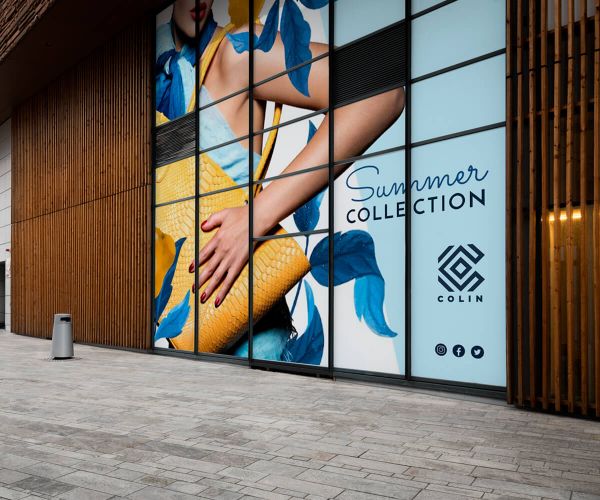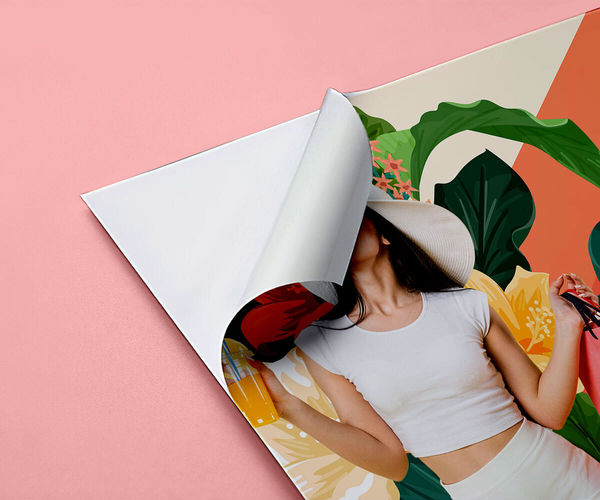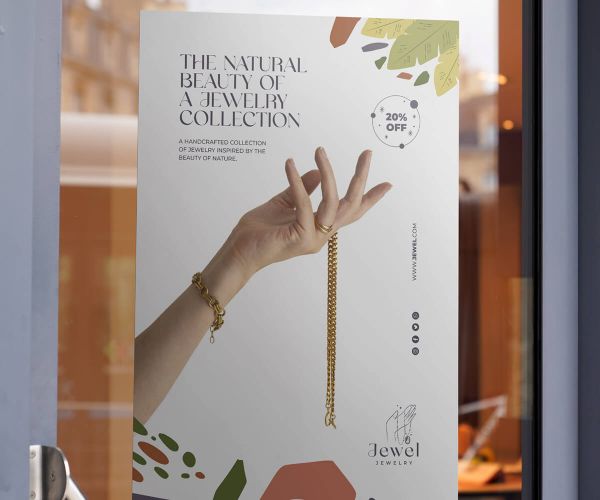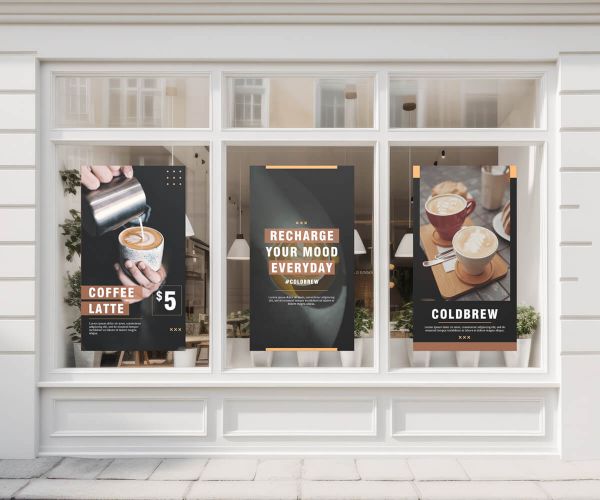 View Video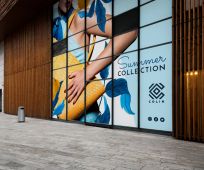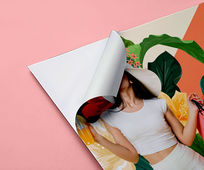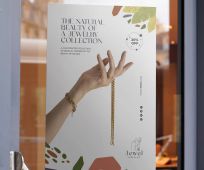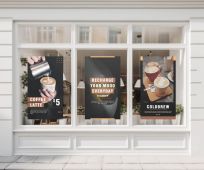 Get High-Quality Adhesive Vinyl Printing with AxiomPrint
Whether you're a small business owner, event organizer, or marketing professional, our adhesive vinyl is an essential tool for effective visual communication. Adhesive vinyl is widely used for a variety of purposes, including indoor and outdoor signage, vehicle wraps and graphics, promotional displays, labeling, and personalization. Its versatility, durability, and ability to adhere to different surfaces make it a popular choice for businesses, individuals, and organizations looking for effective and eye-catching visual communication.
Adhesive vinyl has an adhesive backing, allowing it to be easily applied to various surfaces. With its ability to withstand weather conditions, vibrant color options, and easy application, adhesive vinyl is an excellent solution for creating durable and visually appealing graphics for both personal and commercial use.
Characteristics of Adhesive Vinyl Printing
Customization
AxiomPrint offers an array of customization options for adhesive vinyl printing. With our easy-to-choose options you can create personalized adhesive vinyls that reflect your brand essentials in the best way. In our customer-friendly online ordering system, you may choose the sizes, material, lamination options and the quantity that meets your needs. Be assured that all of your special requirements are covered. We are very flexible and open to all special requests.
Material
AxiomPrint offers two types of vinyl material for adhesive vinyl printing:
4 Mil. Permanent Adhesive
Strong, long-lasting bond
Resistant to weather and moisture
Versatile for various surfaces
Ideal for permanent fixtures like signage and packaging
4 Mil. Removable Adhesive
Easy and clean removal
Temporary attachment
Versatile for different surfaces
Leaves no residue or damage upon removal
Lamination
A good lamination ensures the longevity of your vinyls. We provide best-quality lamination to make them thicker and sturdy. The protective coating keeps adhesive vinyls safe from physical damage, moisture or ripping. We offer two lamination variants:
Matte Lamination
Gloss Lamination
FAQ
Q: What surfaces can adhesive vinyl be applied to?
A: Adhesive vinyl can be applied to various surfaces such as walls, windows, floors, vehicles, laptops, and more. It adheres well to smooth, clean, and non-porous surfaces.
Q: How do I apply adhesive vinyl?
A: Applying adhesive vinyl is a straightforward process. First, ensure that the surface is clean and dry. Then, peel off the backing to expose the adhesive side of the vinyl and carefully position it on the desired surface. Smooth out any air bubbles or wrinkles using a squeegee or similar tool.
Q: Is adhesive vinyl weather-resistant?
A: Yes, adhesive vinyl is designed to be weather-resistant and withstand outdoor conditions. It is typically resistant to fading, UV rays, moisture, and mild chemicals, ensuring the longevity of your graphics.
Q: What are common uses for adhesive vinyl?
A: Adhesive vinyl has a wide range of uses. It is commonly used for signage, window graphics, vehicle wraps, wall decals, floor graphics, labels, and promotional displays in various industries, including retail, hospitality, events, and more.
Q: What if I don't have design options, do you provide design services?
A: We have a design service. Our team of creative designers have years of experience and are happy to help you perfect your preferred design. Before printing, we share with you the initial design of what it looks like and make changes if needed.
Q: Is there a minimum order quantity?
A: No. There is no minimum order quantity for adhesive vinyl printing.
Q: What is the turnaround time?
A: Our regular turnaround time is 2 business days for adhesive vinyl printing. But for last minute events we may be able to work with your tight deadline, next day or same day turnaround.
Q: How much does delivery and shipping cost?
A: Click on the "Shipping Estimate" button, which is right under the "Continue" button. Enter your zip code and it will automatically calculate the price.