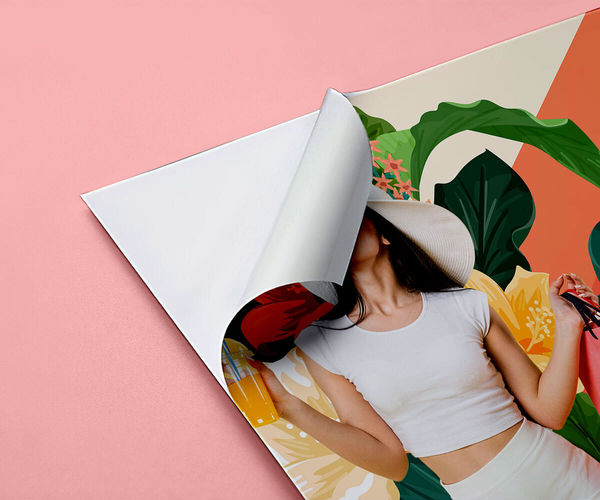 View Video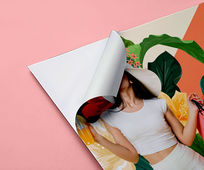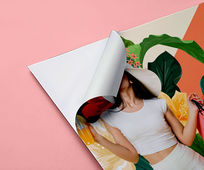 How To Get Printed Adhesive Vinyl with AxiomPrint
Being a highly versatile and flexible material, adhesive vinyl is a great material for creating engaging, eye-catching and beautifully designed logos or signs both for your business or personal use. Adhesive vinyl can be used for either outdoor or indoor advertising and is not only water-resistant but can also withstand high temperatures.
If you want an adhesive backed vinyl that is made from high-quality material and will adhere to pretty much any surface then you are in the right place. AxiomPrint provides high-standard and durable adhesive products that come with attractive colorful graphics. Our adhesive vinyl is one of the best and most cost-effective ways to inform people about what's going on in your business on a daily business: special offers, promotions, events, special products or services, etc. At AxiomPrint you can order an adhesive vinyl for every occasion or business project.
You can use our adhesive vinyl from about 5-10 years and this is the estimation for outdoor usage. AxiomPrint's adhesive backed vinyl can easily be attached to smooth surfaces or walls showcasing all the beauty of its high-resolution printing and light-fast, waterproof inks.
Get started today by filling out the sidebar on the right side of this page.
Contact us now and get the best adhesive vinyl out there - AxiomPrint offers high quality and affordability in one place.
Display your message, product or event for all to see with adhesive vinyl from AxiomPrint. When looking for more ways to communicate your message to your customers, look to AxiomPrint's adhesive vinyl. Colorful graphics that adhere to almost any surface enduring the test of time. We use only high-quality products. These adhesive vinyl are great to inform customers about special products and services. Turn a plain wall or window into an eye-catching display. It helps to maintain branding consistency. Turn a fleet of company vehicles into moving billboards. Provide cost-effective special events promotion and be a permanent or repositionable advertising tool. Refresh your space and really make a statement with your next promotion. Whether it's a window display, a promotional message or a ceiling to floor wall design, we've got the product for every project.
Our adhesive vinyl is perfect for advertising. Adhesive Vinyl from AxiomPrint is perfect indoor and outdoor graphics displays. We ensure that we always use the best materials possible for the job at hand. Common features of our vinyl are excellent outdoor durability, stunning printing performance, good dimensional stability, and weather resistant. Our vinyl outdoor durability ranges from about 5 - 10 years. With this product be sure that your brand will be seen anywhere and everywhere. Our printed adhesive vinyl is backed with an adhesive that's great for sticking to an existing smooth surface. Printed at high resolution with light-fast and waterproof inks they look fantastic indoors or out. 100% quality and best price guarantee only at AxiomPrint.