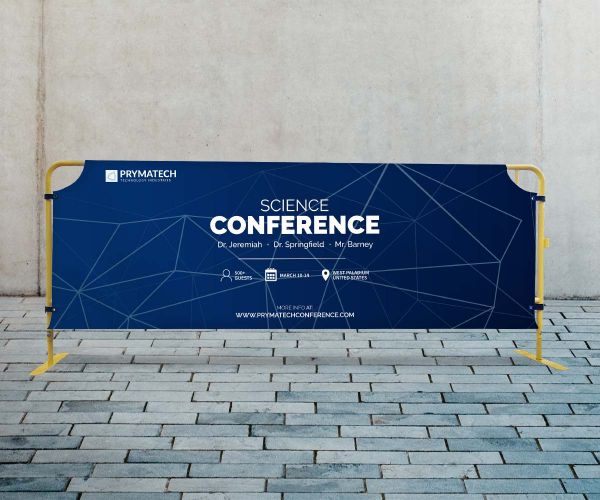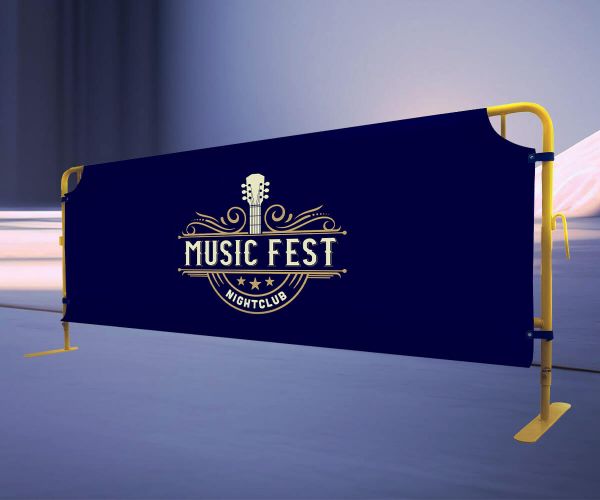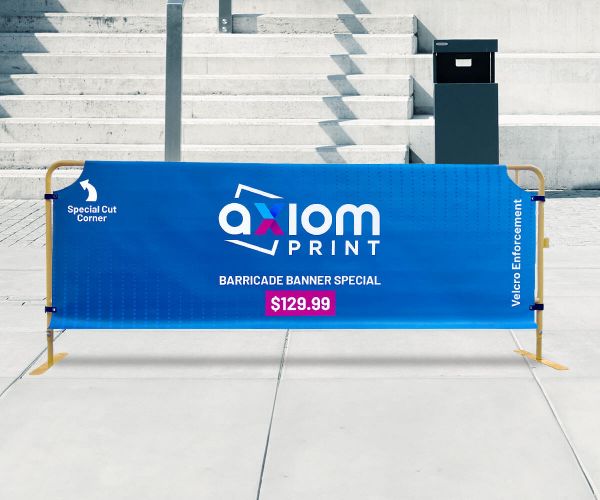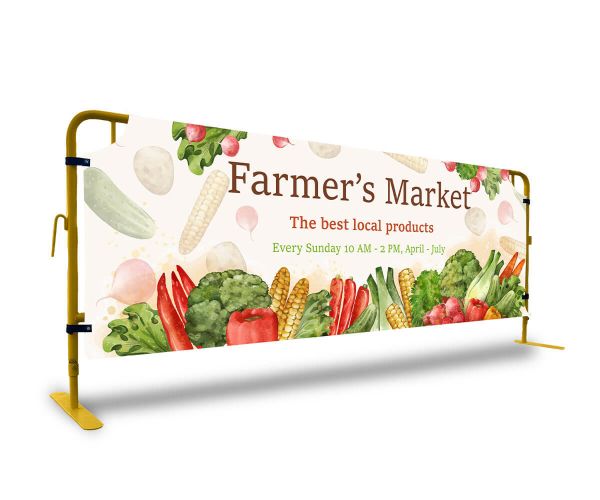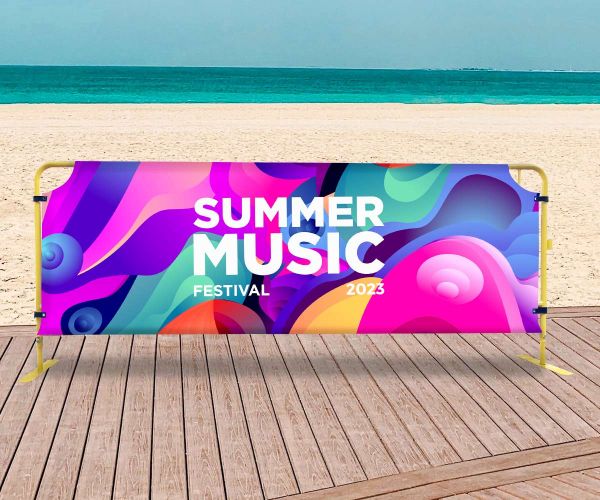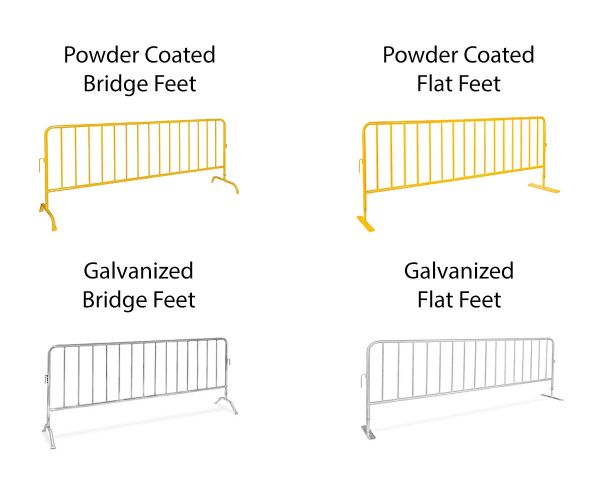 View Video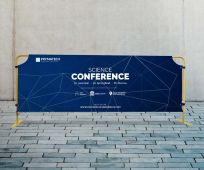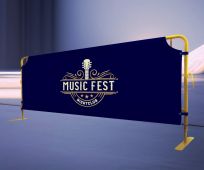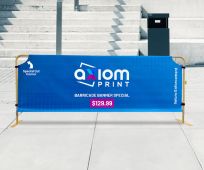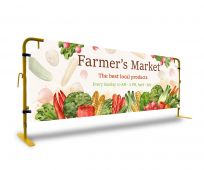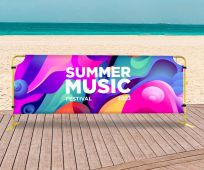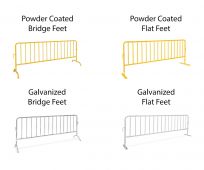 Elevate The Visual Impact With Barricade Covers Printing by AxiomPrint
Transform your ordinary barriers into custom barricade covers to raise brand visibility and get more attention. Barricade banners are large-format printed banners specifically designed to be displayed on crowd control barricades or barriers. These banners serve multiple purposes, ranging from branding and promotion to providing information and enhancing the overall atmosphere at events and public gatherings.
Barricade banners allow event organizers to display their branding, logos, and event themes. They may communicate essential information such as event schedules, maps, directions, safety guidelines, and event highlights. Barricade banners can be easily customized to match the event's theme. These are also effective tools for promoting sponsors, partners, upcoming events, products, or services, generating exposure in high-traffic areas.
Barricade covers are a perfect addition to event setups, trade shows, concerts, festivals, sporting events, and any situation that requires crowd management and brand visibility.
Characteristics of Barricade Banners Printing
Customization
For maximum appeal our team of professionals will help you get a bold design and add custom specialities to target your audience. AxiomPrint offers easy-to-choose options to create uniquely customizable barricade banners to promote your event or brands. With our customer-friendly online ordering system, you can choose the material, sizes, shapes, printing sides and the quantity that meets your needs. No matter what standards appear in our website, we are flexible and open to all special requests.
Material
For barricade covers printing we offer two materials: 13oz. Matte Vinyl and Fabric.
13oz vinyl is a heavyweight material known for its durability. It is suitable for outdoor use in various weather conditions. Vinyl is highly resistant to water and weather elements, ensuring your barricade covers remain perfect to different conditions.
While fabric may offer slightly different print quality compared to vinyl, it still provides clear graphics for indoor displays. It offers a more elegant texture that adds a touch of sophistication to event spaces.
Enhancements
We offer barricade banners printing with the shapes of custom fit and universal fit. Custom fit banners are printed to perfectly match your needed dimensions and specifications. While universal fit is ideal for a number of setups. This fit offers flexibility, allowing the same banners to be used across different barricade configurations.
After choosing the right fit, make sure if you need the stand or not. We offer with or without stand printing for your barricade covers. We offer a galvanized barricade stand to securely hold the banner. Crafted from galvanized steel, these stands offer exceptional strength, making them perfect for outdoor events, construction sites, and crowd control applications.
FAQ
Q: What are the typical sizes for barricade banners?
A: Barricade banners come in various sizes. Common sizes include
36'' x 96'' (Standard)

36'' x 72'' (Standard Small)
Q: How are barricade banners installed on barricades?
A: Barricade banners can be attached using bungee cords, zip ties, or other fasteners that secure them to the barricade's frame or structure.
Q: Can I reuse barricade banners for different events?
A: Yes, barricade banners are often designed to be reusable, especially when made from durable materials. Store them properly between events to extend their lifespan.
Q: Are barricade banners suitable for indoor events as well?
A: Absolutely, barricade banners are versatile and can be used for both indoor and outdoor events, trade shows, exhibitions, and more.
Q: What if I don't have design options, do you provide design services?
A: We have a design service. Our team of creative designers have years of experience and are happy to help you perfect your preferred design. Before printing, we share with you the initial design of what it looks like and make changes if needed.
Q: Is there a minimum order quantity?
A: No. There is no minimum order quantity for barricade banners.
Q: What is the turnaround time?
A: Our regular turnaround time is 3 business days for barricade covers printing. But for last minute events we may be able to work with your tight deadline, next day or same day turnaround.
Q: How much does delivery and shipping cost?
A: Click on the "Shipping Estimate" button, which is right under the "Continue" button. Enter your zip code and it will automatically calculate the price.