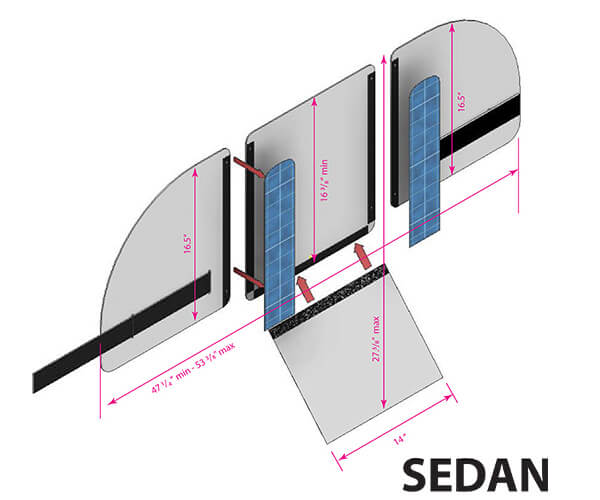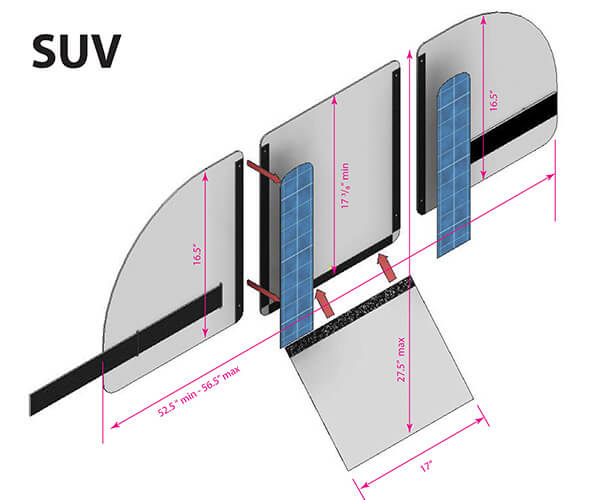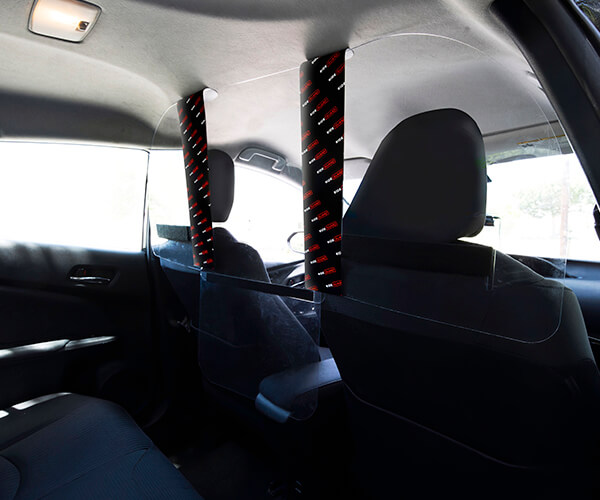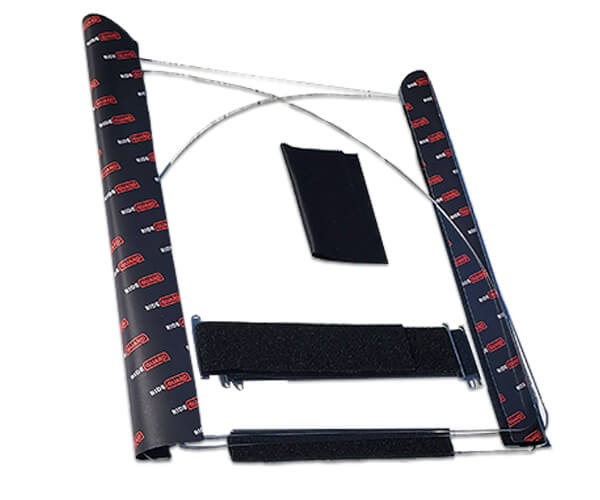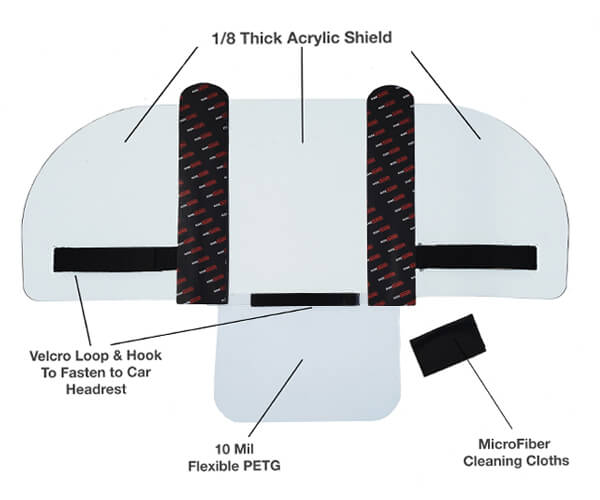 View Video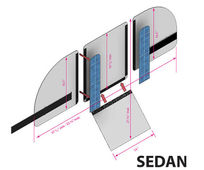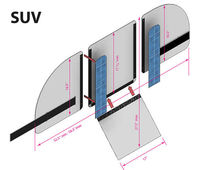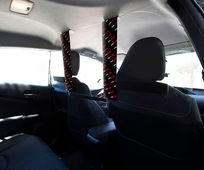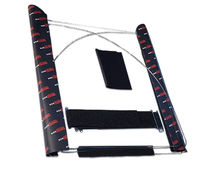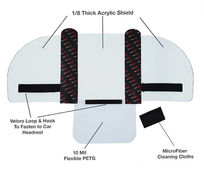 How To Get Clear Foldable Ride Guards with AxiomPrint
Are you a taxi cab or rideshare driver? Once the quarantine gets lifted, will you be back on the road driving people to and from a location?
If you answered yes, then we highly recommend our foldable Ride Guards. These ⅛ inch thick plexiglass sneeze guards are made in-house at our production facility in Los Angeles County. We made a sneeze guard that will work in your car (no matter the car model) that you can install yourself in LESS than 60 seconds to keep you and your passengers safe.
Whether it's COVID-19 or the flu or some other virus, maintaining a barrier is becoming increasingly important.
These foldable clear acrylic shields help create a barrier between people who may cough or sneeze in your backseat.
Our Ride Guard comes in three pieces. We wanted to make sure that we could come up with an auto sneeze guard that can be shipped, installed, adjusted, and removed easily.
Even if your front passenger seat is reclined at a different angle from the driver's seat, our product works!
We'll show you how ride guards work in three simple steps:
Wrap one of the outer pieces around the headrest of the front passenger seat using the velcro we provided.

Now wrap the other piece around the headrest of the driver's seat using the other piece of velcro.

For the middle section, use our Velcro Ride Guard tabs to stick the middle piece to both end pieces. You can widen or close the gap depending on the width of your car.
Just like that...you are done installing Ride Guard for your car in LESS than 60 seconds.
The benefit of these lightweight, acrylic boards being separate pieces is that you can easily remove and install them yourself, adjusting to any car size!
Our shields are transparent so you can see through them easily when looking at your rearview mirror.
The acrylic (aka plexiglass) is a strong material. Lastly, they stop droplets from a cough of sneeze from reaching you!
To sum it up, below are the seven benefits of our clear acrylic Ride Guards:
Transparent

Portable

Easy to Install

Lightweight

Protection from germs and bacteria

Convenient

Foldable
If you have more questions, check out our FAQ video:
We have both short run and bulk printing options for our clear acrylic Ride Guards.
If you are in a rush, we totally understand! That's why we offer same day and next day turnarounds which you can directly select when adding to cart.
At Axiom Printing Service in Los Angeles, we offer high-quality products at the best prices.
Get started today by filling out the sidebar on the right side of this page.*
Located in Los Angeles County, we offer an affordable and easy way to order our car sneeze guards aka Ride Guards. Our professional experts will handle your printing job to ensure your needs and timeline are met. If you have questions, we have answers!
Call us at 747-888-7777 or email us at order@axiomprint.com.
Make a great first impression by ordering Ride Guards from our Los Angeles sneeze guard printing company TODAY.