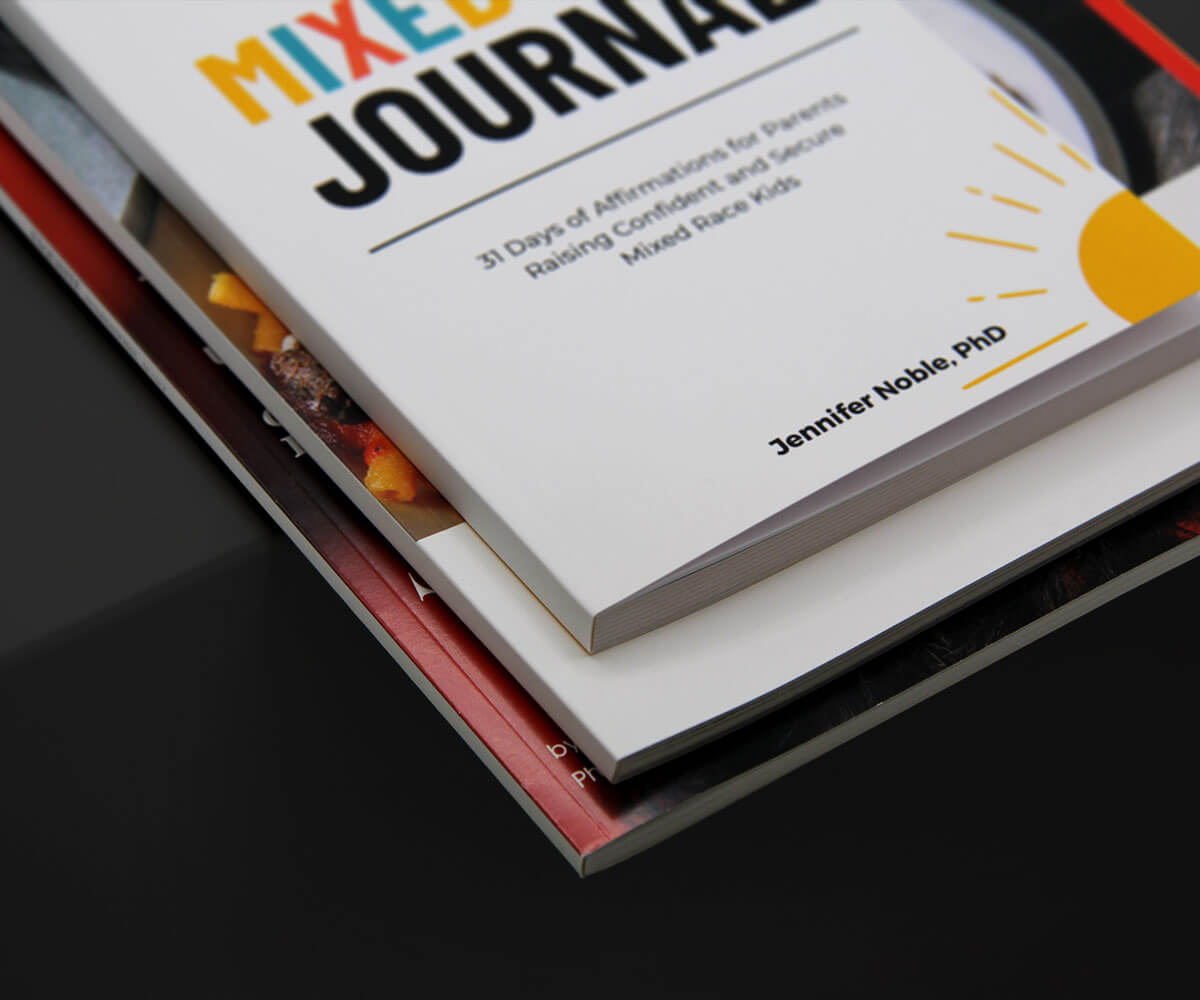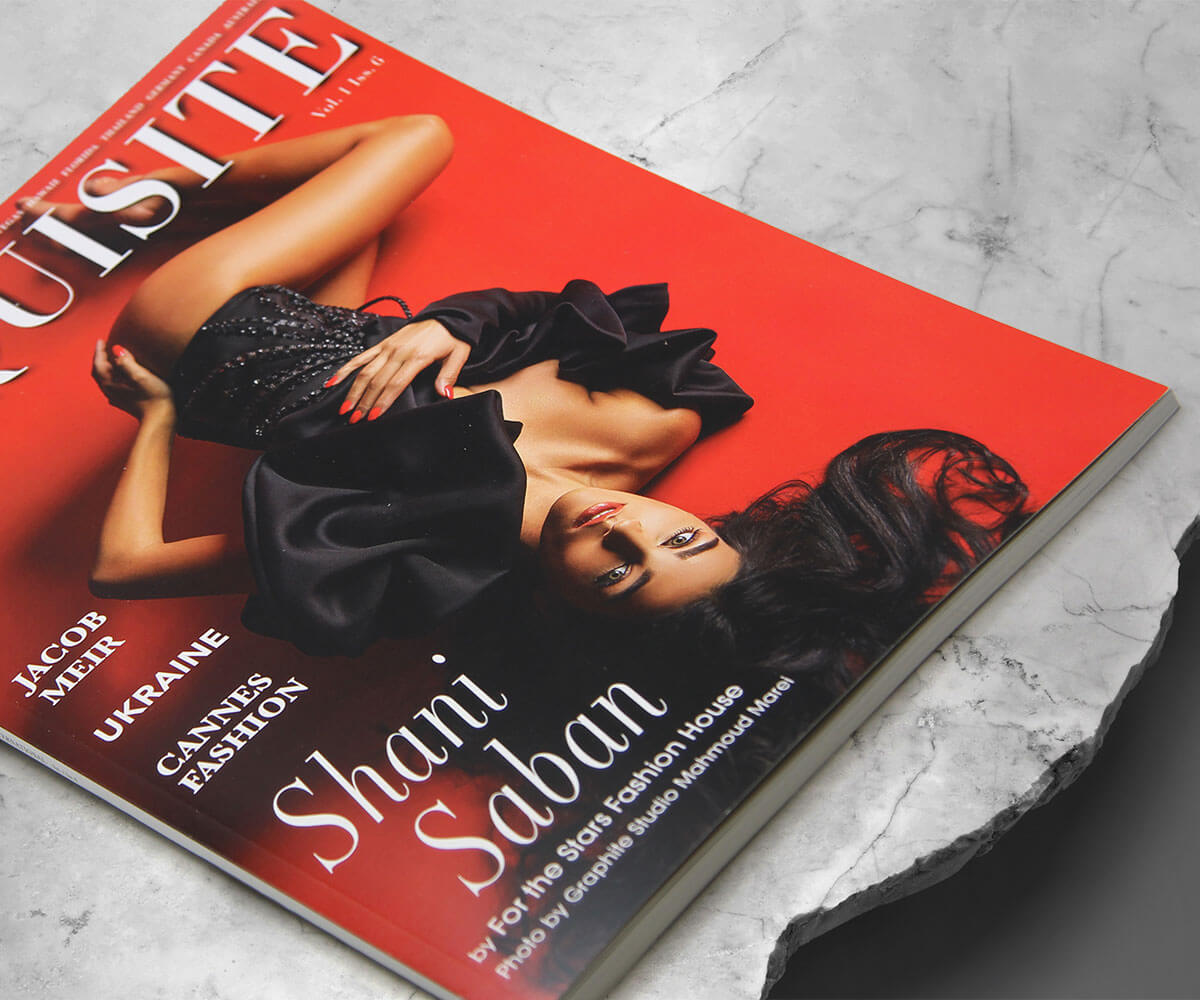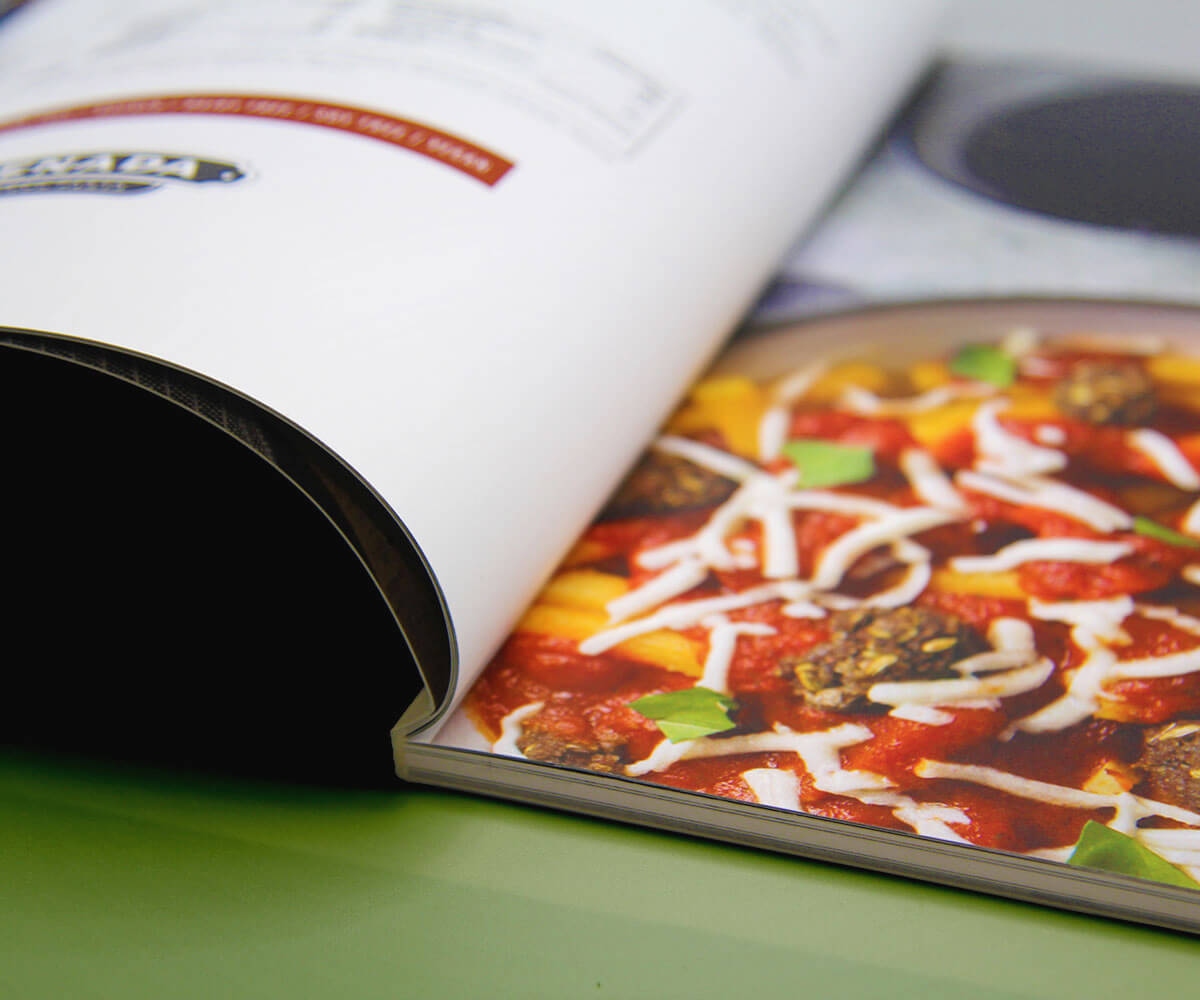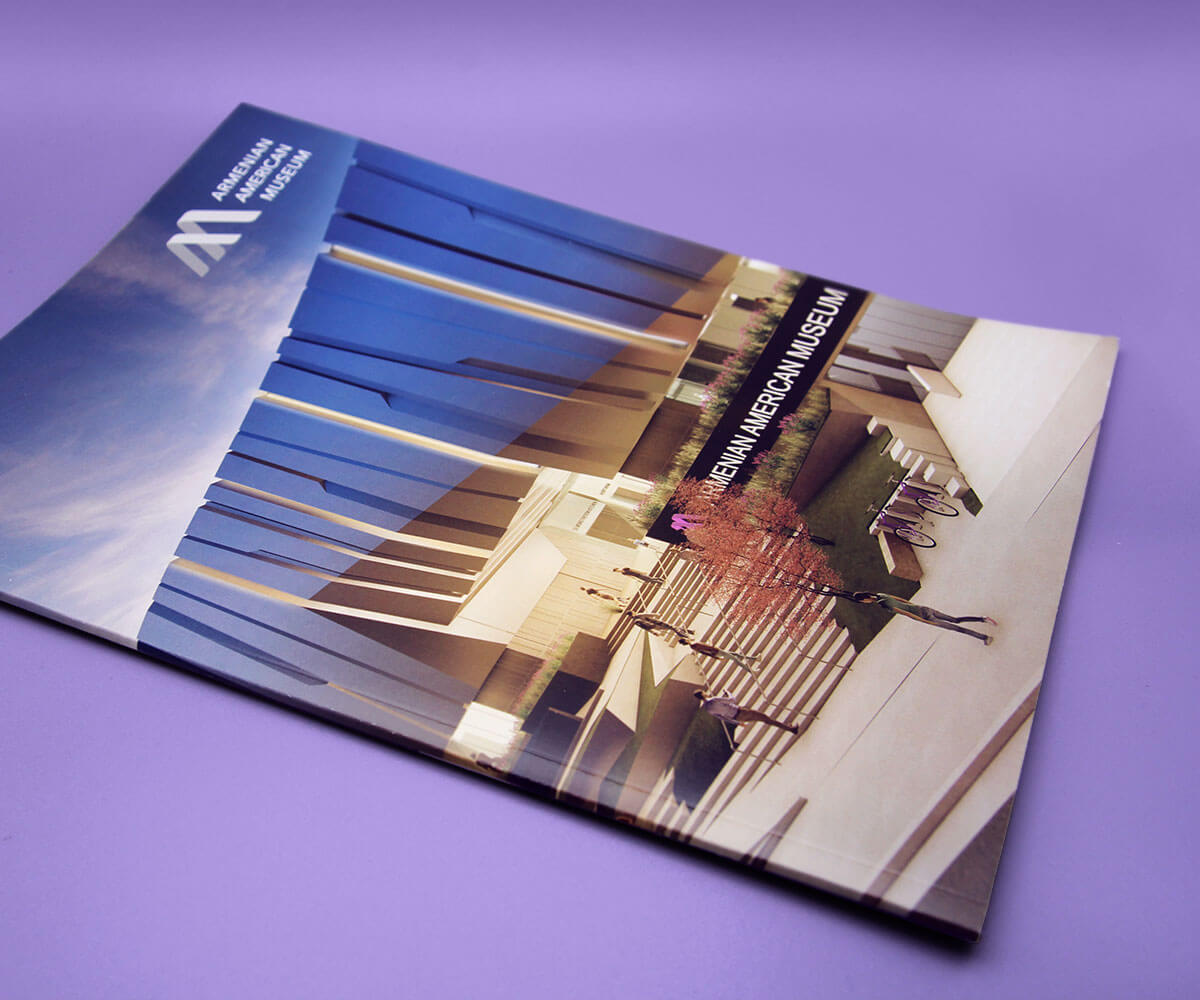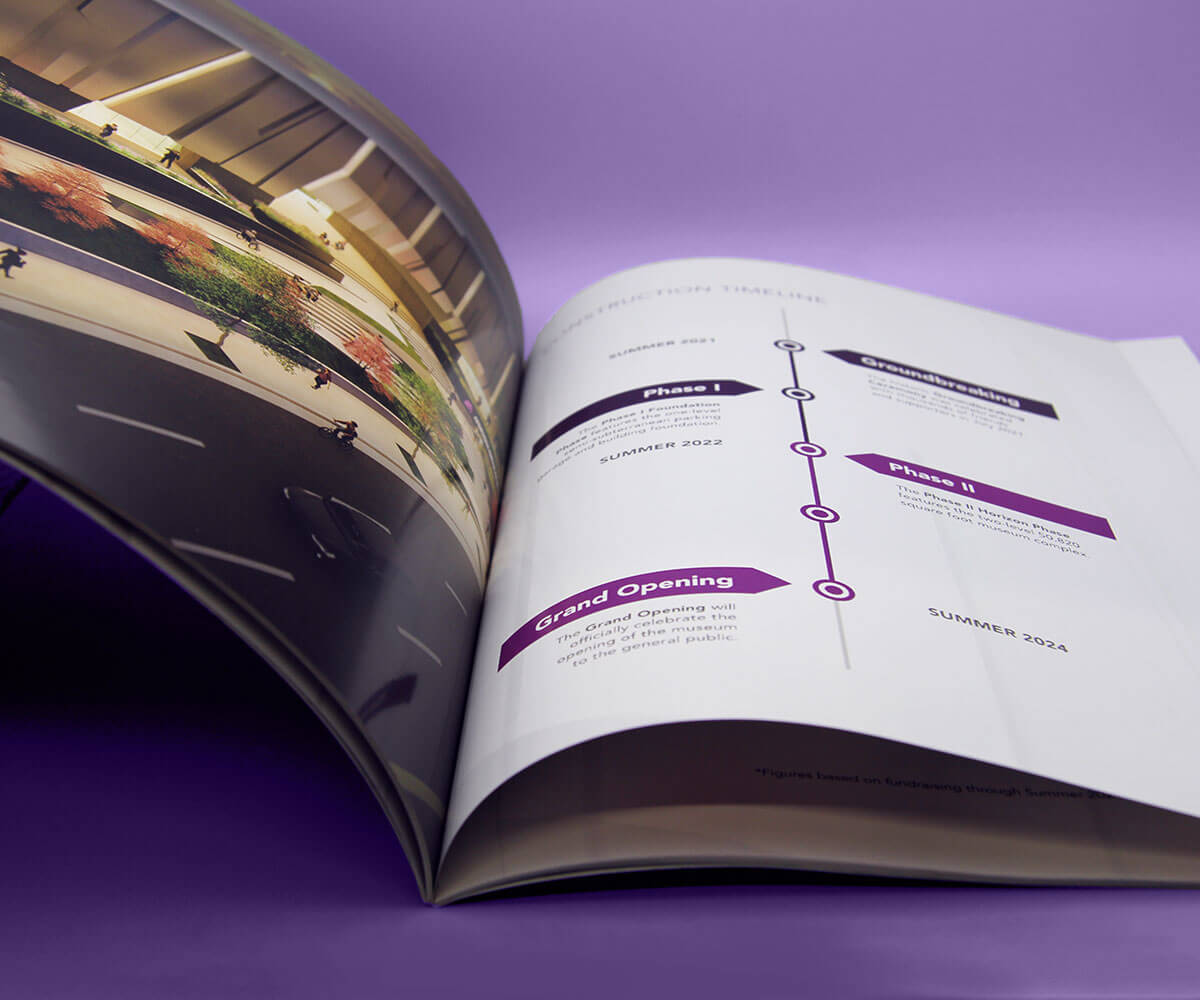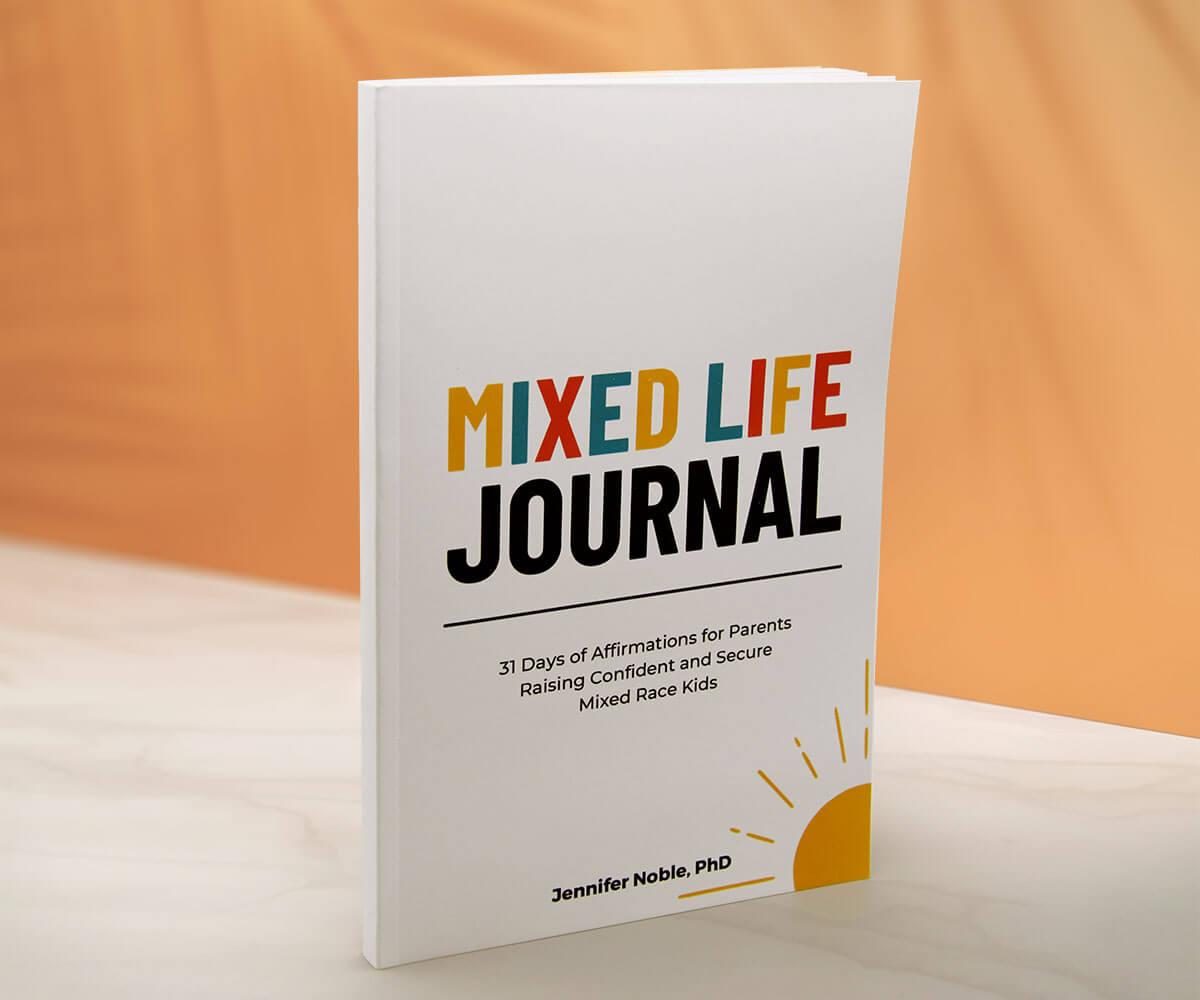 View Video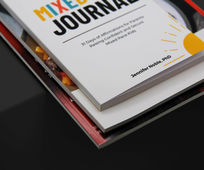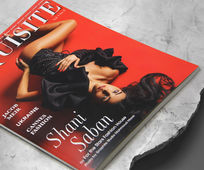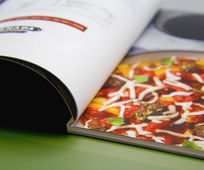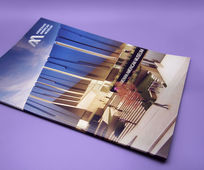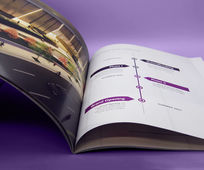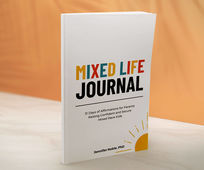 Get Your Custom Perfect Bound Booklet Printing With AxiomPrint
Perfect bound booklets is a popular printing option due to its affordability and high quality. The pages are glued to a cardstock cover using a strong, thermal adhesive, which creates the squared-off spine you often notice. Perfect bound booklets are great for any page count over 28 pages. This method of binding will create a more polished and professional product at an affordable price, in comparison to expensive hardcover printing. If you plan to print a magazine or book ranging from 30 to 500 pages, perfect bound can be an ideal option for your product. It is widely used for publications such as manuals, booklets, catalogs or soft-cover books of several hundred pages.
Perfect bound booklets are also highly customizable, with a range of paper stocks and finishes available. This means that businesses can choose the perfect combination of paper weight, coating, and finish to create a catalog that reflects their brand image and appeals to their target audience.
Characteristics of Perfect Bound Booklet Printing
Customization
AxiomPrint offers an array of customization options for Perfect Bound printing. With our easy-to-choose options you can create personalized perfect bound booklets that reflect your brand essentials in the best way. In our customer-friendly online ordering system, you may choose the sizes, finishing and the quantity that meets your needs. Be assured that all of your special requirements are covered. We are very flexible and open to all special requests, notes and customization requirements.
Inside and Cover Paper Material
For perfect book bound we offer different paper materials both for inside and cover.
Inside paper options include:
used for printing brochures, flyers
has a glossy finish
a shiny and professional appearance
gloss finish helps to make colors more vibrant
a smooth, silky finish
a luxurious feel
provides high-quality images and text
a good all-purpose paper
a smooth finish
provides good readability and print quality
Cover paper options include:
thicker and more durable than 100# gloss text
used for covers of brochures, booklets, and catalogs
has a shiny and professional appearance
14PT Cover (Coated 1 or 2 Sides)
sturdy and thick with a weight of 14 points (0.014 inches)
resistant to bending, tearing, and creasing
used for covers of high-end brochures, booklets, and catalogs
gives a sense of premium quality, durability and professional look
Finishing
Finishing refers to the final treatment applied to the booklet after printing to enhance their durability, appearance, and functionality. Based on your preferences common finishing options for book binding include:
Gloss Coated, 2 Sides
Matte (Satin) Lamination, 1 Side
Soft Touch Lamination, 1 Side
Raised Spot UV and Foiling
We offer adding One Side (30 Micron) to enhance the visual impact of the printed design by adding depth and dimension to specific areas. This raised spot UV can be used to highlight logos, text, images, or other design elements, and can create a contrast between the glossy finish of the raised areas and the matte finish of the remaining surface.
By applying a metallic or colored film onto specific areas of the booklet cover or pages we can create a decorative and eye-catching effect. Foiling can be used to highlight important elements such as logos, product names, or special offers, and can be customized to match the brand's colors or style. From the wide range of foiling options you can choose the one which best suits your product colors or simply tell us your custom option.
FAQ
Q: What is the perfect bound?
A: Perfect bound is a bookbinding technique where the pages of a booklet or book are glued together at the spine, creating a flat edge. The cover is then attached to the glued spine, creating a clean, professional look.
Q: What are the benefits of perfect binding for booklet printing?
A: Perfect binding is a cost-effective and versatile bookbinding technique that allows for high-quality booklet printing with a professional finish. It's perfect for booklets with a large number of pages, as it can accommodate up to 2 inches of thickness. It also allows for full-color printing on both the cover and interior pages, creating a visually appealing product.
Q: What paper options are available for perfect bind booklet printing?
A: There are many paper options available for perfect bound booklet printing, including coated and uncoated paper stocks, matte and glossy finishes, and various weights and thicknesses. Your choice of paper will depend on the desired look and feel of your booklet.
Q: How do I ensure that my booklet looks professional and visually appealing?
A: To ensure that your booklet looks professional and visually appealing, it's important to use high-quality images and graphics, incorporate a consistent design theme throughout the booklet, and proofread all content thoroughly for errors or typos.
Q: What if I don't have design options, do you provide design services?
A: We have a design service. Our team of creative designers have years of experience and are happy to help you perfect your preferred design. Before printing, we share with you the initial design of what it looks like and make changes if needed.
Q: Is there a minimum order quantity?
A: Yes. Minimum order quantity for perfect binding is 25pcs..
Q: What is the turnaround time?
A: Our regular turnaround time is 5-6 business days for perfect bound printing. But for last minute events we may be able to work with your tight deadline, next day or same day turnaround.
Q: How much does delivery and shipping cost?
A: Click on the "Shipping Estimate" button, which is right under the "Continue" button. Enter your zip code and it will automatically calculate the price.