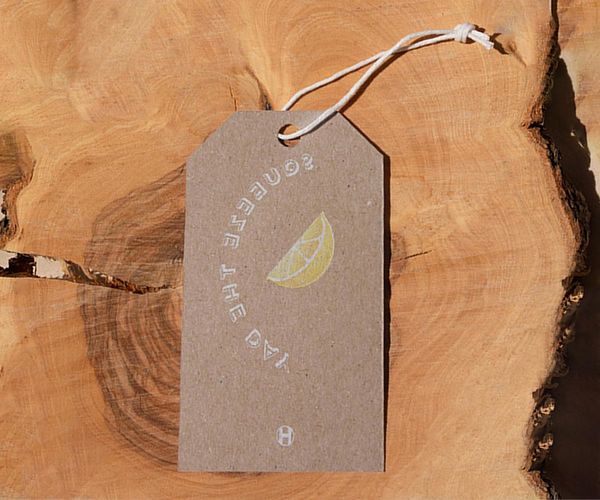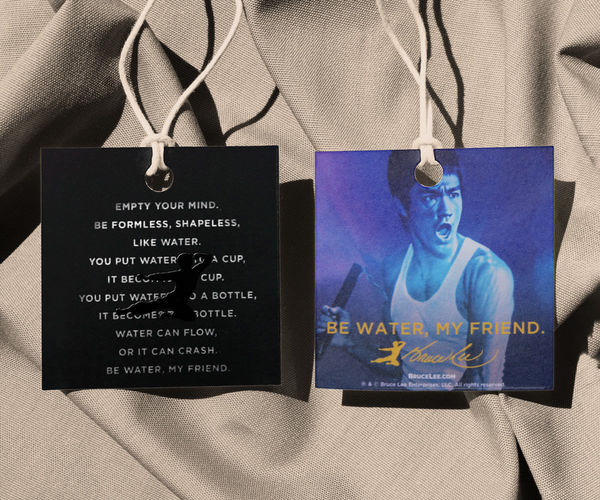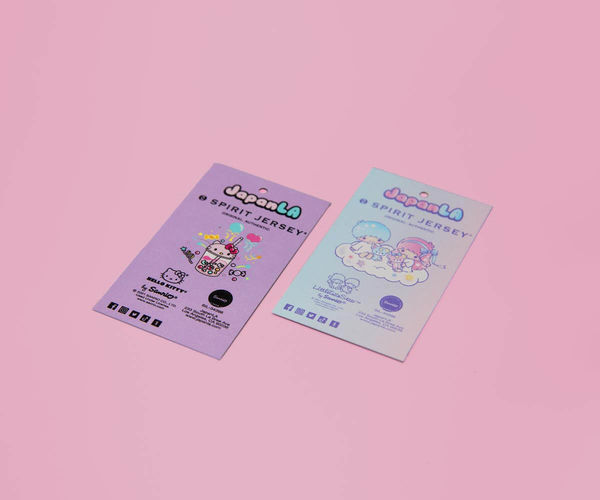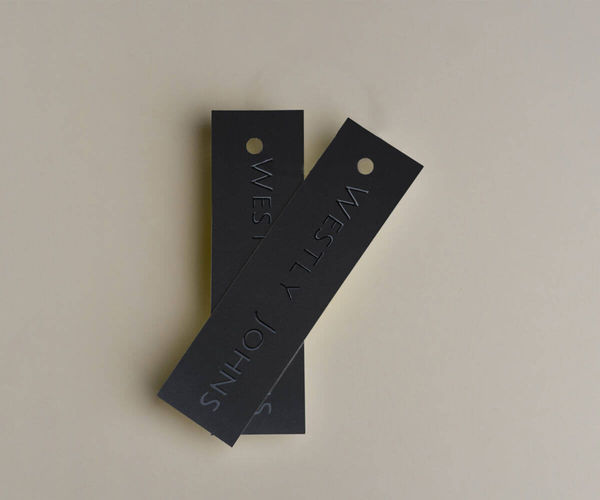 View Video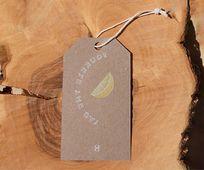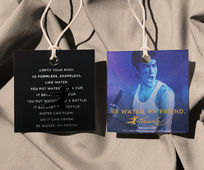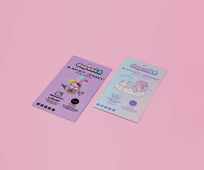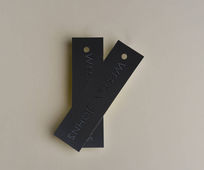 Elevate your Packaging With Custom Hang Tag Printing by AxiomPrint
Express your brand's unique identity with our fully customizable hang tags. Choose from an array of sizes, shapes, and materials to perfectly match your product and brand style. AxiomPrint employs the latest printing techniques to ensure your logo, artwork, or message is reproduced with unparalleled clarity and vibrancy.
Hang tags are small, often rectangular or square pieces of cardstock or paper that are attached to products using strings, cords, or other fasteners. They are typically found hanging from various items, such as clothing, accessories, bags, shoes, and more. Hang tags serve multiple purposes and are an integral part of branding and product presentation.
Hang tags provide important details about the product, such as its size, materials, care instructions, pricing, and any unique features or selling points. This information assists customers in making informed purchasing decisions. Hang tag printing can be used for promotional purposes, such as highlighting discounts, limited-time offers, or exclusive collections. They can also include QR codes or web links to direct customers to online promotions or product pages. And in retail and manufacturing, hang tags can include barcodes or SKU numbers that help with inventory management and tracking sales.
Characteristics of Hang Tag Printing
Customization
They are an effective way to add a finishing touch to products, communicate information, and create a memorable brand experience for customers. At AxiomPrint, we specialize in delivering custom hang tags to your unique vision. Our user-friendly online ordering platform provides an array of customizable choices, from sizes and color schemes to quantities and beyond. With the expertise of our creative designers, your hang tags will look professional and easy to remember. Be assured that all of your special requirements will be covered.
Material
We offer a number of durable stock options for hang tag printing:
14PT Cover, Coated 2 Sides
extra thick paper with smooth surface
tough enough to withstand printing on both sides
may enhance with soft touch lamination for a premium finish
added weight makes it extra durable
both sides are coated
exude a sense of luxury and quality
is thicker than 14PT Cover cardstock
may enhance with soft touch lamination for a premium finish
high-end quality
premium thickness though uncoated
provides a delicate feel when in hand
tough enough to withstand printing on both sides
not bendable
28PT Cover, Coated 2 Side (2 Layer)
high-end quality
premium thickness with smooth gloss surface
provides a silky feel when in hand
tough enough to withstand printing on both sides
not bendable
relatively thick and sturdy
ideal for printing high-quality graphics and text
is durable and long-lasting
has excellent absorbency
a heavy weight cardstock
light brown color
organic look and feel
with subtle flecks
Finishing and Raised Spot UV
After printing, finishing adds the final touch to your hang tags, improving their durability, look, and function. You can choose from various finishing options based on your preferences:
Glossy, 2 Sides

UV High-Gloss, 2 Sides

Dull Matte, 2 Sides

Matte Lamination, 2 Sides

Soft Touch Lamination, 2 Sides
Note, that not all options of finishing are applicable for all types of stock.
And for raised spot UV we have two options: Raised Spot UV (30 Micron) and Raised Spot UV (60 Micron), only in the front part. Both options enhance the visual impact of the printed hang tags by adding depth and dimension to specific areas. This raised spot UV can be used to highlight logos, text, images, or other design elements, and can create a contrast between the glossy finish of the raised areas and the matte finish of the remaining surface.
Enhancements
To make your hang tag ordering process more interactive, AxiomPrint also offers shaping the hang tags to rectangular or custom banner tag shapes. Moreover, to make it more convenient for hanging your tags, we offer following hole punching options:
1/8" Top Center

1/4" Top Center

1/8" Top Left

1/4" Top Left
FAQ
Q: What are hang tags used for?
A: Hang tags are versatile and can be used for branding, providing product information, promotions, and enhancing the visual appeal of products. You can often find them on clothing, accessories, gifts, and more.
Q: What materials are hang tags typically made from?
A: Hang tags are commonly made from paper or cardstock. The choice of material can vary depending on the brand's style and budget. Recycled and eco-friendly options are also available.
Q: How can I customize my hang tags?
A: Hang tags can be customized in terms of size, shape, color, material, and design. You can incorporate your brand logo, product details, pricing, and any other information you want to convey.
Q: Can hang tags include barcodes or QR codes?
A: Yes, you can also include barcodes or QR codes, which can be useful for inventory management and linking to online content.
Q: How should I attach hang tags to my products?
A: Hang tags are typically attached using strings, cords, or adhesive. The method may vary depending on the product and design of the hang tag.
Q: What if I don't have design options, do you provide design services?
A: We have a design service. Our team of creative designers have years of experience and are happy to help you perfect your preferred design. Before printing, we share with you the initial design of what it looks like and make changes if needed.
Q: Is there a minimum order quantity?
A: Yes. The minimum order quantity is 50pcs.
Q: What is the turnaround time?
A: Our regular turnaround time is 5 business days for custom hang tags printing. But for last minute events we are able to work with your tight deadline, next day or same day turnaround.
Q: How much does delivery and shipping cost?
A: Click on the "Shipping Estimate" button, which is right under the "Continue" button. Enter your zip code and it will automatically calculate the price.